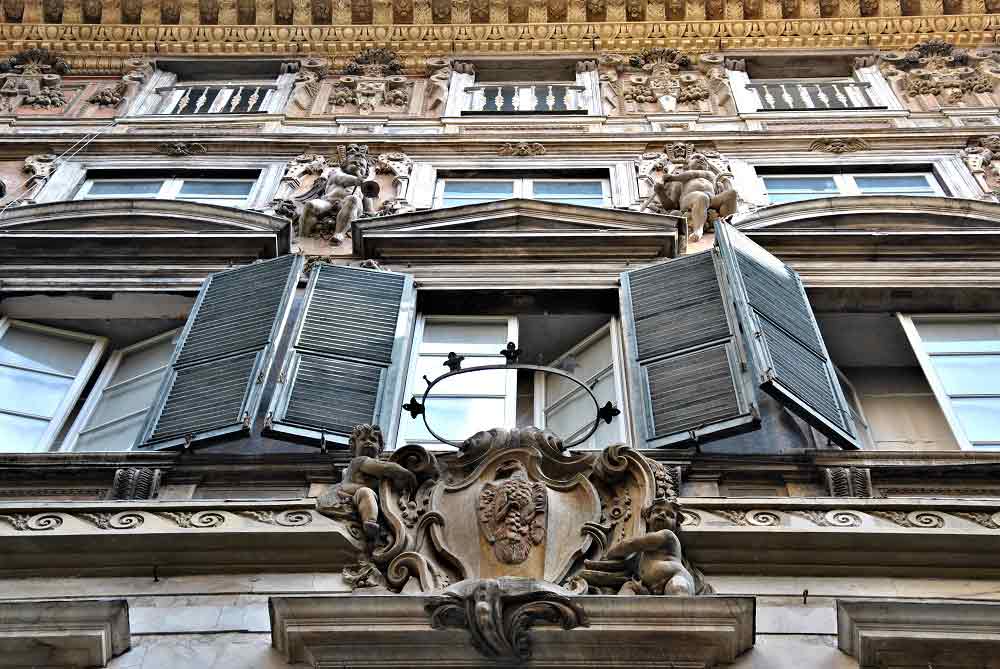 Travel
A Passion for Pesto: Visiting the Art City of Genoa
The Art of Making Pesto: Exploring the Cultural Riches of Genoa
Like painters carefully mixing colors for subtle nuances, the perfect pesto is a true art. Traditionally, made by hand with a marble mortar and pestle, pesto originated in the northern Italian city of Genoa located about two hours south of Milan. For locals, it is an ode to the salty Mediterranean Sea, the aromatic basil plants which grow on their terraces, and rich pine nuts harvested on beautiful sea cliffs, combined with garlic, parmesan and pecorino cheeses, and Ligurian extra virgin olive oil.
Those who make it best take great pride in retaining the bright green color of fresh basil—and avoiding even the slightest hint of bitterness.
Nestled between sea and mountains, Liguria is a tiny, crescent-shaped region known for its charming fishing villages like Cinque Terre and tony resort towns like Portofino. Among art and architecture lovers, the region's elegant capital, Genoa, is one of the most impressive destinations in Italy. Marking its cultural significance, it was a European Capital of Culture in 2004 and its Strade Nuove and unique system of Palazzi dei Rolli were recognized as UNESCO World Heritage Sites in 2006.
During the Renaissance and Baroque periods, wealthy Genoese families built stunning palaces along the area now centering around modern-day Via Giuseppe Garibaldi. A millionaire row like no other, the Strada Nuova dei Palazzi, or New Street of the Palaces, was zoned for upper-class homes. When seen through the eyes of a visiting painter in the 1600s, Flemish master Peter Paul Rubens declared Genoa "a residence model for the perfect gentleman" and published a book dedicated to its palaces. His depictions became benchmarks for other European cities.
Among the city's grand structures, some palaces were placed on an official list, or rolli, of abodes worthy of hosting visiting dignitaries and other luminaries. To experience this opulence in person, the Palazzo Gio Vincenzo Imperiale has opened its doors. Within this extravagant setting boasting a sculpted façade, incredible frescoes, and magnificent staircase lined with busts of Roman emperors, you can learn the fine art of pesto-making firsthand. It's essentially a cooking class in a palace.
Derived from the local word meaning "to crush," pesto involves making a savory, garlicky paste from fresh basil leaves. A daily ritual among residents, pesto is usually prepared with pastas, such as trenette, a regional, flat pasta similar to linguine; trofie, a short, twisted pasta also typically made in Liguria; or gnocchi, a doughy dumpling-like pasta. But, for pesto purists, it's never served with spaghetti. While you can find high-quality, pre-made pesto in shops, it's even better to prepare your own.
During the class, you'll also sample local wine and canestrelli cookies, a favorite treat among Ligurian bakers. These powder sugar-dusted shortbread biscuits are cut into the shape of daisies and have a buttery, lemony flavor perfect for a stylish dessert table.
Strolling through the streets of Genoa, your sense of smell is often greeted with pesto, as well as warm, freshly baked focaccia and other handcrafted specialties. Scent is known for triggering memories and emotions. Long after your visit, the aroma of pesto will transport you back to the unforgettable sights and meals of this amazing city.
Discover Italy and its many destinations at italia.it.