Recipes
This Is the Only Basil Pesto Recipe You'll Ever Need
Sweet, delicate herbs and a mortar and pestle are the secret to Liguria's signature pasta sauce.
Serves

2 cups

Cook

30 minutes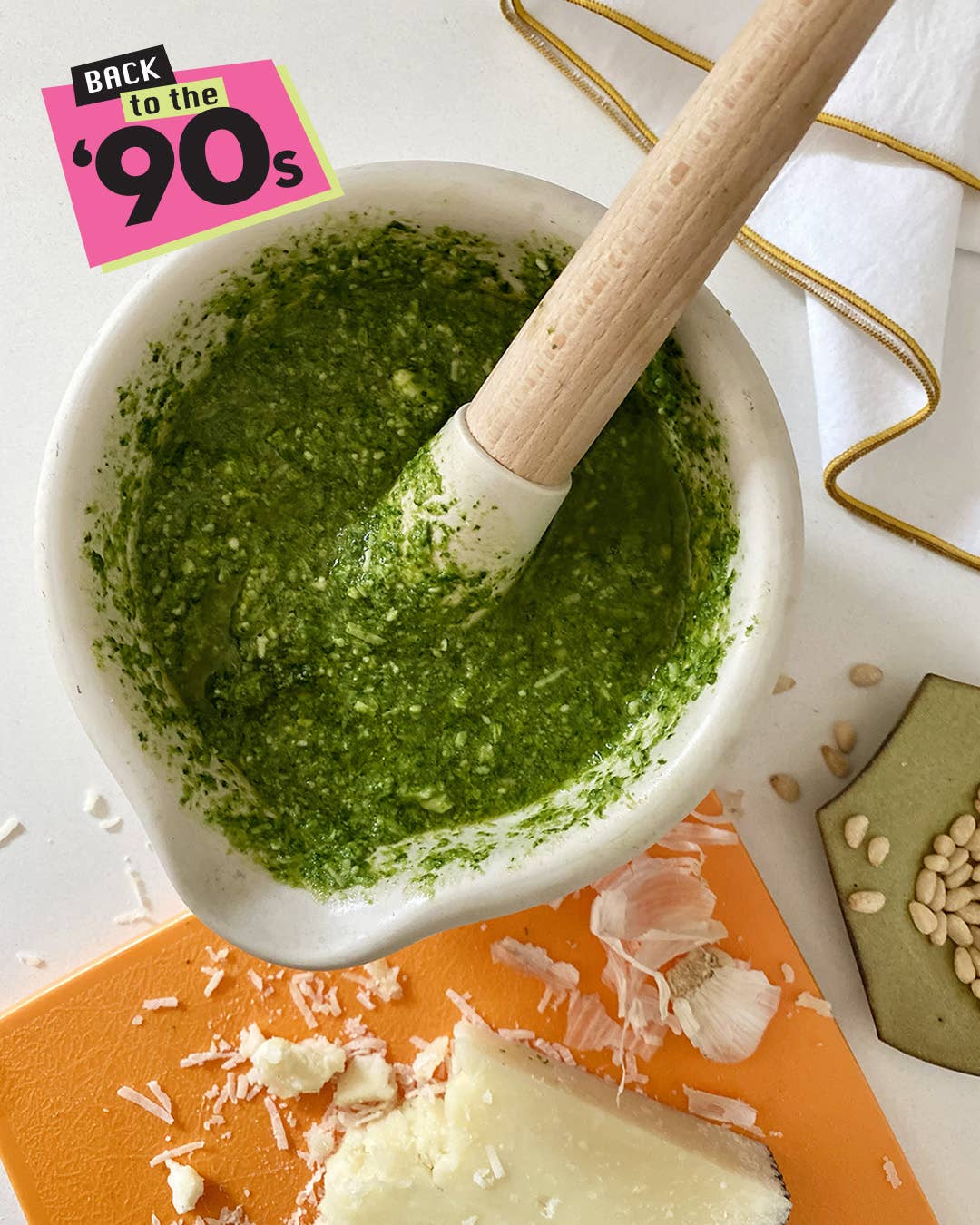 A mortar and pestle is the best tool for making pesto as the pounding works wonders releasing the basil's essential oils; however, the sauce is nearly as good when made with a food processor or immersion blender. When tossing together pasta al pesto, add a tablespoon or two of the (cooled) pasta water to ensure a creamy, velvety texture.
Ingredients
2 Tbsp. pine nuts, preferably Italian
1 tsp. kosher salt
2 garlic cloves, peeled
2 cup packed basil leaves
½ cup extra-virgin olive oil, plus more if storing (see footnote)
¼ cup finely grated Parmigiano-Reggiano
¼ cup finely grated Pecorino Romano
Instructions
Step 1
Using a large mortar and pestle, pound the pine nuts, salt, and garlic into a very smooth paste, 5–7 minutes. Add the basil ½ cup at a time, working it into the mixture after each addition, until the mixture is smooth and creamy, 15–20 minutes. While stirring with the pestle, gradually add the oil until fully incorporated, about 3 minutes more. Stir in the Parmigiano and Pecorino.
Note: Topped with a thin layer of olive oil and stored in an airtight container, the pesto will keep for up to 1 week in the refrigerator and 6 months in the freezer.