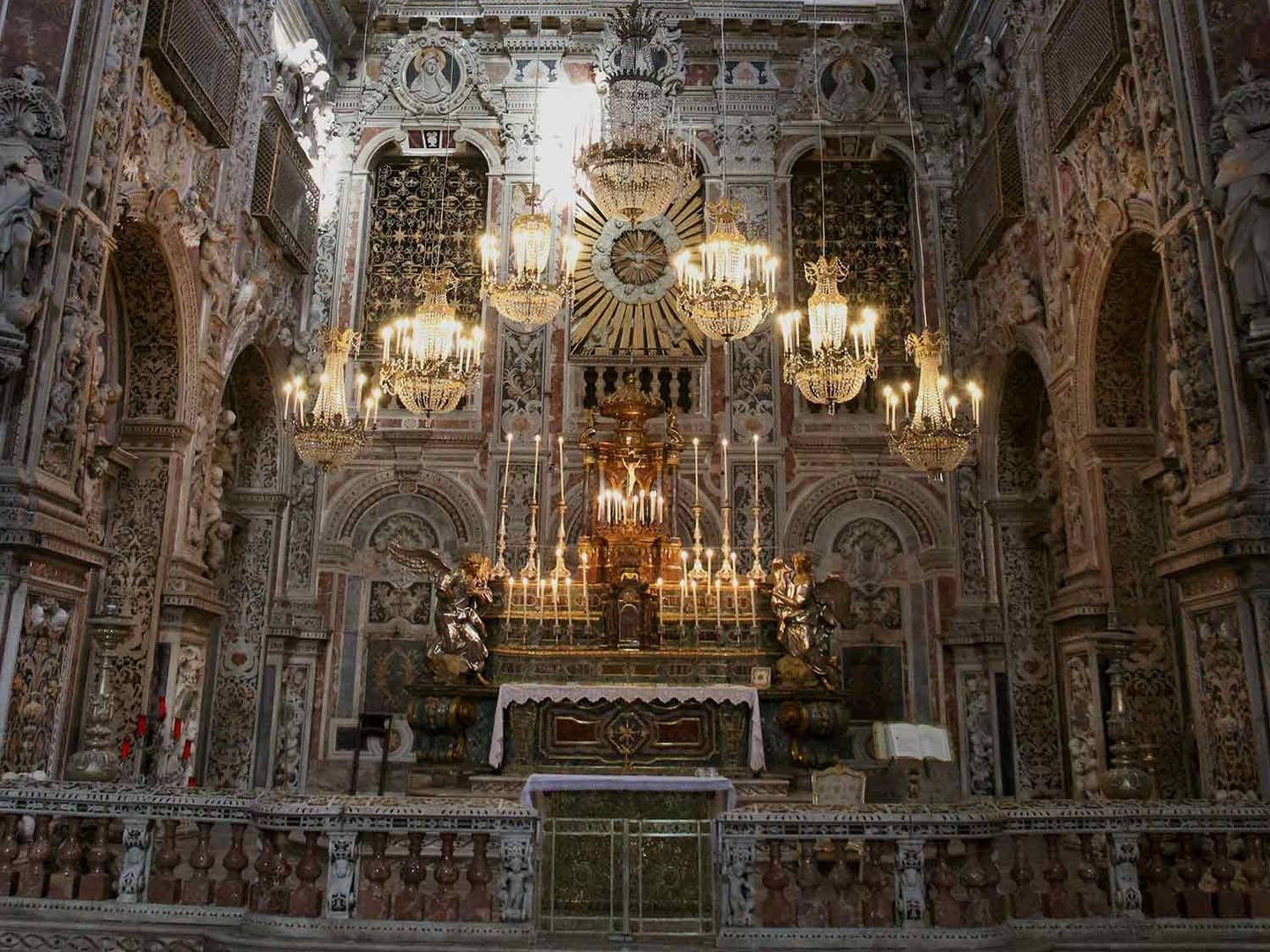 Travel
Finding the Real Dolce Vita: A Delicious Adventure Into Palermo's Secret Dessert Scene
How a sisterhood of entrepreneurial women turned fried dough into a moneymaking venture for Sicilian monasteries.
On the largest island in the Mediterranean fringed with pretty beaches, Sicily's capital Palermo serves up history like its irresistible desserts, each decadent slice revealing another fascinating layer. In the heart of the city, the monastery's in-house bakery, aptly named I Segreti del Chiostro, or "The Secrets of the Cloister," also makes cassata, another well-guarded Sicilian specialty. This festive torte, mingling sponge cake, ricotta, marzipan, and candied fruit, was often made by nuns for Easter and Sicilian Jews for Purim — another hint to Palermo's rich past.
For centuries, Palermo sat at an international crossroads. At turns, it was a vibrant hub of Greek, Arab, Norman, Jewish, and Spanish influences. Still filled with cultural gems, it's home to the largest opera house in Italy, and one of the most impressive in Europe, the Teatro Massimo, first opened in 1897. With this longstanding flair for the dramatic, Palermo's desserts provide a delightful taste of local ingredients and captivating history for visitors.
During the 18th century, Palermo's noble families were great benefactors of monasteries. They also often sent their widowed, unmarried, or reckless female members to become nuns. Within convents, an enterprising sisterhood took to baking and selling lavish sweets since they had access to fine ingredients, which only the very rich could afford. To revive this tradition of convent desserts at the Santa Caterina monastery, a cooperative of local women researched these cherished, secret recipes.
In the historic novel, The Leopard, about Sicilian gentry, writer Giuseppe Tomasi di Lampedusa describes an aristocratic table set with "those cakes called 'triumphs of gluttony' filled with green pistachio paste, and shameless 'virgin's cakes,' shaped like breasts." A far cry from austerity, these are not exactly the chaste names one might expect of an abbey bake sale, however, they're incredibly authentic and still made today. Fedde del cancelliere, or chancellor's buttocks, are another rediscovered delicacy, which have been updated with a shell shape instead of a derriere.
Some of the most common ingredients in these secret convent desserts are almond and pistachio pastes, ricotta cheese, candied fruit, and citrus, as well as bianco mangiare or blancmange, a creamy filling often made with milk and cornstarch. Outside of Palermo, the Conca d'Oro, or Golden Shell, is lined with Sicily's famous citrus groves growing fragrant lemons, tangerines, and other lovely fruits. About three hours east of the capital, Mount Etna is the heartland of the island's prized Bronte pistachios, or Sicily's green gold, which were introduced to the island by ancient Arabs.
At the Santa Caterina monastery, perfectly fried, crispy cannoli shells are filled on the spot and sprinkled with toppings. It might not be a sugar-coated version of history, but it's delicious all the same.
Discover Italy and its many destinations at italia.it.