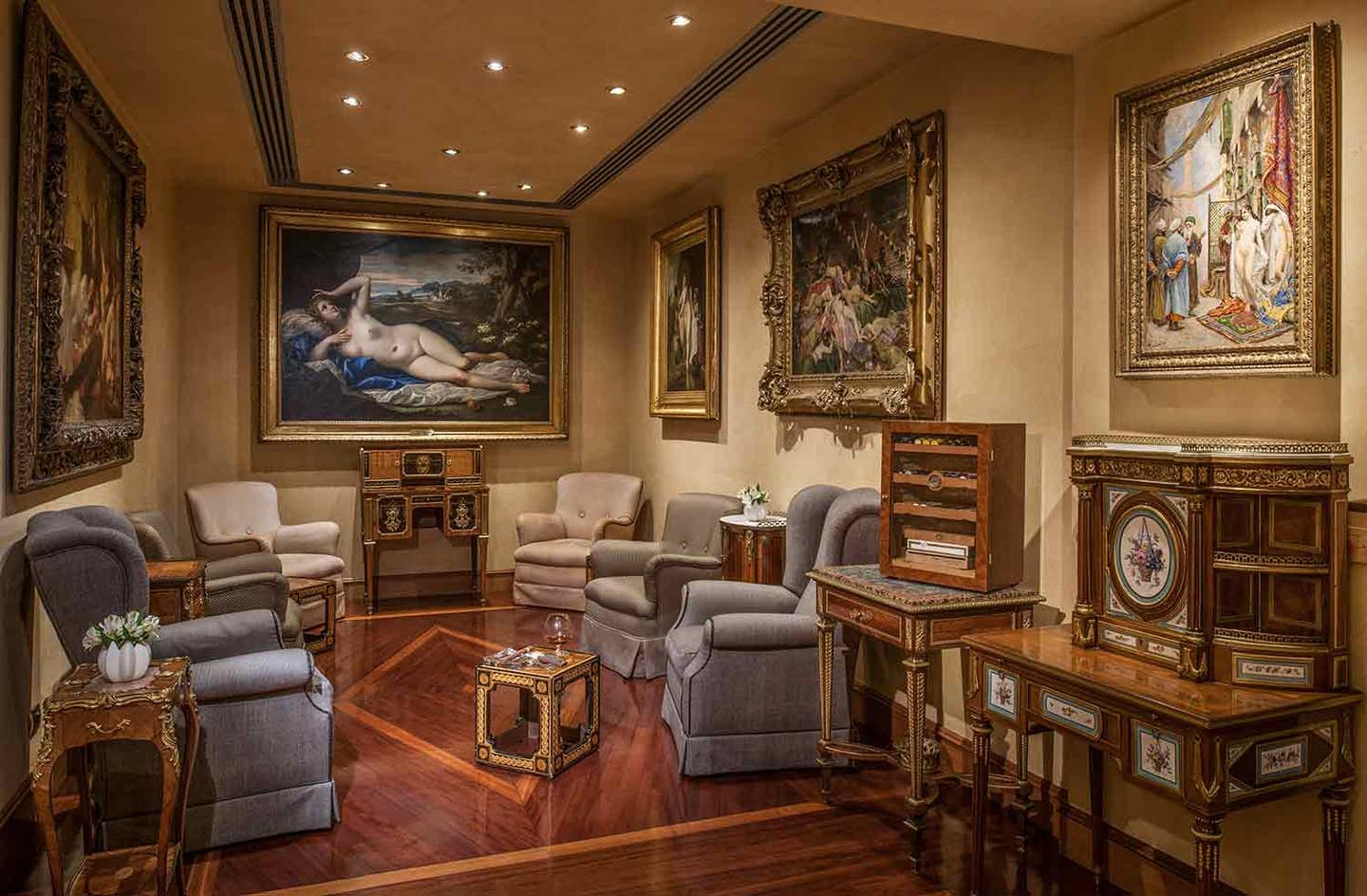 Travel
Raising the Bar: What the World Can Learn From Italy About Enjoying Food and Drinks
In Rome and Milan, discover the simple pleasures of sipping wine and savoring a finely crafted meal.
In ancient times, poet Tibullus first hailed Rome as the Eternal City for its seemingly unstoppable growth, cultural influence, and splendor. With some three millennia of history, Rome still impresses, from the ancient structures of the Colosseum and Pantheon to the modern marvels of the MAXXI museum of contemporary art and architecture opened in 2012 and the "Fuksas Cloud" convention center unveiled in 2016.
Overlooking this beautiful city embracing old-world and new-world aesthetics, La Pergola at Rome Cavalieri, A Waldorf Astoria Hotel captures this fresh energy with chef Heinz Beck's modern menu inspired by traditional Mediterranean cooking. Fittingly, it's the first and only one to have captured three Michelin stars in Rome.
Throughout Italy, it's common to ease into dinner with an aperitivo. One might describe an aperitivo as an opening act to a fantastic meal at a highly awarded restaurant like La Pergola or a simple homemade pasta. While Rome offers an endless array of upscale bars for drinking in the gorgeous views, northern Italy has its own legacy of Italian cocktail culture.
Connected by a quick and efficient train system, one can travel between Rome and Milan in around three hours with somewhere between 67 and 90 departures per day. Alternatively, a scenic road trip takes around six hours. In the Michelin Guide Italia 2020, Milan also earned a three-star nod for Enrico Bartolini al Mudec, a restaurant spearheading contemporary classic cuisine, along with 16 one-star and 3 two-star entries.
Rome boasts another 18 one-star winners and 1 two-star winner providing ample culinary ground to cover. Then again, most meals in Italy are worthy of a toast, or at least a pre-dinner cocktail.
Some of Italy's most iconic aperitifs originate in northern Italy, along with signature mixed drinks, such as Negroni Sbagliato, Zucca Lavorato Secco, and Gin Rosa. Among these classic concoctions, the Mi-To (or Milano-Torino) was dreamed up around 1870, pairing Campari bitter made in Milan with Cinzano vermouth made in Turin. Today, it's still a classy pick at the four-story, 19th-century Galleria Vittorio Emanuele II mall in Milan.
During the 1930s, Italian Futurism, an art movement celebrating technology and manmade machines, presented its own spin on mixed drinks called polibibite. These innovative cocktails experimented with new ways to use Italian spirits, such as amaro, grappa, and limoncello, among others. Over time though, they faded from pop culture.
Nearly a century later in modern-day Milan, futuristic mixology appears to be shaking up the cocktail scene once again. With a view of the expansive Duomo, a massive cathedral built from 1386 to 1965, a pair of automated robotic arms are manning the bar, taking orders, serving, and mixing drinks from more than 150 bottles.
It's only more proof that Italians are still getting it right—relaxing and letting a robot do some of the work, while they enjoy a cocktail before dinner.