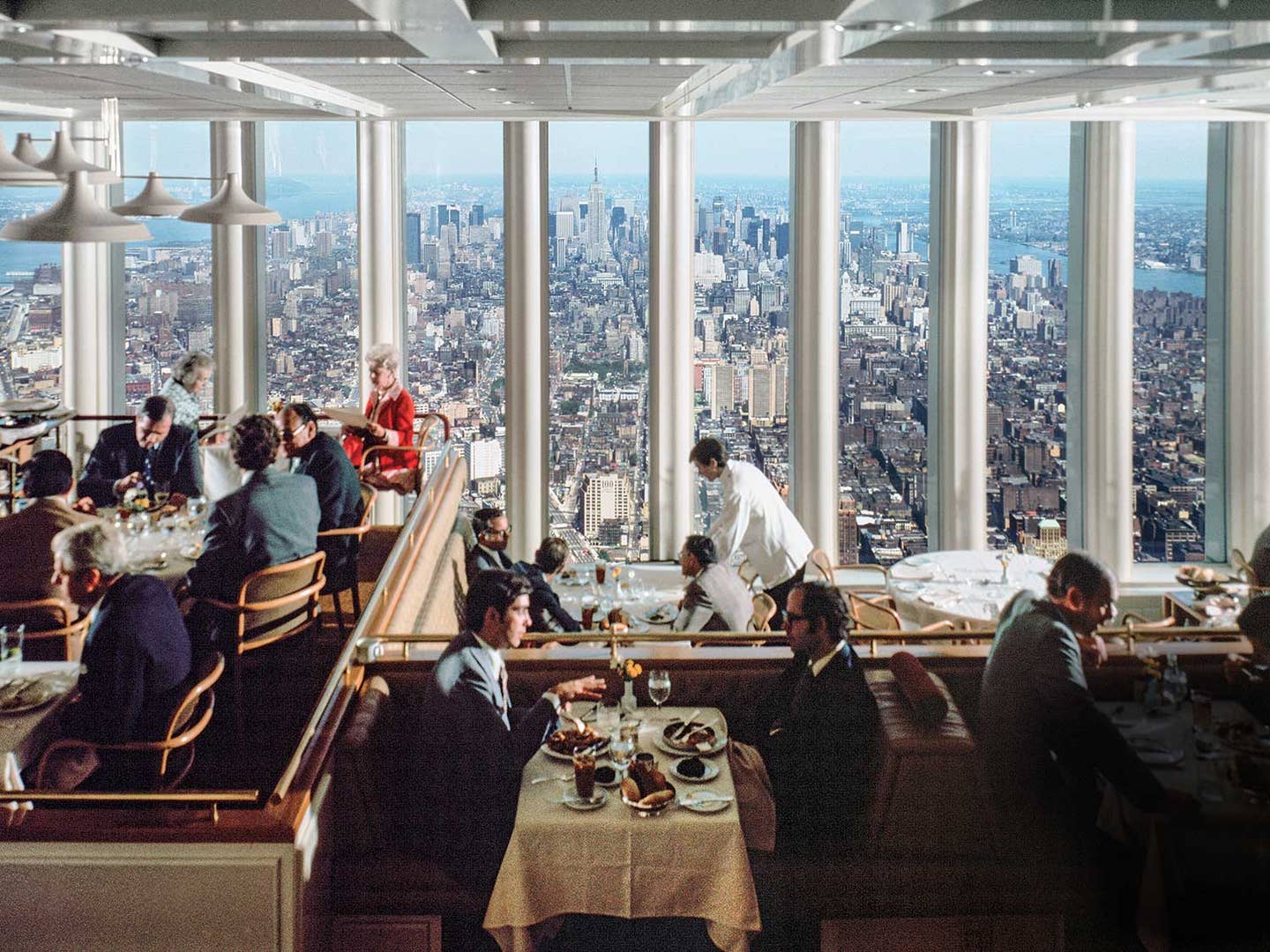 Travel
Closing Time: 14 Restaurants That We Sorely Miss
From Chasen's in West Hollywood to Savoy in New York City, these spots from our past will always have a place in our heart
Restaurants are living things and, sadly, like all living things, they eventually come to an end. Here are 14 we covered at various points, all now gone, all sorely missed.
Venice, California (1983–2000)
This monument to seaside culture and comfort food—oh, the meatloaf!—was owned by actor/producer/director Tony Bill and actor/musician Dudley Moore, who sometimes played piano here.
French and American journalists flocked to this quintessential bistro du quartier, or neighborhood joint, serving unpretentious food and honest wine to generations of locals.
West Hollywood (1936–1995)
The ultimate Hollywood hangout, Chasen's appealed to everyone (W.C. Fields, Charlie Chaplin, John F. Kennedy, and Ronald Reagan) with such midcentury American specialties as shrimp cocktail, lobster ­Newburg, and strawberry shortcake.
Arguably the most influential chef of the millenium, Ferran Adrià reinvented what food could be, drawing pilgrims up a ­treacherous road to a middle-of-nowhere location on the Catalan coast. (In 2020, El Bulli will be reborn as a creative foundation.)
New York City (1959–2016; 2018–2019)
It was the first luxury restaurant in the country to feature American cuisine, courtesy of a menu curated by James Beard. The space—designed by Mies van der Rohe and Philip Johnson, with art by Picasso and Miró—attracted political, financial, and media barons, giving rise to the "power lunch" before closing in 2016. The Four Seasons reopened nearby two years later, but the luster had faded, and it quickly closed again.
French chef Claude Bosi's groundbreaking modernist restaurant—in its time, arguably the most exciting place to eat in London—earned two Michelin stars. Bosi is now the chef at the city's much-lauded Bibendum.
West Hollywood (1972–1992)
You might have seen anyone from Warren Beatty to Claes Oldenburg to Eve Babitz scarfing down a range of international fare (eggplant parmigiana, albóndigas in chipotle) at this quirky, clubby boite.
Sant Celoni, Spain (1981–2013)
Chef Santi Santamaria—considered the anti-Ferran Adrià for his refusal to use scientific trickery—made this the first restaurant in Catalonia, and the second in all of Spain, to receive three Michelin stars.
San Francisco (1996–2017)
This place was inspired by, and named for, the key figure in Peggy Knickerbocker's beloved feature, "The 'Old Stoves' of North Beach," which ran in Saveur's second issue.
New York City (1990–2011)
Peter Hoffman's eclectic American bistro in SoHo did the farm-to-table thing long before the rest of the world caught on.
Beverly Hills (1955–2007)
This kitschy pseudo-South Seas fantasy also happened to serve some of the best food in Los Angeles during the 1960s and '70s.
There was almost always a long line of folks outside Uglesich's, clamoring for classic New Orleans fare like po'boys, Gulf oysters and crawfish étouffée.
Valentino brought real Italian cooking to Los Angeles and was, for 40-plus years, perhaps the finest Italian restaurant in the nation, with one of the biggest wine lists.
New York City (1973–2001)
Sadly, the whole world witnessed Windows on the World's demise. On September 11, 2001, this dazzlingly ambitious, iconic restaurant on the 106th and 107th floors of Tower One of the World Trade Center lost 73 members of its incredibly diverse staff. In 2006, some surviving employees started a new restaurant on New York's Lower East Side. Named Colors, it operated until 2017, then reopened this past October.