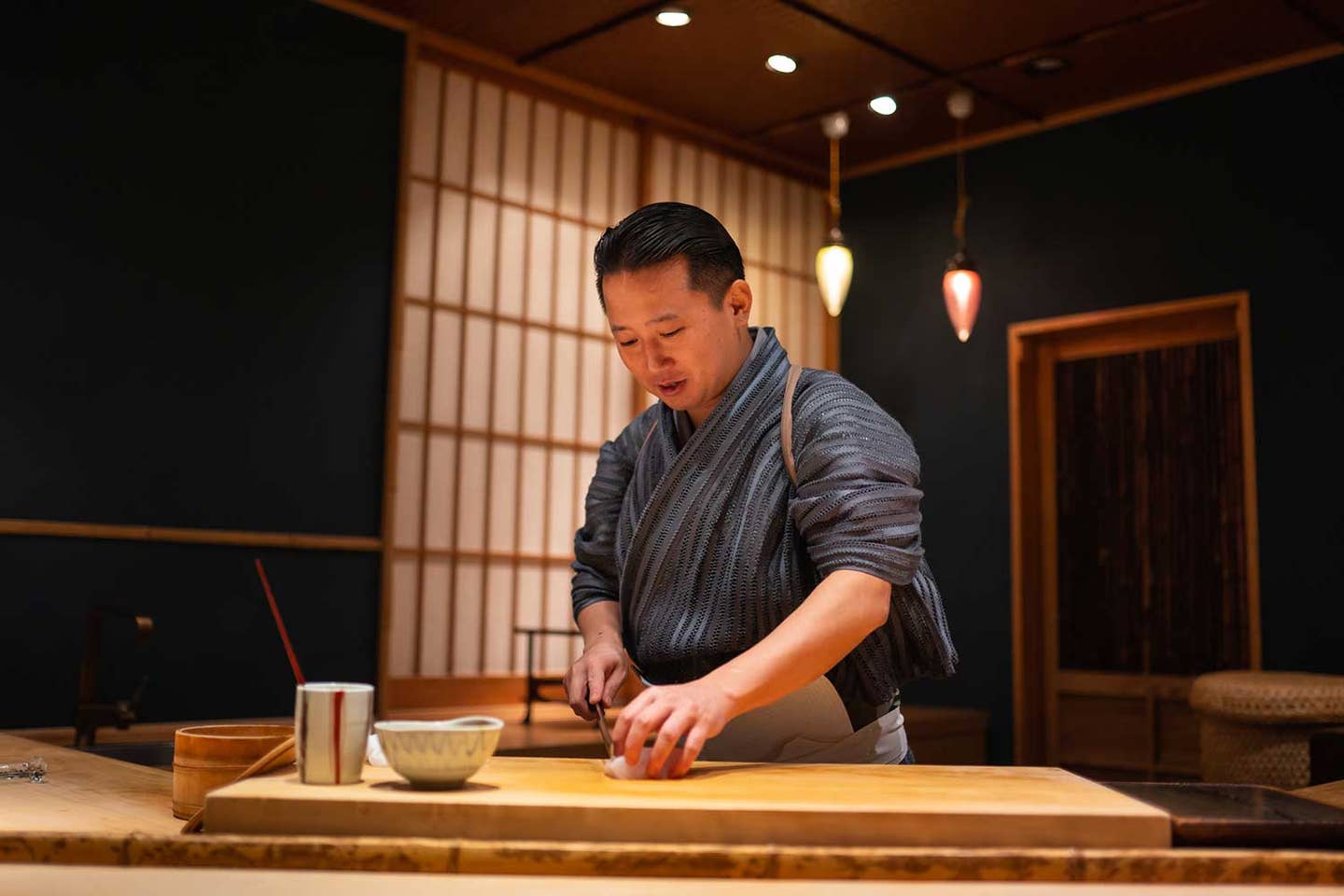 Travel
8 Food Experiences in Japan that will Ignite Your Appetite
In Japan, Kyushu Island Is Becoming a Hotspot for Food Lovers
Among people who love to eat, Japan is the country which showed the world there was more to explore than sweet, salty, sour, and bitter. There is also umami, a hard-to-describe, but equally hard-to-resist quality derived from the Japanese word for delicious or umai.
In kitchens around the globe, this concept has inspired our taste buds to seek out more than the standard flavor profiles, from beefy broths to tomatoes. Likewise, when traveling to Japan, some visitors focus their itineraries on only a handful of destinations, overlooking the rich, exciting experiences situated just slightly off the beaten path. If you stick to the typical tourist map, you could miss out on some of the most delicious experiences on the planet — encompassing all five qualities of flavor.
Stretching from Hokkaido in the north to Okinawa in the south, Japan encompasses some 47 prefectures across its four main islands, Hokkaido, Honshu, Shikoku, and Kyushu. On Kyushu Island, get a taste of the real Japan with fascinating culture, history, natural beauty, and of course, local food specialties.
1. Have an Absolutely Perfect Sushi Meal
With its flurry of blush cherry blossoms and yellow rapeseed flowers in spring, Fukuoka City has been hailed as one of Japan's most innovative cities for its burgeoning tech scene. Situated at an enviable position between mountains and sea, and modernity and history, locals are drawn to the work-life balance, where the razor-sharp ethos also applies to up-and-coming chefs.
At only 31 years old, chef Kenji Gyoten was the youngest chef-owner in Japan to receive three Michelin stars back in 2014 — and oversees one of the hottest restaurants in the country. Hidden behind a bamboo fence on a side street near Yakuin Station, he has an obsessive approach to his dishes, some of which are actually served on 400-year-old plates purchased from a curio shop.
2. Stroll Through Hakata Old Town
During the Middle Ages, Hakata thrived as one of the most important ports in Japan. Perfect for an afternoon adventure situated about 15 minutes by public transportation from the urban greenery of Tenjin Central Park in Fukuoka City, Hakata Old Town is an intriguing historic district filled with temples and shrines, including the lantern-strung Kushida Shrine.
Easily explored on foot, step back in time at the awe-inspiring Tochoji Temple, which has an ornate, five-story pagoda, the largest wooden Buddha statue in Japan, and a dramatic depiction of the afterlife. Learn more about folk traditions at the Hakatamachiya Furusatokan cultural museum encompassing three machiya townhouses re-creating the late Meiji era.
3. Make Your Own Matcha (Or Buy a Bottle of Matcha Cola)
Nearly 20 percent of the Fukuoka Prefecture is covered in natural parks. Inside Hoshinofurusato Park, the Yame Tea Culture Hall and its adjoining Yame Saryo restaurant are dedicated to authentic tea culture and Japan's revered gyokuro green tea. A versatile ingredient, tea is often used to enhance dishes, from traditional Japanese curry to ramen.
For the ultimate way to drink matcha, grind your own Tencha tea in a stone mill producing a fine green matcha powder and sample shizuku-cha, the hall's signature way of drinking gyokuro tea. Stop for lunch in the stone-built restaurant, where you can also hire a private room for a tea ceremony — and be sure to pick up some signature Yame Matcha Cola in the gift shop.
4. Soak in an Onsen and Savor a Genuine Feast
Dubbed Japan's "hot spring island," Kyushu's lush and peaceful countryside is dotted with onsen thermal pools and traditional guesthouses. Explore the Fukuoka Prefecture's natural wonders along the Hoshino River, considered the region's cleanest rivers. Overlooking Aso Pond, Ikenoyama Sou is a nature seeker's paradise, featuring a mix of Japanese-style rooms, as well as Western-style rooms and rooms blending Western and Japanese design, some with private hot springs.
Unwind in the steaming hot water while gazing out over the mountains and the small village of Hoshino. Feel stress evaporate completely, along with any lingering aches and pains, and afterwards, indulge in a bountiful kaiseki meal served until 9 p.m.
The menu features an array of colorful produce, ranging from locally raised beef to wild veggies native to the region. Under a starry sky, soak up a few more moments of bliss before heading to bed.
5. Visit the Kyushu Ceramic Museum
Bordering the Fukuoka Prefecture, the Saga Prefecture is a mix of cool small cities and nature. About an hour from Saga City (and slightly longer by public transport), Arita is a small town renowned for its distinctive Arita-yaki pottery. About 15 minutes on foot from the train station, the hilltop Kyushu Ceramic Museum has thousands of valuable Arita-yaki pieces of pottery.
Opened nearly 40 years ago, the venue's mission has been to keep Saga pottery relevant for contemporary design and pay tribute to the region's longstanding legacy of craftsmanship. Take a guided tour for an engaging look at the style's evolution, moving all the way up to the present day.
6. Check Out Hizen Hamashuku Sake Brewery
Each year at the end of March, the small town of Hama-Machi becomes a spirited hub for more than one million rice wine aficionados during its annual sake festival. Beautifully timed to coincide with cherry blossom season, it is an event worth saving the date for, but the town has plenty offer year-round.
At one time, Sakagura Street was home to around 13 breweries. Now only three remain along the main stretch, but for those who appreciate fine sake, the quality is among the best in the country.
Blending ultra-hip and historic, today you'll find edgy, manga-inspired labels and sake-flavored cream cheese in shops that have deliberately maintained their old-school, wood fronts. Sample sake flights of bottles produced onsite and carefully curated ones from other areas of Japan.
7. Sample Shippoku Fusion Cuisine
Reservations are recommended for Ryotei Kagetsu in Nagasaki City, the Nagasaki Prefecture's largest city which is located to the south of Saga Prefecture. This glittery restaurant specializes in shippoku cuisine, which merges Japanese, Chinese, and Western culinary techniques.
Originally opened in 1642, it channels with the glamour and luxury of the Edo period. From the 16th to 19th centuries, Nagasaki City was the sole port for merchants from Portugal and the Netherlands.
Dress for dinner and enjoy impeccable service inside a private dining room framing the inner garden. Evoking the restaurant's heyday, servers are dressed in traditional garb, such as kimonos. (Note: While the restaurant does serve whale, guests can call ahead to request a substitution.)
8. Take in the View of Kujukushima (99 islands)
Immortalized in films for its jaw-dropping views, the Kujukushima Region translates to "99 islands" — although, in actuality, there are 208 specks of land scattered through the massive bay of Saikai National Park. Approximately 90 minutes by car from Nagasaki City, it's a great day trip for natural beauty.
Take in different vantage points on land or hop on cruises, aboard the Pearl Queen or the Mirai pirate ship launching from the Kujukushima Pearl Sea Resort. The excursion takes around 50 minutes and is gorgeous at any time of the day. For stunning photo ops, early morning and sunset are ideal slots to book.