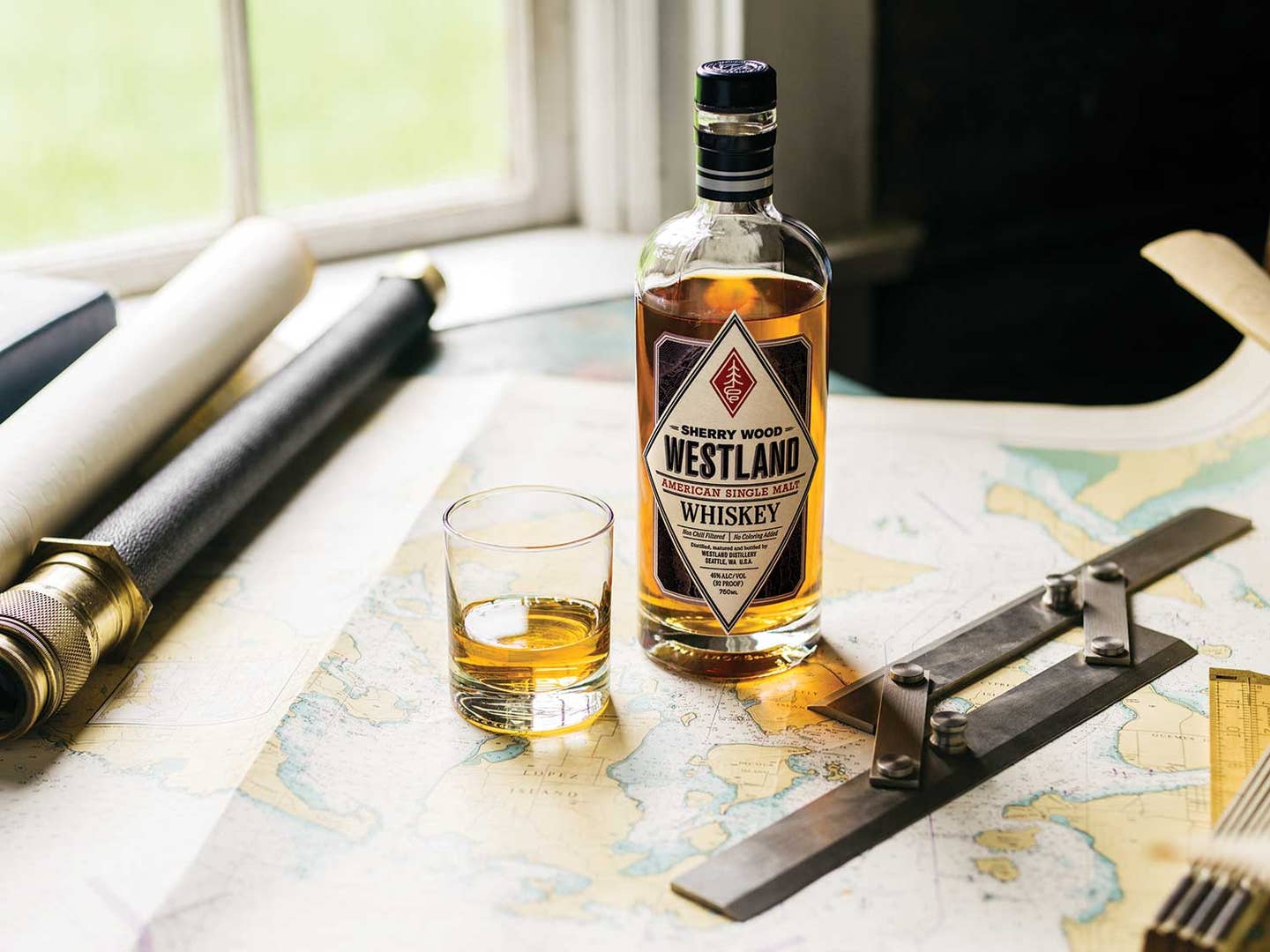 Travel
Seattle Scotch Is A Thing. And It's Good.
The city's Westland Distillery is tapping area barley farmers to prove it
Washington State is admittedly a long way from the Highlands of Scotland. But when Seattle's Westland Distillery opened in 2010, co-founder and master distiller Matt Hofmann was determined to use the greatest whiskey-making resource the Pacific Northwest provided: optimal barley-growing conditions.
And he didn't just have his sights on American whiskeys, which are typically distilled from a blend of grains. Hofmann aimed to rival the famed single malts of Scotland, traditionally made from just three ingredients—barley, water, and yeast—before being introduced to a fourth: the barrels in which the liquor is aged. Because most single malts rely on the same few strains of pale-gray barley, that barrel wood often wields outsize influence.
As Hofmann explains: "In the larger whiskey industry, everything is driven by the bottom line, so low-cost, high-yield barley wins. And it seemed so obvious to us: What if we put flavor first?"
Seeking to work outside the commodity-crop system, Westland Distillery partnered with Washington State University's Bread Lab—a grain-growing research facility run by renowned plant-breeder Steve Jones. In collaboration with Jones and dozens of farmers in the mineral-­rich Skagit Valley, Westland has spent much of the last decade experimenting with lesser-known existing barleys and developing new ones, all in pursuit of interesting flavors.
Hofmann found them in two UK varieties: Talisman (whose distillate imparts notes of nectarine and sage) and Pilot (white peach, citrus, and raspberries). Obsidian, an Egyptian heirloom, boasts a distinctive purple hue, while the disease-­resistant Alba was developed in neighboring Oregon.
Each whiskey crafted from these barleys requires a significant investment from Westland that is only now on the verge of paying dividends. The company devotes as much as 40 percent of its annual distillate to such experiments, which are typically aged five years or longer. Finally, this summer, Westland will debut the first in a series of limited-edition single malts derived from the Bread Lab collaboration.
For Hofmann, the endeavor is not simply about finding novel flavors for its own sake—his aim is to produce a whiskey unique to the Pacific Northwest. "We could choose to drag corn 2,000 miles across the country and make bourbon here, but in our opinion, that's not what this region should be making," he says. "We should be making something best suited to the agriculture of a place, even if that product doesn't exist yet."