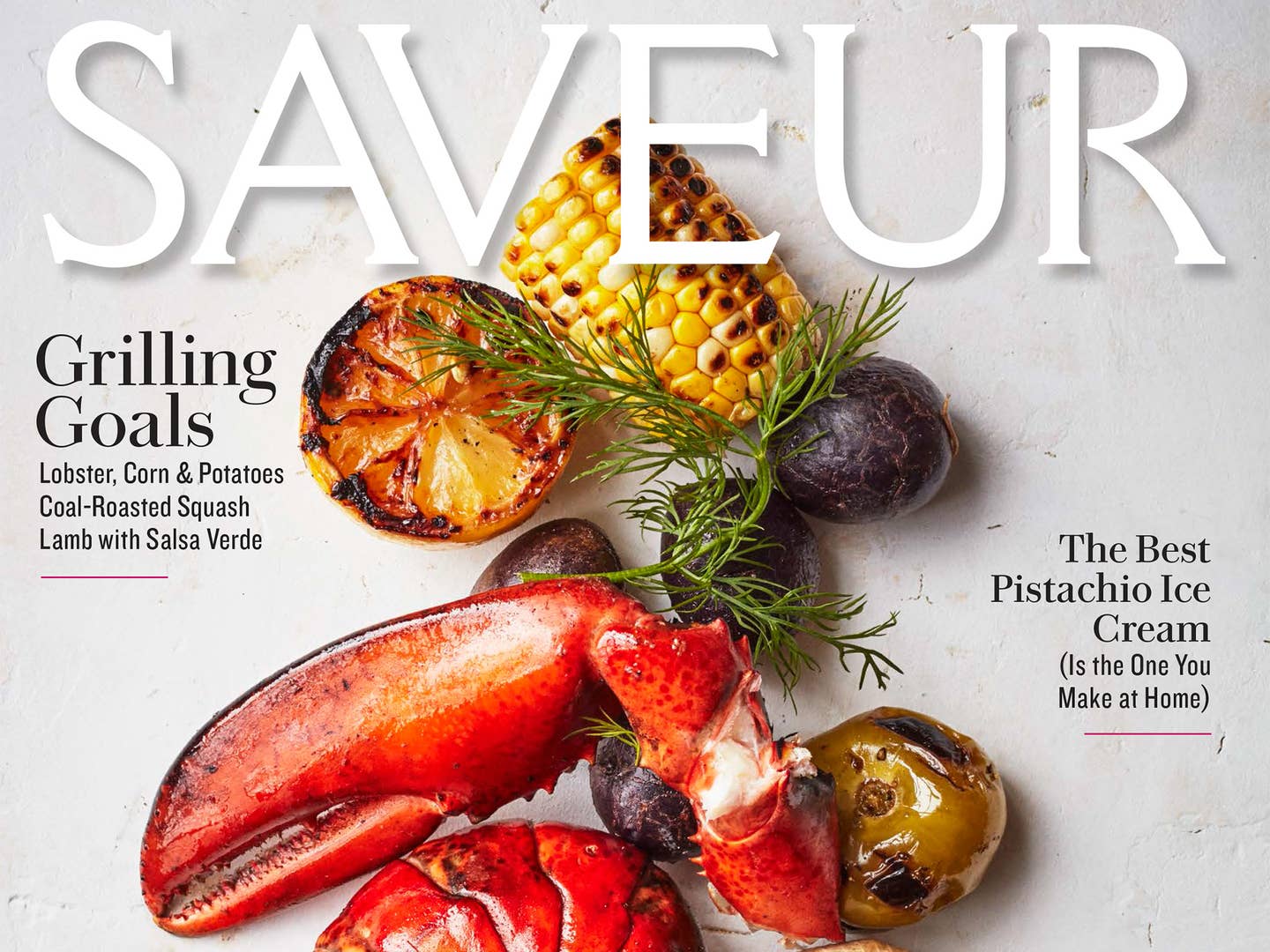 Culture
This is What Goes Into a Magazine Cover Shoot
The art and science of making an irresitable image
Our summer issue is on stands today. We like it and hope you do too.
Of course for you to like it, you have to buy it, and it's on us to make as compelling a cover as possible. Which is why back in March, a photographer, a stylist, three art editors, our kitchen team, and a couple assistants all lugged their stuff over to editor in chief Adam Sachs' Brooklyn home to grill a lot of lobster. Here's what they made.
Everyone's a photographer these days, and it's not hard to come by great images. But making a magazine cover is as much science as art, as our associate art director Allie Wist will quickly tell you. "The image needs to be delicious but aspirational. It can't be too realistic, but you don't want anything farfetched." That means lemons charred just-so and lobster glazed with a sheen that makes it appear almost too good to be true. It's not; you just have to grill a half-dozen quality lobsters at a time and get picky.
Our handy research department tells us cover lines in the top-left corner of the page get the most eyes and carry the most weight when you're purchasing, so we make sure to place the juiciest ones there. We know serif fonts suggest sophistication. And color matters. "When you're writing a cover line," Allie says, "you want to hook people on the importance of the story while also being fun, which often comes down to the font and color. We know colors are emotional: purple is almost regal and red is more photojournalistic. Red images raise your heart rate."
And of course there are the practical considerations. Models get a troop of makeup artists. Food gets stylists hunting all day for prime specimens who then fidget fronds of dill around to slowly build the perfect image with an appropriate amount of negative space.
All told, it's a day-long process. See how it happens in the video above.