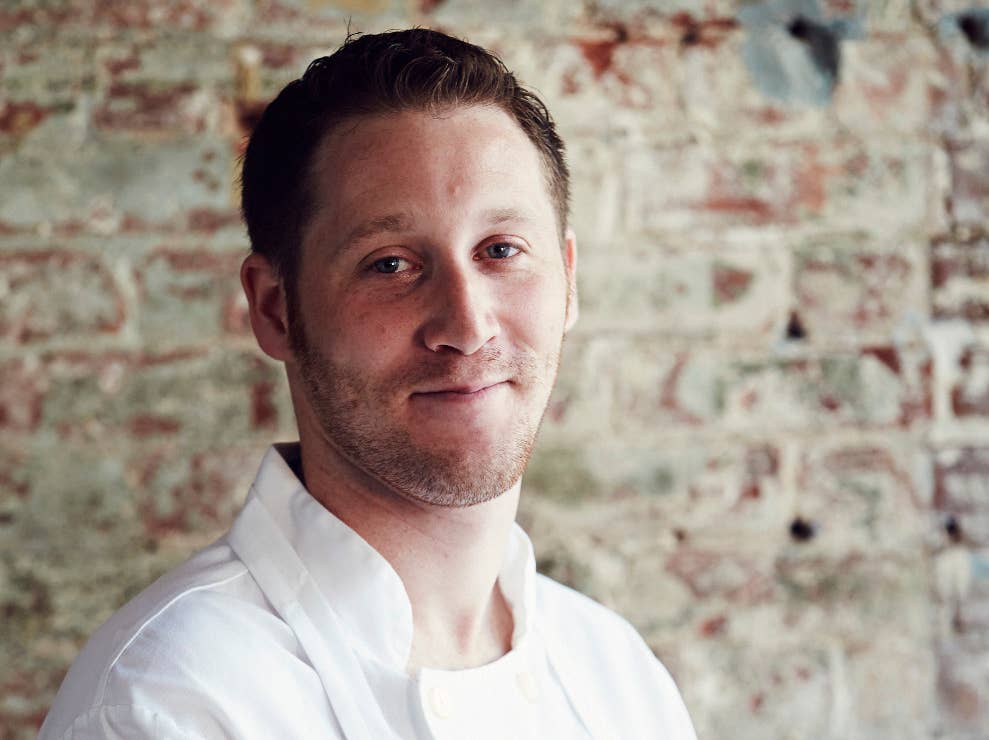 Culture
The Tenth Degree: Matthew Rudofker
The chef at Momofuku Ssäm Bar on convenience store sandwiches and the weird place he keeps his knives
Before he became the executive chef at David Chang's Momofuku Ssäm Bar, Matthew Rudofker cooked at acclaimed places like Daniel, The Fat Duck, and as a sixteen year-old kid, Vetri, in Philadelphia. We grabbed a few minutes with him while he was preparing for the fast approaching 2015 SAVEUR Cookout and we learned how much he owes to the hoagies and culinary hot shots that shaped his youth.
What is your favorite sandwich?
Sliced turkey from Wawa, a convenience store chain along the East Coast. It's topped with lettuce, sweet peppers, honey mustard, pickles, salt, and pepper, all on a roll.
Your house is on fire and you can only save one thing. What is it and why?
All of my kitchen knives, which I keep in the bottom drawer of my dresser.
What book(s) is on your bedside table right now?
Front of the House by Jeff Benjamin. I used to work for Jeff at Vetri in Philadelphia where he was the GM and is now a partner. I admire his service methodology. I believe that the front of house is a crucial part of a restaurant's operations, but is undervalued by many chefs these days. This book is a great, honest look into restaurant service.
You're having a dinner party and can invite three people, dead or alive, and serve them one thing. Who are they, what do you serve, and why?
I would want to host Steve Jobs, Franklin D. Roosevelt, and Martin Luther King Jr. For the dinner party, I would probably serve the group something simple like steak, salad, and red wine.
What is your greatest fear?
Regret.
What is the most overrated ingredient? Underrated?
Overrated: summer squash or zucchini. Underrated: black pepper.
You can have any superpower. What is it?
I would want the ability to speak every language.
What's the first thing you learned to cook?
The first thing I learned to cook professionally was Brussel sprouts when I was sixteen. They were featured on the antipasti platter at Vetri.
What is the best advice you've ever gotten, and from whom?
Marc Vetri's advice: Just make it tasty.
What is the last meal you want to eat before you die?
I would want to eat the canard à la presse from Daniel.