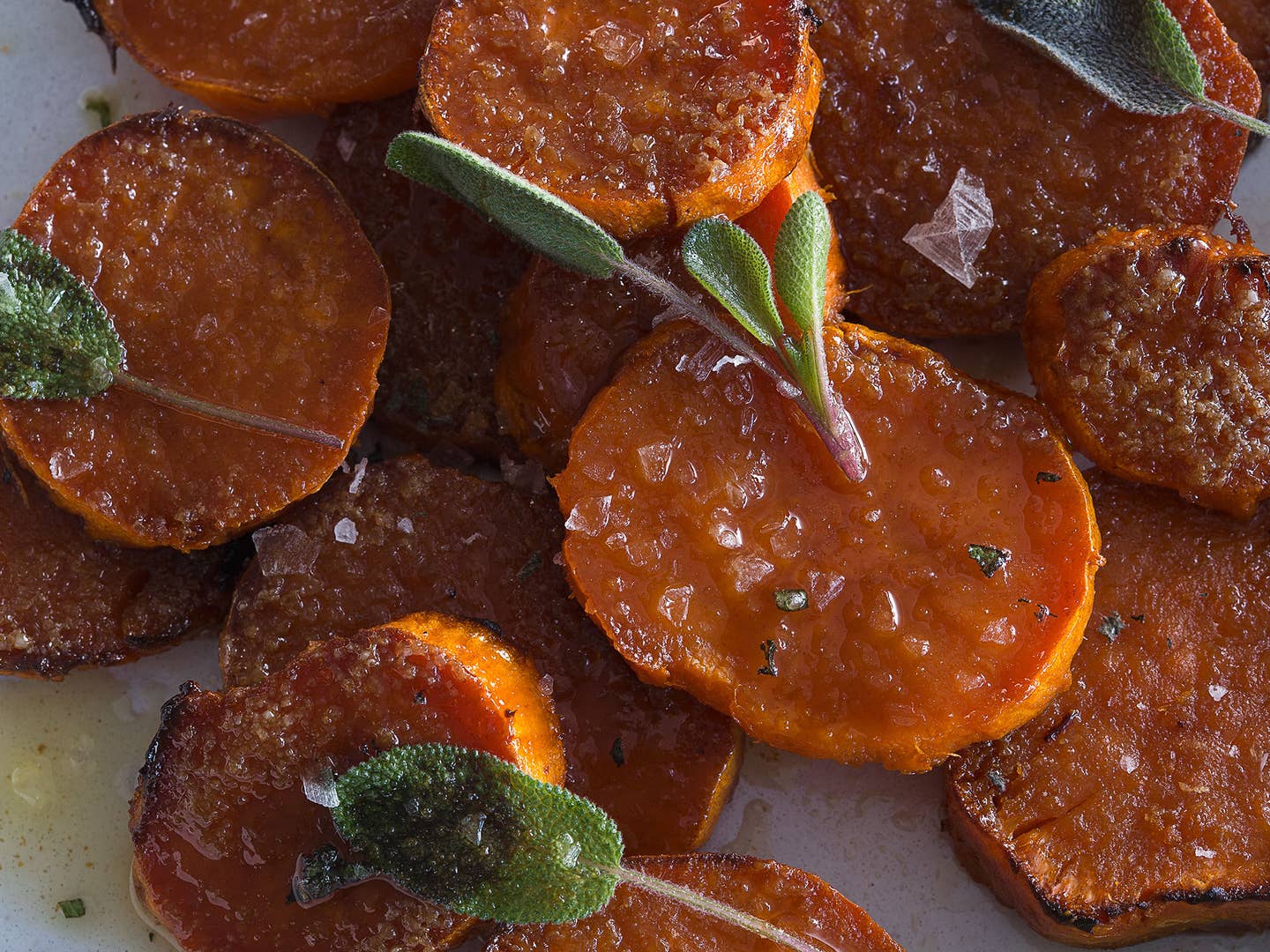 Culture
The Joy of Taking in Thanksgiving Strays
Know someone without a family to celebrate this family-centric holiday? Invite them in from the cold
Of all the Thanksgiving traditions—the turkey, the family gatherings, the football games—perhaps the warmest for me is taking in strays: welcoming people to the Thanksgiving table who don't have family nearby, or don't ordinarily celebrate the holiday.
For most of us, Thanksgiving is just part of what it means to be American. But for visitors and immigrants to the United States, it's all unfamiliar. Many experience it for the first time as international students who don't make the trip home for such a short break. Instead, they join locally-based friends or professors for the meal.
Susanne van Eyl, a translator from northern Germany, attended her first Thanksgiving as a college student in the 1980s. "I thought the food lovely, though a bit weird," she recalls. "Germans find the concept of eating sweet and salty things together odd," she says. "Sweet potatoes with marshmallows and cranberry gelatin weren't things I was used to." Today she lives in Houston, Texas, and is used to such combinations, "but my siblings would not touch such a meal!"
Nagesh Rao, who came to the US to earn his Ph.D. in literature, was also surprised by his first Thanksgiving dinner with his host family in Syracuse, New York. Unfamiliar with the holiday, he found the formality of the meal awkward. He was 23 and had recently arrived from Bangalore, India, where he was accustomed to spicy, flavorful food; in the first few years, he used his palate to win bets with his pool buddies about how many "atomic" hot wings he could eat. His hosts' turkey and mashed potatoes, by contrast, seemed impossibly bland: he recalls being "absolutely stunned by how unappetizing I found the food!"
Gagan Singh, a systems engineer, came to the US with his family as a child from New Delhi, India. His family settled in New Jersey, and his aunt occasionally made a US-style Thanksgiving dinner. The mixture of sweet and savory didn't bother him: "I didn't like the turkey, but I liked sweet potato and cranberry sauce." In college, he went home with a friend from Monroeville, Pennsylvania, and had what he calls "the best ham I've ever had."
Raj Patel, a philosophy Ph.D. candidate at the University of Pennsylvania, was raised in the UK by British-Indian parents. He was a 21-year-old student when he attended his first Thanksgiving dinner with his then-girlfriend in the Foggy Bottom neighborhood of Washington, D.C. As a vegetarian, he was concerned that there wouldn't be much for him to eat: "I didn't know that the turkey was just one part of the meal!" What stood out for Patel was dessert: "I was shocked at how many pies there were given the amount of people. They were all lined up across the table, and people formed a line, taking bits of different pies. I still remember the pecan pie—it was delicious." He was also surprised to hear that it was traditional for Thanksgiving guests to "eat till they get quite full so they feel sleepy and just kind of pass out. I thought that was odd."
For editor Susanna Sturgis, "taking in strays" was part of the joy of growing up in Cambridge, Massachusetts. In the 1970s, her grandmother was "very involved as a volunteer with the international student scene," so grad students from Kenya, Korea, Egypt, Iran, and other places often joined the family for Thanksgiving and other holiday meals. Sturgis credits their wide-ranging dinner-table conversations with helping to spark her interest in politics and foreign affairs as a child. "Looking back," she says, "I'm amazed at how seriously these very smart guys took me and all my questions."
Edward Lee, a doctor from Pittsburgh, has similar memories—he grew up in State College, Pennsylvania, where his parents, immigrants from South Korea, often brought graduate students from Penn State's electrical engineering department home for the holiday meal, mostly international students from Korea and China. In addition to conventional Thanksgiving sides, he recalls that they always served "a bowl of plain white rice and kimchee with the turkey"—a taste of home for some guests, though Lee's personal favorite was the cranberry-orange relish.
For me, taking in strays is more than a way to extend hospitality—it's a chance to gain an outside perspective, embracing new traditions while expanding the old ones. Go ahead and try it—you might be amazed by how much it enriches your Thanksgiving meal.
My menu changes year to year, but one constant is this simple side of sweet potatoes with sage and browned butter. It's nutty and caramelized, not sickly sweet, and the generous helping of toasty browned butter gets an oh-so-Thanksgiving touch thanks to the sage. Most importantly, it gets the table talking, family and stray guests alike.