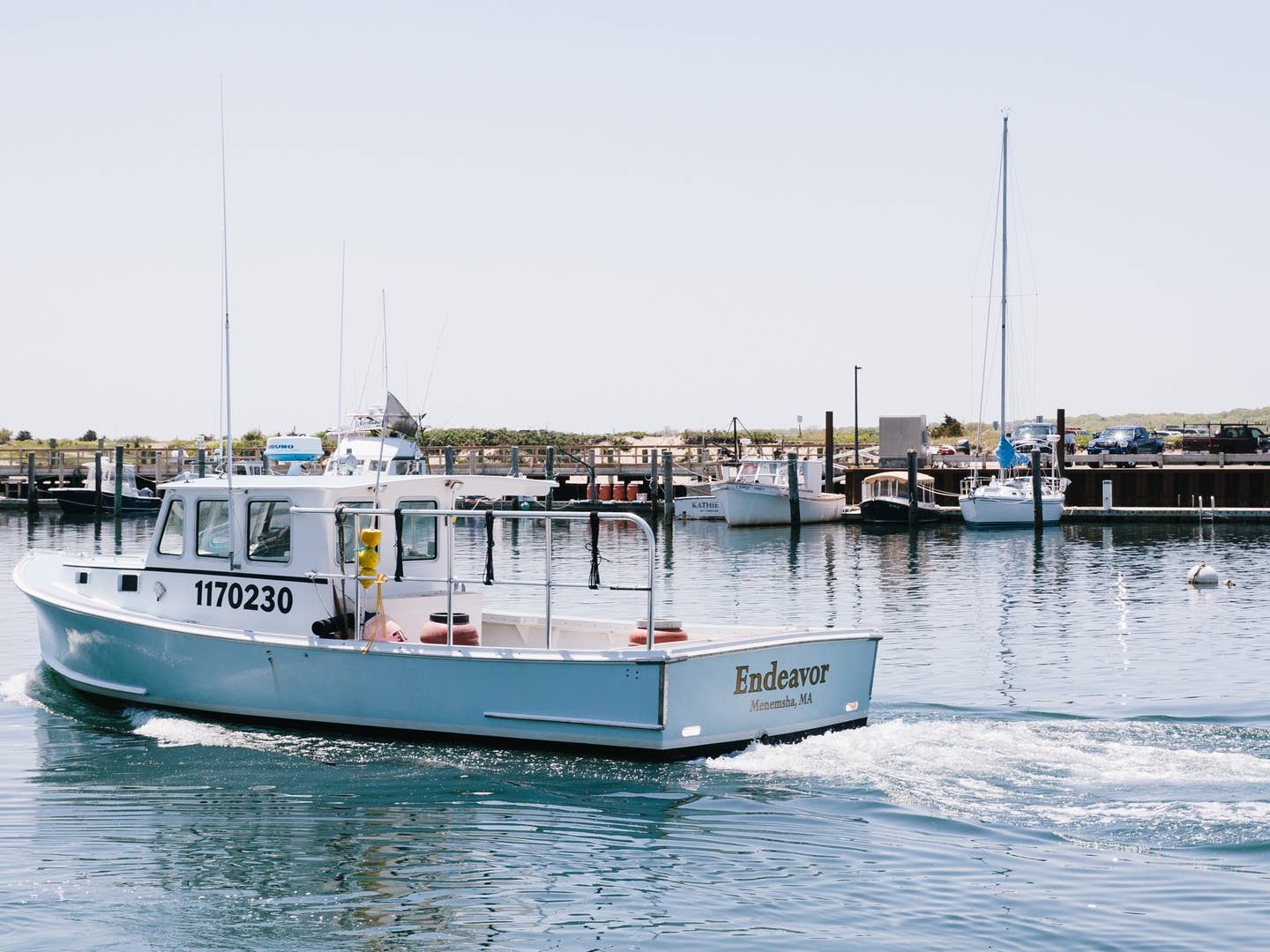 Travel
Travel Guide: Martha's Vineyard
From epic breakfast sandwiches to exquisite beaches, here are our picks for what to do on the island
This 88-square-mile island, located off the coast of Cape Cod, is full of hidden ponds lurking off of main roads, beautiful beaches stretching on for miles, and loads of fresh produce and seafood, making it an ideal place to visit during the warmer months. There are several communities on the Vineyard—year-round locals who tend the land and run the farm stands, summer residents of the Kennedy ilk—and this guide reveals the best-kept secrets of the former group for the benefit of the rest of us.
You can reach the island either by water or air. Delta and JetBlue offer direct flights from New York City, US Airways from Washington, D.C., and Cape Air from Boston; ferries leave frequently from various locations on the eastern seaboard, including Woods Hole, New Bedford, and Hyannis (all in Massachusetts). For more information, check out www.mvy.com.
Lambert's Cove Inn
This charming inn, located on seven acres in West Tisbury and walking distance from both Lambert's Cove Beach and Ice House Pound, offers 15 cozy guest rooms in three buildings and a 70-seat restaurant. A full cooked-to-order breakfast, including omelets and breakfast sandwiches, is included in the room price. Rooms start at $250 during the summer.
Captain Flanders
Located on 60 acres in the small town of Chilmark, the main farmhouse of this inn dates back to the 1700s. There are four rooms in the house and two stand-alone cottages. Fresh bread, muffins, honey, and jams are part of the complimentary breakfast.
Larsen's Fish Market
This family-run operation opened in 1969 and is now helmed by Betsy Larsen, daughter of founders Louis and Mary; it boasts some of the freshest seafood on the island. If you have means to cook, stop by for fresh filets or shellfish; if you don't, grab a dozen shucked oysters, a hot buttered lobster roll, or a bowl of chowder and eat outside on the docks, watching various Larsens unload the day's catch.
The Bite
If you love good, crispy fried seafood—and who doesn't?—head to this small take-out shack with picnic tables out back. Get there early, when the fryer first starts up and the lines are short, for a paper container stuffed with crisp, golden fried clams or shrimp.
The Bite
29 Basin Road, Menemsha, MA
508-645-9239
7A
Billing itself as a "farm-to-takeout" joint, this small shop sells one of the island's great breakfast sandwiches (add the bacon), along with a handful of lunch sandwiches, prepared foods, and baked goods. Most of the ingredients are sourced locally.
7A
1045 State Road, West Tisbury, MA
508-693-4636
Look Out Tavern
In the mood for a beer and fish taco in a low-key setting where you can catch the night's game? This favorite, packed with locals, has televisions, but if you can tear your eyes away from the screen, opt for a seat by the railing so you can look out over the harbor.
Alchemy
For a more upscale establishment, dine at this hot spot in Edgartown, where you'll find dishes like grilled Atlantic swordfish paired with local greens, or a bowl of steamers with drawn butter.
Alchemy
71 Main Street, Edgartown, MA
508-627-9999
Aquinnah Public Beach
A surf beach that's a ten-minute walk from the parking lot. Park for $15/day. Wander around on the dunes, but beware of ticks.
Katama Beach (South Beach)
Three miles of beach at the south end of the island, with a salt pond abutting it. Open to all.