Travel Guide: Midsummer in Sweden
This year, Midsummer takes place on June 20. For more information on traveling to Sweden, go to Visit Sweden. This article first appeared in our June/July 2014 issue with Per Styregard's story "A Midsummer's Dream."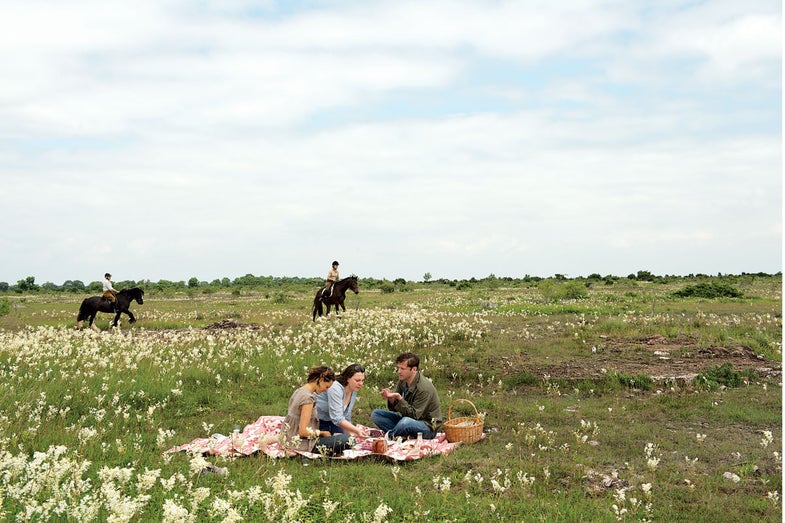 WHERE TO CELEBRATE
Oland
The Swedish island of Oland, off the mainland's southeastern coast, is a popular vacation spot. In the village of Vickleby, stay at the Bo Pension (46/0485-36001), which has a good traditional restaurant. The festivities, which feature a majstång (maypole), live music, and refreshments, start on the town green at 2 p.m.
Stockholm
In Stockholm, Skansen_ (Djurgårdsslätten 49–51)_, a 123-year-old open-air folk museum, offers opportunities to learn traditional dances around the majstång, try birch leaf wreath weaving, and enjoy an enormous smorgasbord of half a dozen types of pickled herring, gravadlax, crispbreads, and more.
Lake Siljan District
Located in central Sweden, the beautiful Lake Siljan District is famous for its Midsummer celebrations, which feature three days of feasting and folk-dancing performances. Many hotels, such as Klockargården _(Siljansvägen 456, Tällberg; 46/247 5-0260)_, offer special vacation packages for the holiday, which include a lavish Midsummer dinner.
West Sweden
In West Sweden, head to the charming archipelago of 10,000 islands, where Midsummer tables are laden with the region's pristine seafood. Stay at Villa Sjötorp (Sjötorpsvägen 5, Ljungskile; 46/5222-0174), a seaside villa that offers a classic celebration with a majstång, food, and many rounds of aquavit snaps.