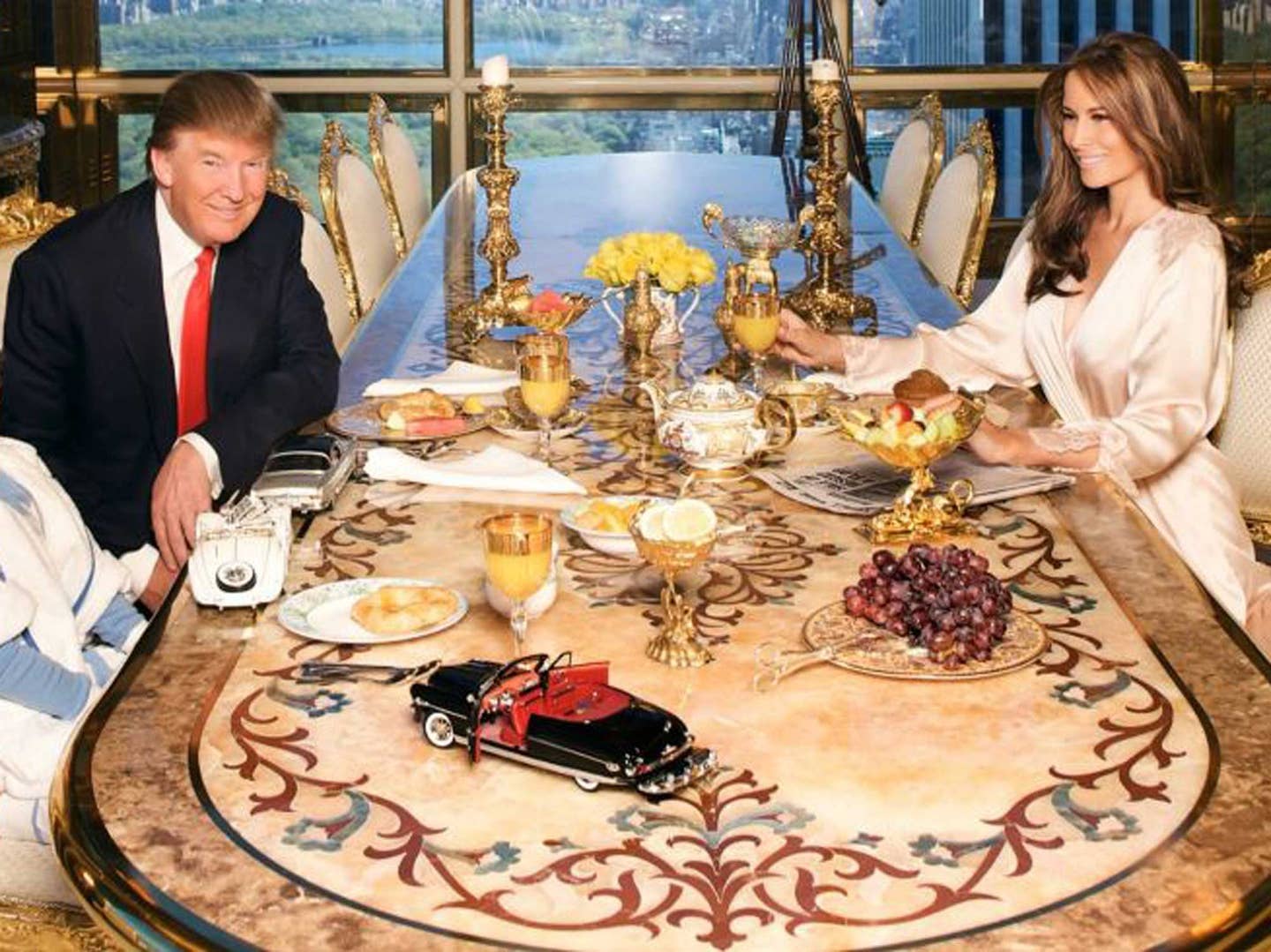 Culture
Trump's First Budget Proposal Would Cut Funding for Meals on Wheels
The organization feeds over two million American seniors, a vital service when one in six struggle to put food on the table
Today President Trump presented his first budget request, which if approved will cut off funding for a sweeping array of agencies and programs, ranging from arts and public broadcasting to the Environmental Protection Agency. Also on the chopping block? The $3 billion Community Development Block Grant (CDBG) that funds Meals on Wheels, the meal delivery program that has served American seniors since 1954, delivering fresh food to, at present, 2.4 million that often deal with major mobility limitations.
Only three percent of the Meals on Wheels' national office budget comes from government grants. But cutting funding for the CDBG would have major ramifications for the the organization's 5,000 local agencies, which receive additional allocations of funding from their respective states via the block grant, and actually provide the meals and delivery services for the millions of senior citizens. In some cases, cutting federal funding would severely cripple local Meals on Wheels operations.
The reason for the cut? Trump's budget director Mick Mulvaney today told reporters that Meals on Wheels and after-school programs don't "show results." But the Administration has offered no food-security offset options to help feed seniors, which is troubling news considering one in six senior citizens already struggle to put food on the table, and that home visits, as an added benefit, have helped decrease the rate of falls in home, which the organization says saves $34 billion in related healthcare costs annually.
Meals on Wheels had already been facing difficulties prior to the budget announcement. Speaking to CNN, spokeswoman Jenny Bertolette said that "programs across the country are already serving 23 million fewer meals than they did in 2005, and there are waiting lists to join Meals on Wheels."
It's plain inaccurate and irresponsible to say that this budget cut would completely eviscerate Meals on Wheels. But the move is a surefire statement about where the priorities of this Administration lies, and it's not making sure our elderly and impoverished stay fed.