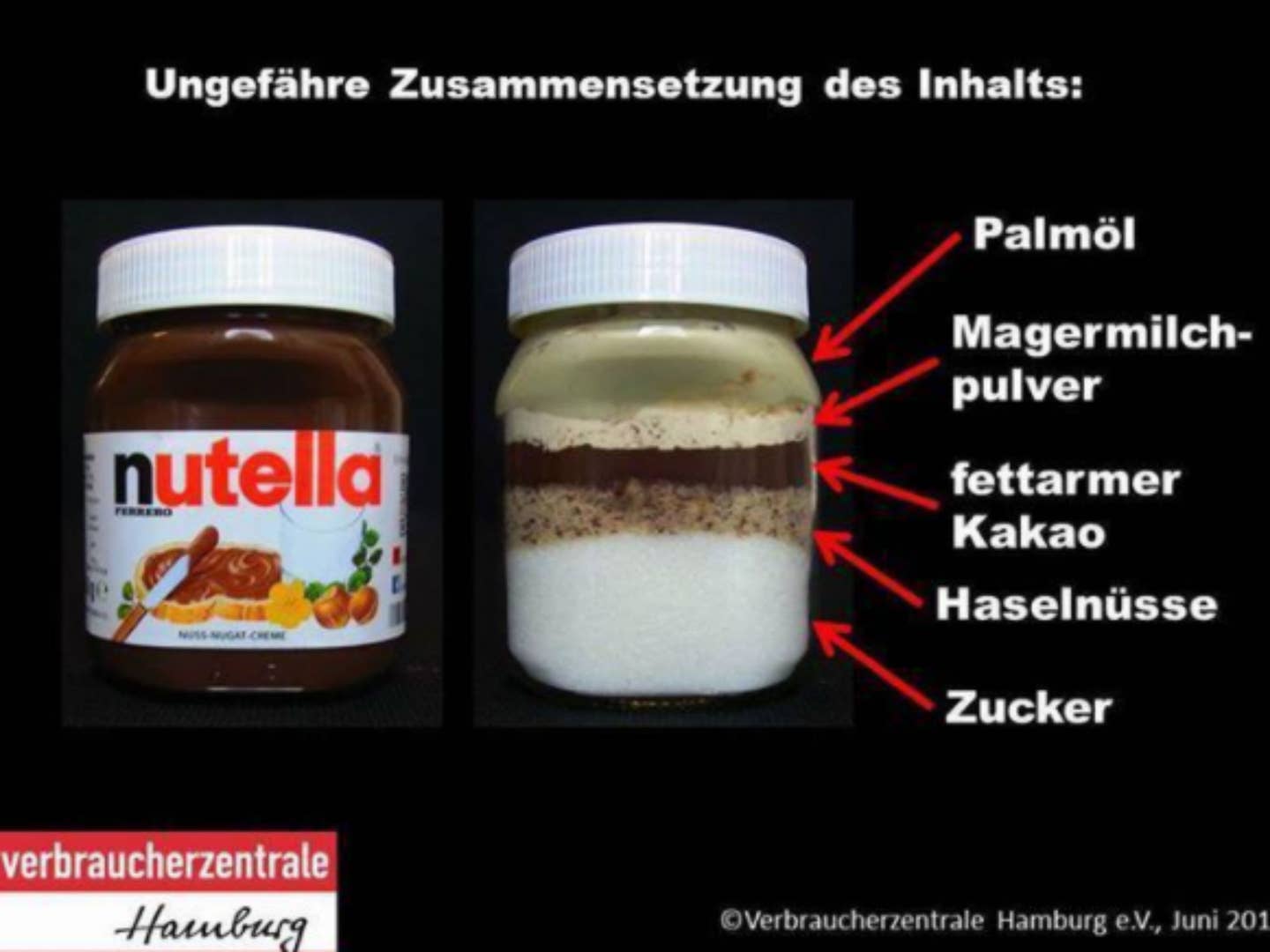 Culture
These German Graphics Show What Really Goes Into Your Favorite Food Products
Spoiler—it's mostly sugar
These startling images of everyday items such as Slim-Fast, Nutella, and yogurt bars shed light on the average consumer's inability to visualize ingredients in terms of grams—exactly what big food companies use to market these high-sugar products.
Unfortunately, it doesn't seem as though corporations will be picking up the Verbraucherzentrale Hamburg advertising model anytime soon. However, companies will have to begin more clearly labeling the ingredients in their products. Just last year, the Obama White House and the Food and Drug Administration announced plans for a modernized Nutrition Facts panel. The panel, which has been relatively unaltered during its two-decade existence, is set to reflect the country's push towards healthy, organic eating by better informing consumers about the ingredients in their favorite foods. According to the Obama White House archives, the new panel will include several new features, such as a more prominent added sugar column, updated serving size requirements, and an abbreviated footnote better explaining percent Daily Value.
Hopefully, this new labeling system will help consumers make more informed choices when buying food—and maybe even force big food companies to start cutting down on unhealthy ingredients.