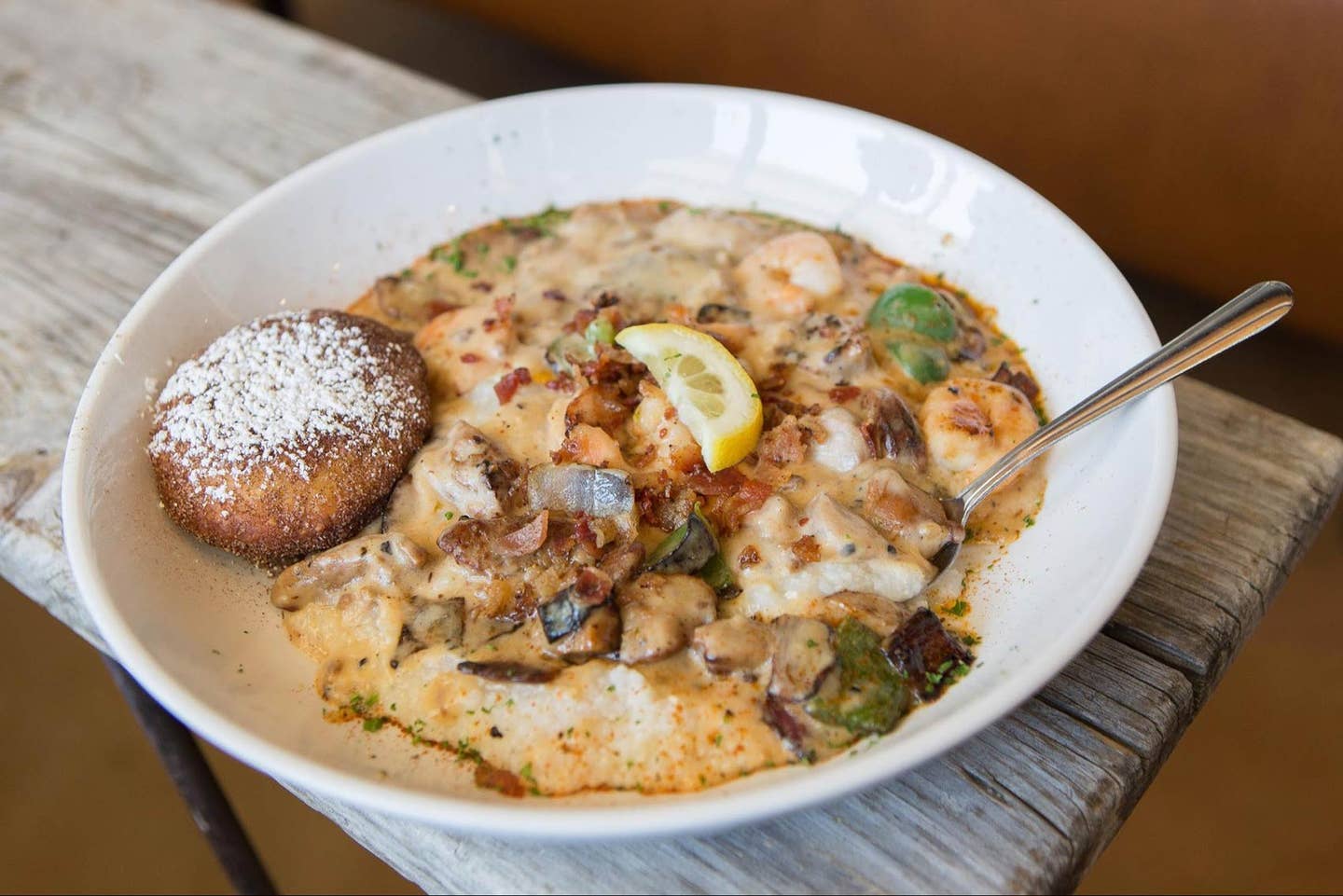 Travel
6 Cozy, Delicious Dishes to Savor in Virginia Beach This Fall
These comforting bites are reason enough to make the trip
PRESENTED BY
As the calendar turns to fall, Virginia Beach comes alive with autumn colors and outdoor festivals, making this beach city an ideal getaway destination well past Labor Day. Another draw? The truly great fall dishes you can find all over town. The city's culinary depth and breadth makes planning your meals an easy and delicious endeavor.
With a bounty of fresh seafood from the Atlantic Ocean and Chesapeake Bay, and all kinds of pristine produce from local growers, Virginia Beach offers a dining scene that is pushing boundaries, yet delivering the comforts of old-fashioned home cooking. Here are six dishes to tuck into on your trip.
The shrimp and grits at Bay Local is so good—and in demand—that it's served at both brunch and dinner. Aptly named Just Right Shrimp and Grits, the bowl is loaded with cheesy stone-ground grits, succulent shrimp, sautéed onions and peppers, applewood bacon, and smoky sausage. The best part? You can enjoy the dish—and the restaurant's chill vibe and shabby-chic décor—at two different locations.
This hidden gem in an unassuming strip mall has been serving up Caribbean classics for more than 20 years. Head over for a glorious taste of the islands, including the restaurant's signature oxtail. Chef Randy Nurse uses an abundance of spices and loads of care to coax flavor out of the underrated cut and get that silky, tender texture.
The award-winning chefs at fine-dining staple Terrapin are adamant about supporting sustainable organic farms, including nearby New Earth Farms, which supply the mustard greens in this rich, umami-packed pasta dish. The earthy flavors of the mushrooms work in concert with the peppery, piquant greens greens for a wonderfully hearty meal.
Located just a couple of blocks from the beach, The Atlantic celebrates seafood in all its forms, placing a special emphasis on working with local and regional fishermen, crabbers, and oystermen. The restaurant's next-level mac and cheese blankets delicate trofie pasta and generous chunks of lobster with gooey melted white cheddar cheese and golden bread crumbs.
You'll often find a line out the door at this local favorite, which serves up tasty tacos with all the classic fillings, including shrimp, steak, and chicken. But if you're in the mood for something different, try this oceanside taqueria's unique take on surf and turf: fresh tuna is seasoned with black pepper, lime, and cumin, then grilled and layered with a homemade habanero sauce, lettuce, chunky pico de gallo and mushrooms in flour tortillas.
Nothing is better than a hearty soup on a brisk fall day. This flavor-packed version at the beloved neighborhood restaurant Stockpot in the ViBe Creative District teams a rich stock and tender chicken with soba noodles and kimchi. We won't fault you for ordering a second bowl.