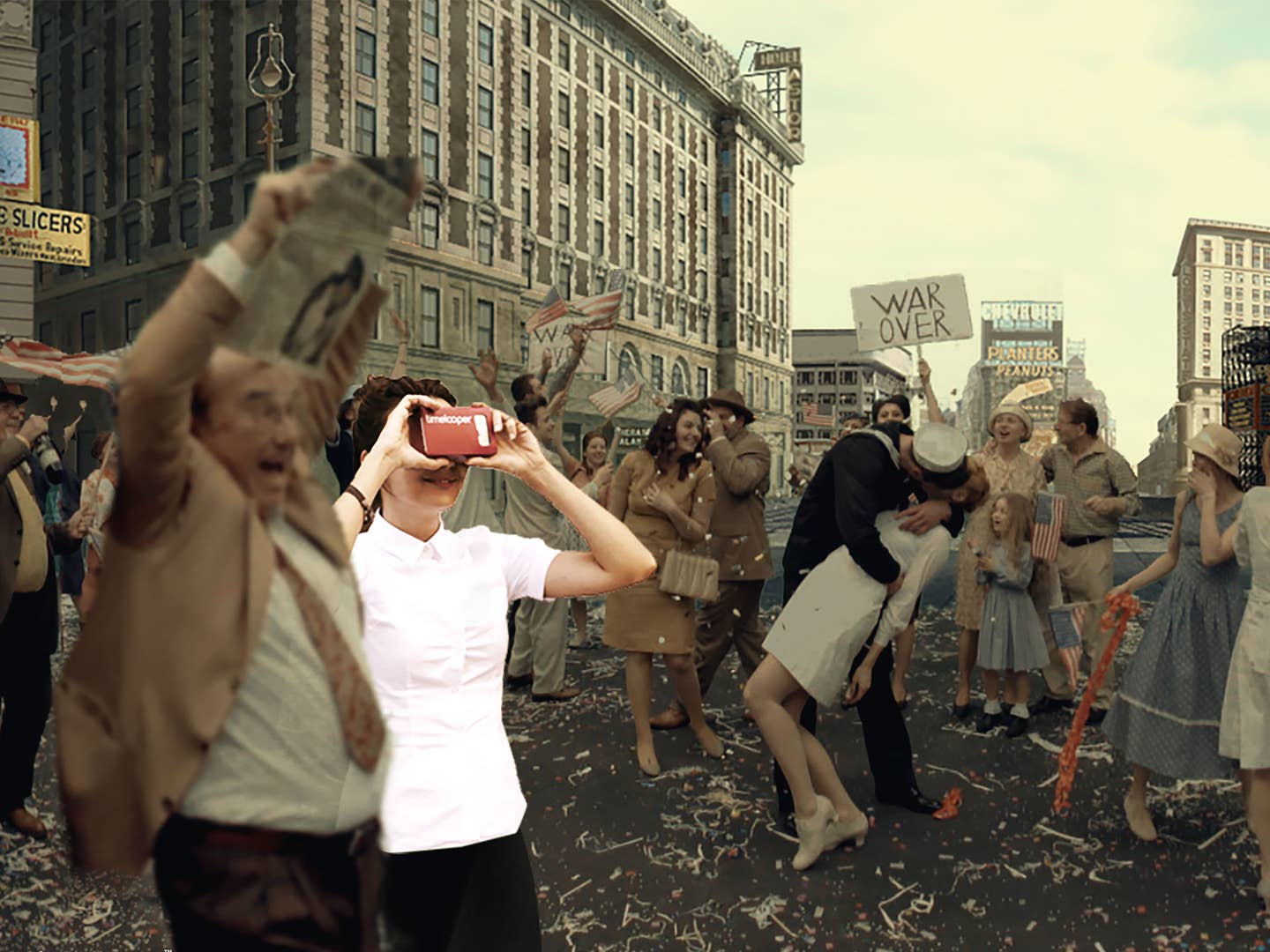 Travel
Why Virtual Reality is the New Frontier of Travel
From planning the vacation to visiting landmarks back in time, here's how VR is changing the way we explore the world
Remember in 2007 when you first discovered Google Street View and started dropping the little yellow man into random faraway lands just to see what they looked like? (Or was that just me?). Fast forward a decade and virtual reality is having nothing short of a banner year: Facebook newly-acquired Oculus VR took home an Emmy Award for an animated short, the National Park Service released a VR tour of Yosemite narrated by President Obama, and courtrooms are using VR in courtrooms to bring crime scenes directly to jurors.
But outside of gaming, the industry that's been most keen to capitalize on virtual reality is travel and tourism. From hotels to airlines and travel agencies, these brands are tapping into that natural Google-Street-View–esque curiosity, using virtual reality to show consumers exactly what they might get out of their journey before they even book the flight.
Watch: A 360 Helicopter Flight
Last week, Australia's Qantas Airways—the first airline to offer in-flight VR entertainment via Samsung Gear headsets—released the new Qantas VR app allowing customers to explore some of the continent's scenic views. According to a press release, the free app can be used in a split-screen mode for those who have a headset or Google Cardboard, or in 2D for those viewing on a smartphone (it's important to note that much of what is billed as VR isn't true immersive VR, but a translation of the VR experience for 2D use). Some of the videos featured include a stunning helicopter flight over the Uluru sandstone monolith, a sunset river cruise at Yellow Water Billabong, and a climb up the Sydney Harbour Bridge.
Though Qantas is leading the pack in the airline sector, it's hardly the only company in the travel ecosystem to create original VR content for commercial use. Last year, UK-based travel group Thomas Cook Group partnered with virtual reality production studio Visualise to launch a splashy, celebrity-studded "try before you fly" campaign that transported viewers to a helicopter tour around Manhattan, a hike up the Egyptian pyramids, and a walk on Singapore's OCBC Skyway. From a business perspective, consumers responded well—according to Visualise, the first three months of the campaign "generated flights and hotel bookings totalling £12k in the UK and Germany" and realized a "40% return on investment."
On the more user-oriented side, the YouVisit mobile app allows the average consumer to create, share, and watch virtual reality "experiences" that range from the front row of Mercedes Benz Fashion Week to the nighttime streets of Vietnam and the steps of Machu Picchu. Videos are broken down in categories like travel, hospitality, and restaurants (those are all in New York City at the moment, but you can pretend you're having brunch at Sarabeth's or dinner at Empellon Taqueria). For those without the VR set-up, the videos are offered in a 360-degree theater view.
Beyond inspiring new travel, VR is being used to enhance it in real-time. That's the proposition put forth by Timelooper, which offers visitors to major landmarks a chance to experience that same locale at its critical moment in history. Timelooper's Andrew Feinberg explains, "When you visit a historical site, there's an abundance of resources to understand facts and figures—when it was constructed, how it was made, how people lived there at the time—but the thing that's missing is a way to emotionally and immersively connect connect with these places." That means seeing the VJ Day Kiss while standing in Times Square, or the medieval civilization that once stood at the site of today's Tower of London.
Whether you've got all the latest VR gear or think it's a huge waste of time, there's no denying that the industry is rapidly growing and innovating. And for all the skeptics thinking, "Why would I virtually visit somewhere when I could just go to in person," maybe you'll be convinced with a destination that you really can't visit in real life: here's a VR trip to Mars that would be perfect for you.