Meet the Winners of the 2019 SAVEUR Blog Awards
here are your winners for the 10th annual SAVEUR Blog Awards.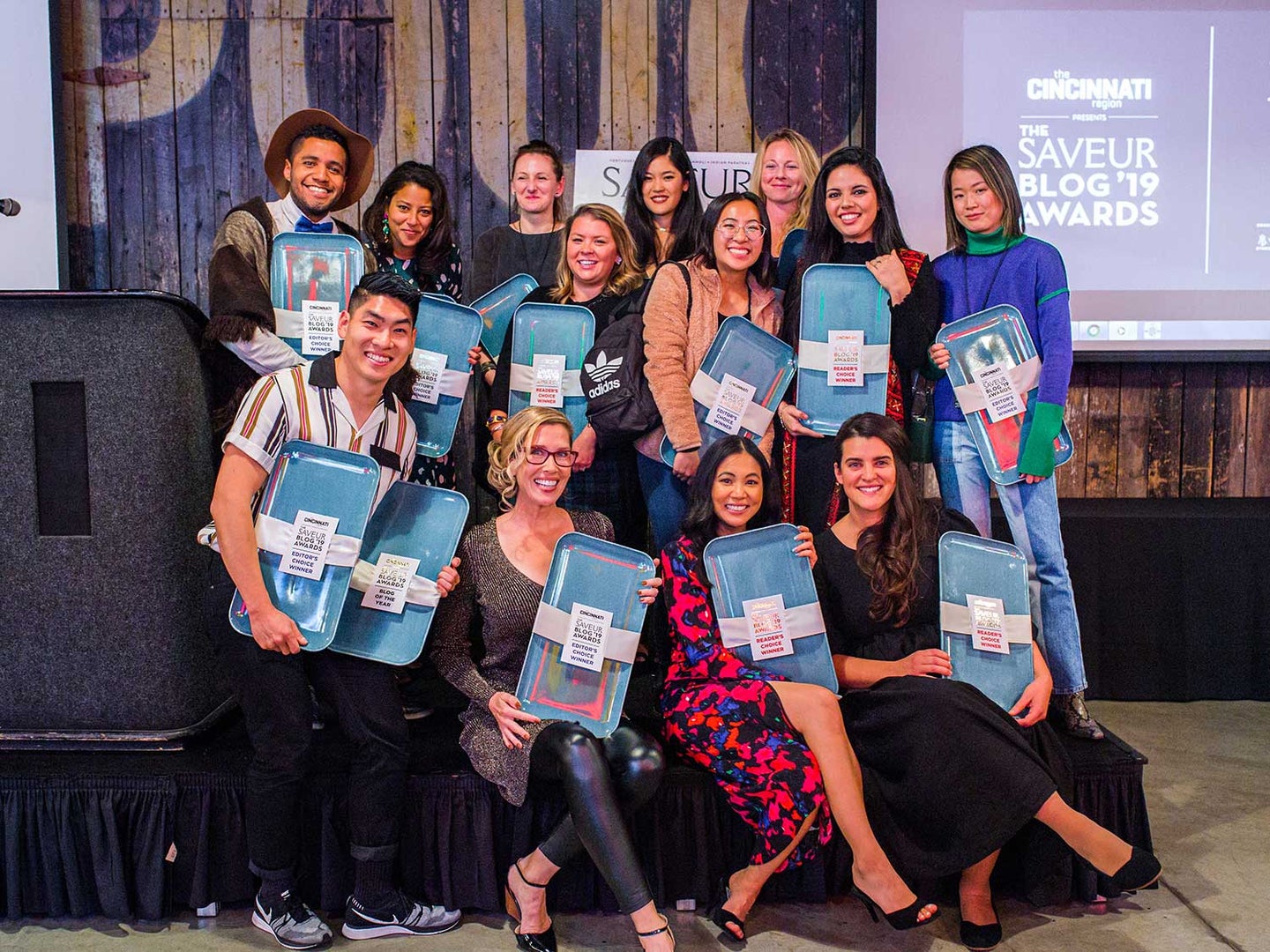 The SAVEUR readers and editors have spoken: after more than 16,000 nominations and more than 86,000 votes, here are your winners for the 10th annual SAVEUR Blog Awards. Finalists flew in from all over the country, and from as far as India, Belgium, and Denmark, to spend three days in Cincinnati, OH with the SAVEUR team talking shop, styling and shooting the most beautiful food, and exploring the city before convening at the historic American Sign Museum to learn who'd bring home the gold. As always, we're so happy to honor the people who inspire our cooking, baking, and martini-shaking—read up on the winners and finalists below.
Blog of the Decade
David Lebovitz started his website in 1999. A lot has changed in the 20 years since, but he's still our (and more or less everyone else's) go-to when it comes to all things eating in Paris. He's also a prolific cookbook author, cooking teacher, dessert maker, and ice cream guru. As far as we're concerned, there couldn't be a better person to honor for Blog of the Decade.
Blog of the Year
Little Fat Boy is the rare blog that has style, soul, and substance. An homage of sorts to founder Frankie Gaw's Taiwanese grandmother, the blog is a beautiful expression of her homestyle cooking—and his take on her dishes. Gaw's experience as a product designer shines through—in the eye-catching, expertly composed visuals on every corner of his blog, YouTube channel, and social media. But most importantly, reading and watching Little Fat Boy transports you to his grandmother's kitchen and inspires you to recreate whatever Gaw is cooking, from dumplings to hand-cut noodles.
Most Groundbreaking Voice
Editors' Choice
Readers' Choice
Finalists:  
Food Culture
Editors' Choice
Readers' Choice
Finalists:  
Culinary Travel
Editors' Choice and Readers' Choice
Finalists:  
Weeknight Dinners
Editors' Choice
Readers' Choice
Finalists:  
Baking & Sweets
Editors' Choice
Readers' Choice
Finalists:  
Special Interest
Editors' Choice
Readers' Choice
Finalists:  
Entertaining
Editors' Choice
Readers' Choice
Finalists:  
Food Instagram
Editors' Choice
Readers' Choice
Finalists:  
Drinks Instagram
Editors' and Readers' Choice
Finalists:  
Photography
Editors' Choice
Readers' Choice
Finalists:  
Food Videos
Editors' Choice
Readers' Choice
Finalists: