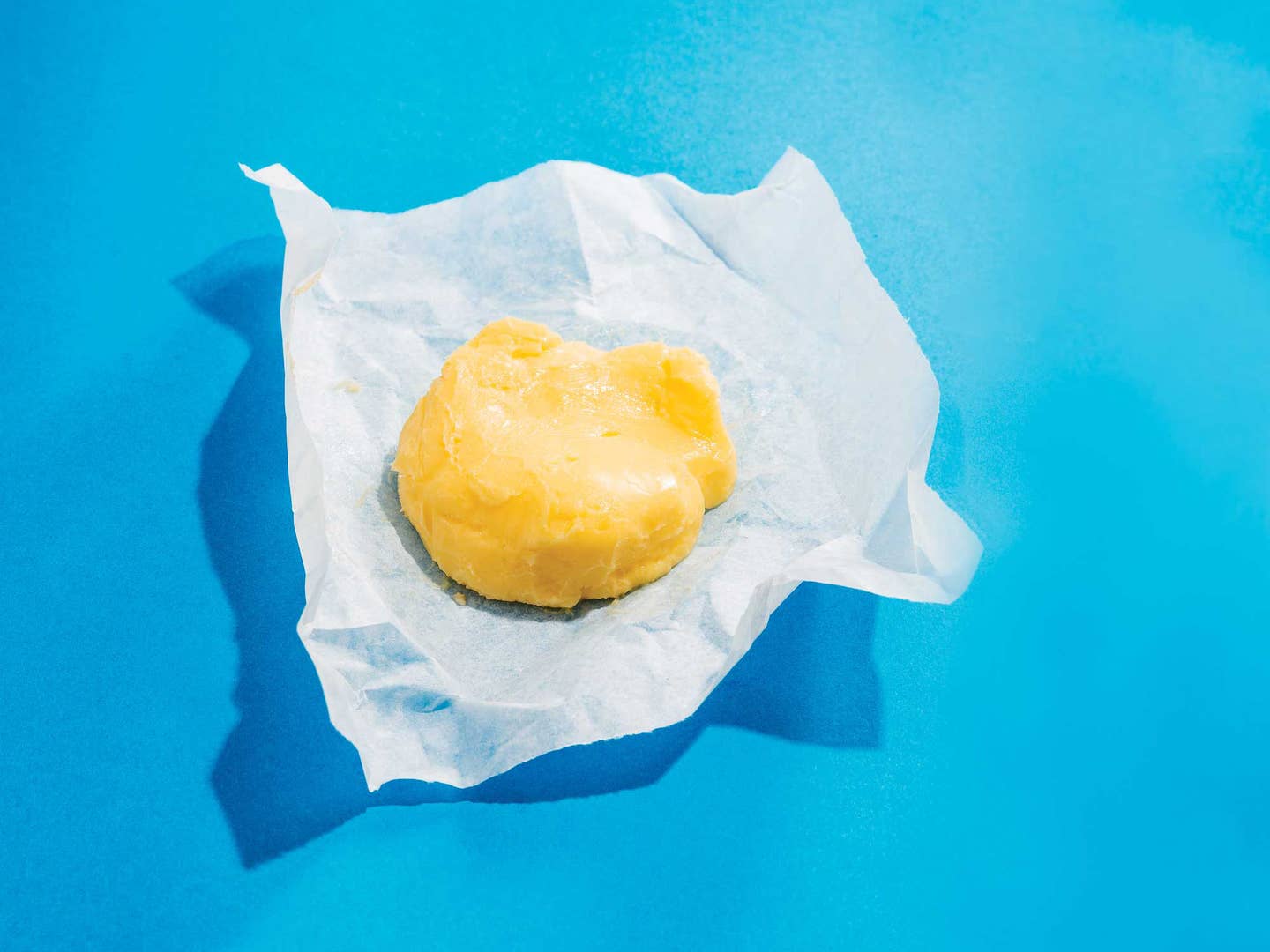 Culture
People Are Smuggling Banned Butter into Wisconsin, Thanks to 60-Year-Old Regulations That Are Now Causing Lawsuits
I can't believe it's not legal
Wisconsin calls itself "America's Dairyland," but perhaps it should reconsider that name. The state's regulations on butter production and grading are forcing small creameries out of business, resulting in three butter-related lawsuits so far this year, according to a report recently published in The Daily Beast.
The article highlights three lawsuits in particular. The first is Jean Smith, a "modern bootlegger" and apparent dairy vigilante who smuggles Kerrygold butter. It's imported from Ireland, and it doesn't taste like what you find in most dairy coolers in Wisconsin. The grass that grows there is different because of the "winds, rain and warming influence" that the Gulf Stream provides, and according to Kerrygold, this leads to happy cows that yield exceptional "silky and creamy" butter that glows "a healthy, golden yellow." Smith can get this butter in Nebraska, so when she goes there to visit her family, she stocks up.
According to a civil lawsuit Smith filed in a Wisconsin state court last month, "Ms. Smith brings back as much Kerrygold butter with her when she visits family in Nebraska...She keeps large amounts of the butter in her home refrigerator in the hopes that she will have enough to last her until her next out-state trip."
She has to resort to such measures because the golden dairy delicacy isn't graded by Wisconsin regulators or the USDA, which makes it illegal in the state. The Daily Beast explains, "[Wisconsin] is the only one in the U.S. to declare it 'unlawful to sell, offer or expose for sale, or have in possession with intent to sell, any butter at retail unless it has been graded.'"
Minerva, a small ungraded craft butter company, has also filed a federal lawsuit, stating that "its butter is getting cut out of the Wisconsin market over an outdated technicality."
This technicality is the same that makes Kerrygold illegal: a 1953 law that hadn't been thoroughly enforced until recently, possibly because the grading process can be tough on those manufacturing butter. The Daily Beast cites several passages from the Wisconsin state website on the regulations on butter characteristics including the butter's spreadability, attractiveness, body (which determines how crumbly or plastic it is), even color, and its performance in 18 different flavor categories (from acidic to musty).
Ultimately, a 1953 flyer from the Wisconsin Farm Bureau Federation explains that "'highly pleasing' butter that has 'desirable flavor' earns Grade AA, or a 93 score...Just a few points down at 89, butter is Grade C if it 'has defects in body, color and salt.' Anything below C, 'is so poor in quality that there is no excuse for its production in Wisconsin.'"
But the Daily Beast reports that Kerrygold might be too high in quality for the Wisconsin grading system, making it illegal.
Customers in Wisconsin have even asked Woodman's Markets to sell Kerrygold despite the law, but the Market's president, Clint Woodman, said no. Instead, he started airing complaints to the DATCP and helped them to enforce the law.
In her lawsuit, Smith calls the law "anticompetitive, arbitrary, and irrational government regulation," which is creating a sort of "butter black market." The Daily Beast writes that this means "dairy lovers must act like outlaws and are forced to pay premium prices."
The Kerrygold debacle only gets more complicated. They decided to try to get their butter certified in the state, partnering with Sheboygan's Weyauwega cheese to get the butter graded. But this didn't go as planned. As the Daily Beast points out, "Kerrygold's parent company Ornua said in a federal lawsuit filed this month against Weyauwega's affiliate Old World Creamery that it had shipped 40,000 pounds of Kerrygold to Old World. Then, the lawsuit claims, Old World turned around and partnered with another Irish producer, Waterford Butter, to package their butter and sell it as Kerrygold knockoffs in Wisconsin." And the knockoff packaging bears a disturbing resemblance to the original.
A federal judge issued a temporary restraining order against Old World Creamery so that it would stop selling Irishgold branded butter at Woodman's, but Old World Creamery argued that it "would have to pay its retailers to remove Irishgold butter from store shelves and this cost could be approximately $20,000." Milwaukee Business News reports that the judge decided that the butter could be donated, not sold.
Minerva has also struggled under this rule. It is a small dairy staple in the state, but it received warnings from the DATCP. They then got a formal warning letter based on an "anonymous complaint," and eventually got a request for an investigation into the company for failing to "bear a Wisconsin or USDA grade label." Minerva then sued.
While the DATCP and attorney general's office did not comment to the Daily Beast on "pending litigation," a spokesperson did say "there is some indication of legislative interest in addressing this issue."
As Minerva tries to reverse this ban, it's using its status as America's oldest family-owned dairy to prove false the assumption that graded butter is better than ungraded. "The butter has to meet the quality standards of commodity butter and that's a problem for us because we are not commodity butter," Adam Mueller, Minerva's company president, said. "We are an artisanal butter that has a higher butterfat, different salt, different types of texture, different types of flavor profiles." The lawsuit adds that this ban threatens the business "with fines and jail time if they were to continue to sell butter in Wisconsin without first obtaining a Wisconsin or United States grade."