Check Out Our April/May Issue Release Playlist
From Shibuya indie-pop to Irish folk, here are the sounds of our latest globe-trotting issue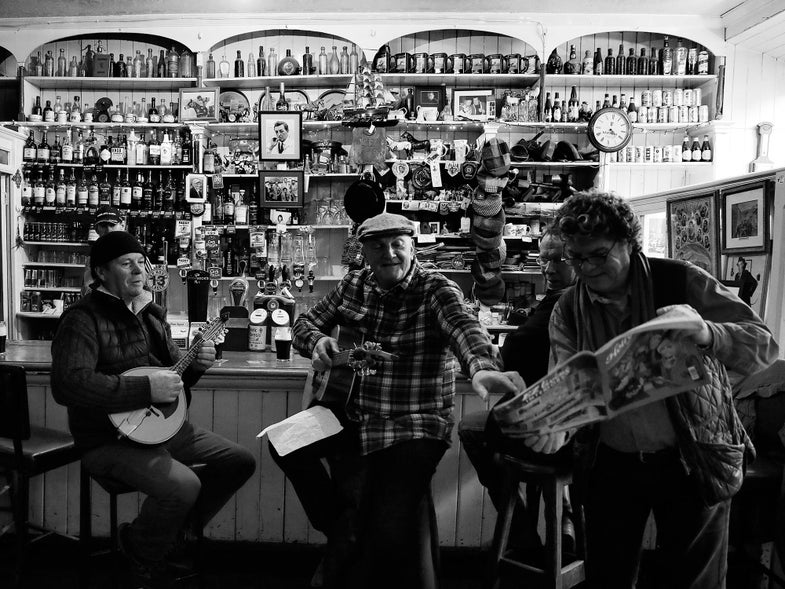 For every evocative dish that moves us and touches our soul, there's an equally suggestive melody to transport us to a place and time beyond our own. As we search for new flavors in unlikely places, we aim to not only satisfy our elemental need eat and drink, but also connect with and celebrate the cultures we encounter—and that includes music.
For our April/May 2017 issue, we sent our pleasure-seeking writers to all corners of the world: roving correspondent Adam Gollner sings praises for the beautiful city of Florence, Italy, Alex Halberstadt raises a glass to Tokyo's wine-bar culture, and photographer duo Dylan + Jeni capture a feast of lamb 330 miles west of Ulaanbaatar, Mongolia. And let's not forget about our own photo editor Michelle Heimerman's glorious exploration of Dingle, the population: 2,000 culinary Mecca of Ireland.
To help take you on these jet-setting adventures, deputy editor Andrew Richdale and I compiled a similarly international playlist of both chart toppers and lesser-known favorites that complements the destinations we've featured. From Japan, enjoy the sounds of Kanagawa's six-piece rock band Suchmos as well as Shibuya-kei indie outfit Asobi Seksu while reading about Japanese wine. For your Italian-listening enjoyment, we've featured the likes of Roman rapper Coez and teen heartthrob Michele Bravi to soundtrack your Florentine sandwich snacking. On the Irish front, throw back to an earlier time with folk favorites The Cranberries and U2, or groove along to English chart-topper Ed Sheeran's nod to a Guinness-and-Jameson–swilling Connacht town in "Galway Girl." Give our playlist a listen as you peruse the issue and cook the recipes that have taken us across the globe and back.