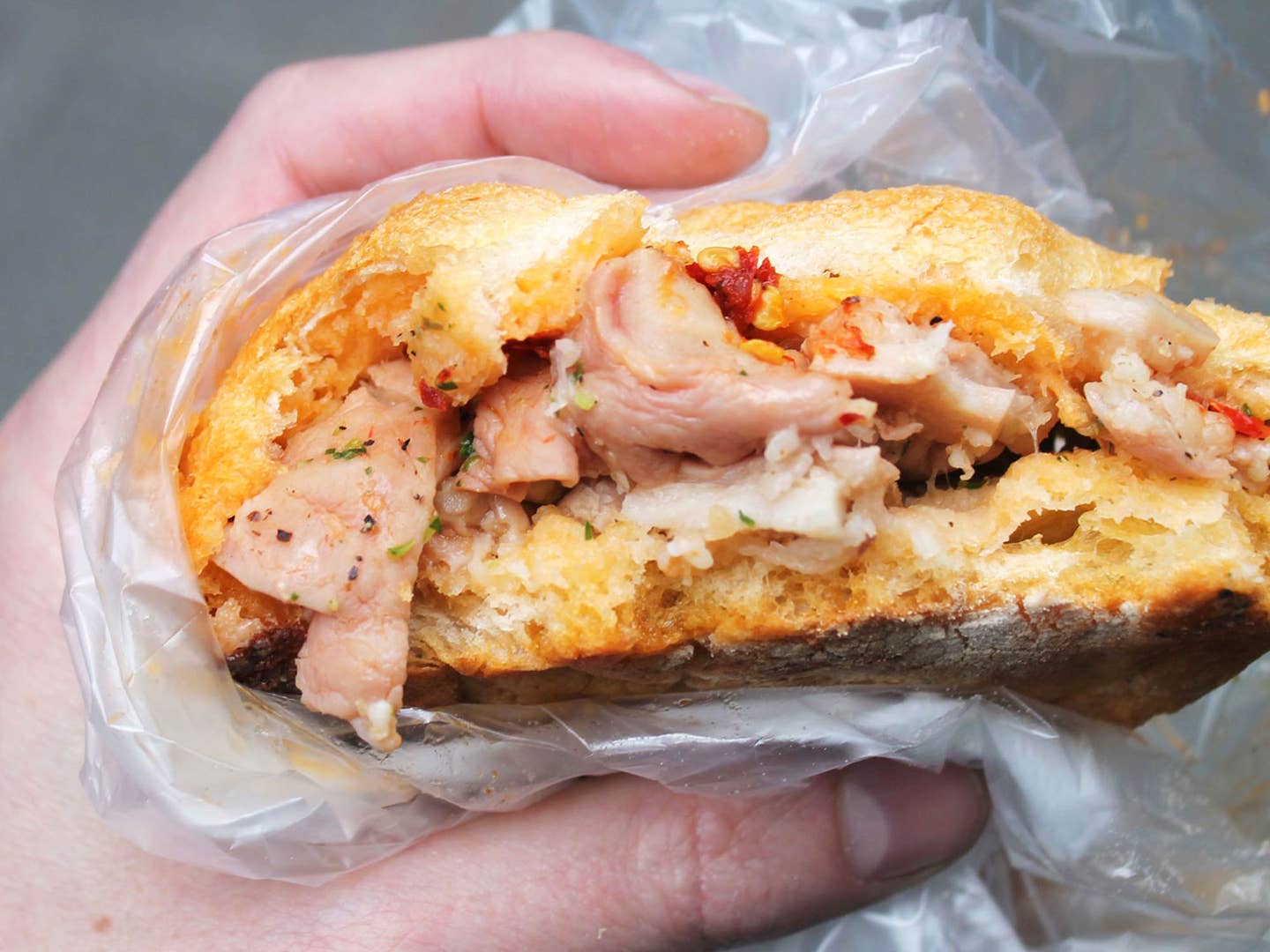 Recipes
What to Cook This Weekend: New Flavors in Unlikely Places
Lampredotto—that squishy, drippy, un-Instagrammable mess of a bun native to Florance, Italy—is an ugly sandwich in a beautiful city.
In "Tripe and Truffles", our roving correspondent and fearless boungustaio (he who appreciates the pleasures of food) Adam Gollner rates the lowly lampredotto among the glittering highlights in the City of Lilies.
Having eaten a few there myself, I'd have to agree. I'm not saying you should go to Florence only for the sandwiches. There's gelato, too. "Do you see the world food first?" SAVEUR cofounder Dorothy Kalins asked in her editor's note in the first issue of this magazine 23 years ago. The answer, then as now, is: Yes, we do. Of course, it's not only about the food. There's wine, too.
The point is there's much to be said for getting out of town and seeking new flavors in unlikely places. That's what motivated Michael Ruhlman to follow a friend's advice and take the long winding drive to seaside town in Ireland with a surprisingly robust food scene in "The People You Meet in Dingle". It's what Alex Halberstadt goes looking for in the wine bars of Tokyo and why Dylan + Jeni set off to the flatlands of Mongolia.
As the weather turns warmer and the days get a little longer, we're feeling the urge to follow the lead of our writers and photographers and hit the road in search of new experiences. Despite everyone's best efforts to map and contain it, the world's still big and full of surprises. So let's get traveling. There are a lot of good sandwiches out there.
An eclectic community of chefs, poets, publicans, artists, and ice cream makers have turned a once sleepy seaside village into an unlikely food destination