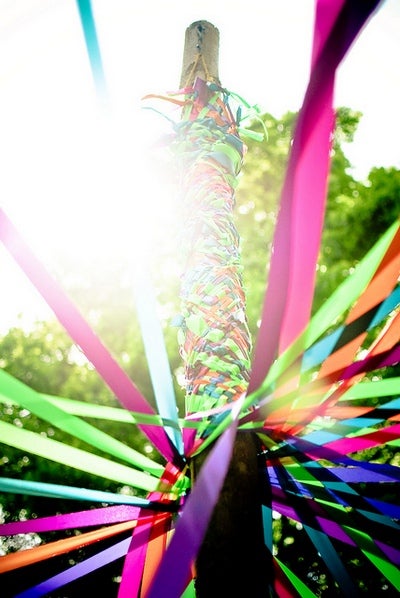 The solstice today marks the longest day of the year in the northern hemisphere, and first day of summer. Happy Summertime! Here in the U.S. we mostly know about Midsummer's Eve, a holiday that takes place on the summer solstice, in the context of Shakespeare's fairy-filled comic play. But in most of Europe, and especially in Scandinavia, the peak of daylight and beginning of the summer harvest is cause for a great deal of celebration. In Sweden, on the Friday closest to the summer solstice, the Midsummer festivities, with roots in pagan fertility rituals, have revelers singing folk songs and dancing around a pole festooned with flowers. Towns in southern European countries like France, Italy, and Spain honor the feast of St. John the Baptist, a Christian version of the same holiday, with spectacular bonfires and fireworks.
Though the type of revelry varies from country to country, the festivals all pay tribute to the season's bounty. New potatoes, strawberries, and smoked fish show up in Scandinavian Midsummer feasts; elsewhere, you'll find schnaps distilled from summer fruit. Because of their symbolic significance in Christianity, and the upcoming late-summer grain and grape harvests, freshly baked bread and wine play a big role in the holiday's culinary traditions throughout Europe.
For a festival near you, check out this list of Swedish Midsummer celebrations.
Plus:
Aquavit: Sweden's Water of Life »