Tunnock's Caramel Wafer Biscuits
In this year's SAVEUR 100, we take stock of our favorite things: recipes, people, places. We consider every last one a new classic.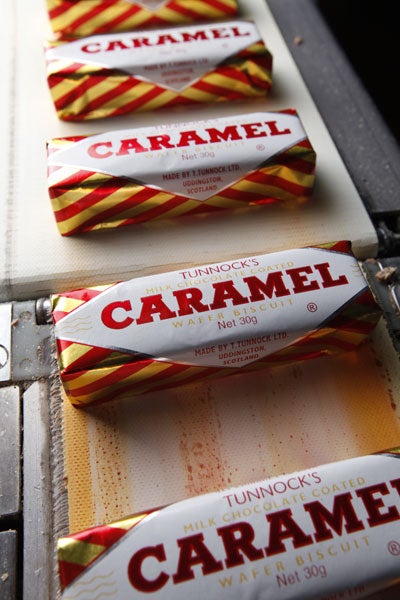 Scotland loves its Tunnock's biscuits, and so do we. The same family has been producing this line of foil-wrapped sweets in a factory in the town of Uddingston, outside Glasgow, since 1890; our favorites are the Caramel Wafer Biscuits, which come in dark and milk chocolate versions. Beneath the chocolate coating, thin layers of airy wafer alternate with scant caramel filling, for a restrained balance of sweetness and crunch.