Easter Loaves from around the World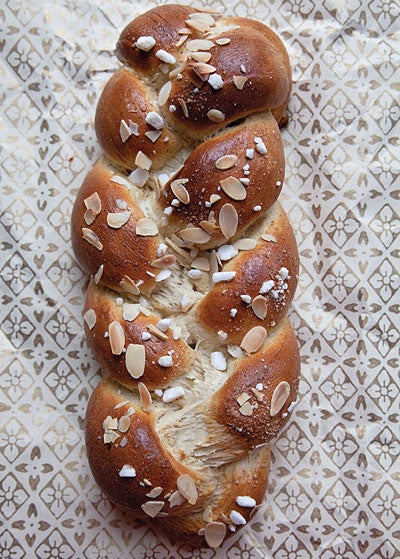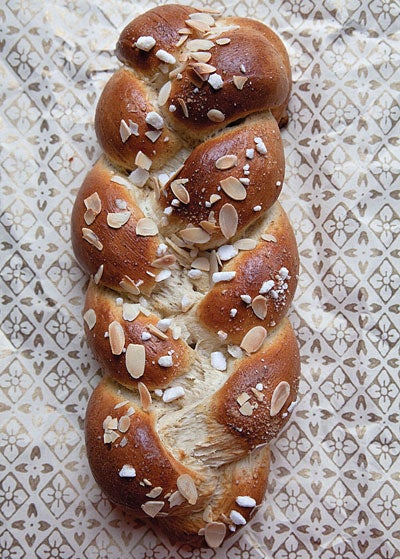 As Easter Sunday approaches, bakers throughout the Christian world make eggy, brightly decorated breads to grace their Easter breakfast and dinner tables in celebration of the end of Lent. Here are eight of our favorite loaves, and the traditions behind them: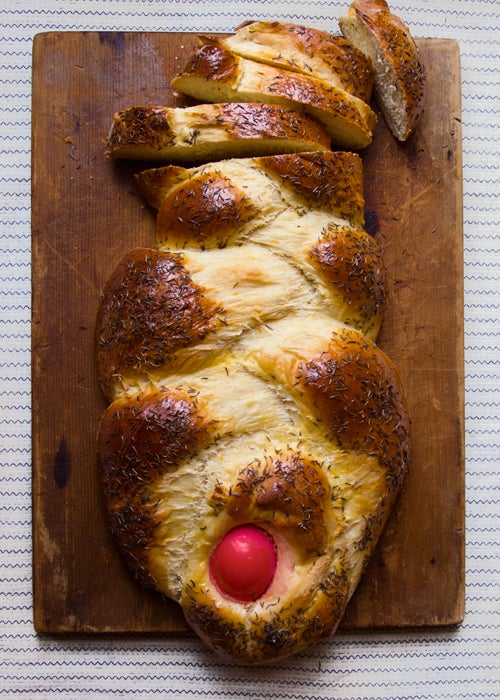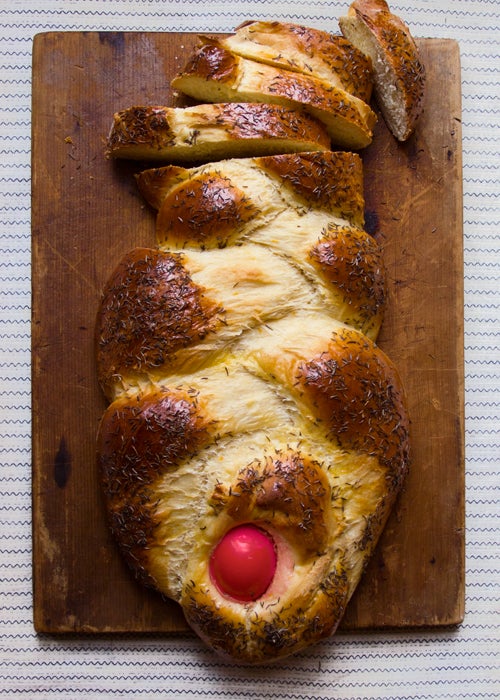 Tsoureki, a braided easter bread that is probably Byzantine in origin, gets its spicy kick from makhlepi, an essence made from the pits of wild cherries, and black cumin seeds. Red-dyed hard boiled eggs that symbolize the blood of Christ are usually tucked into the bread's folds. Get the recipe for Greek Easter Bread (Tsouréki) »
Russian Kulich
Russian bakers decorate the dome-shaped tops of their kulich, a golden-brown, yeasty Easter bread, with an egg wash or white glaze, chopped almonds, brightly colored sugar, currants, and candied orange peel.
Italian Gubana
In the Friuli region of Italy, the practice of preparing Gubana, a strudel-like Easter bread filled with walnuts, pine nuts, raisins, and cocoa, dates back to the 16th century.
Colomba Pasquale, an Italian Easter bread flavored with amaretto and decorated with candied almonds, is made of the same sweet dough as Christmas panettone. The bread's name, which means dove in Italian, comes from the traditional practice of molding the dough into the shape of a dove to symbolize peace. Get the recipe for Pandolce Alto »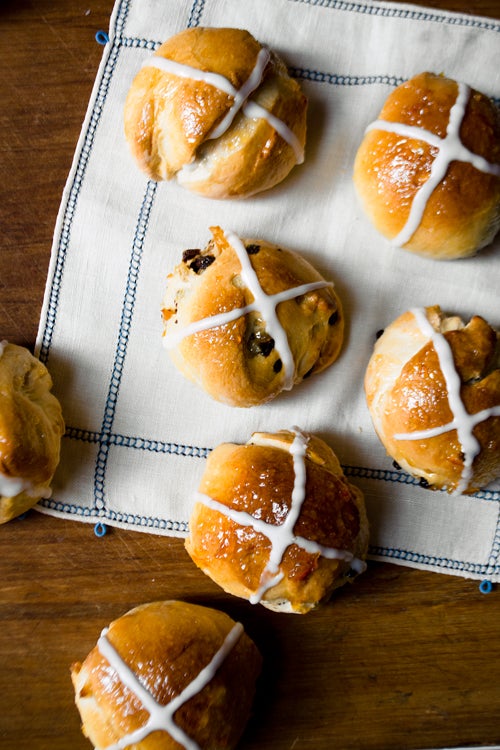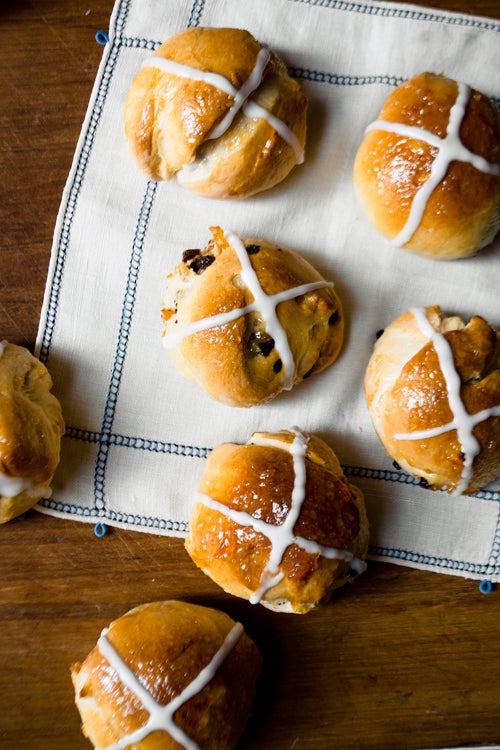 These sweet spiced buns, best when freshly hot out of the oven, are traditionally served on Easter, marked with a cross to symbolize Jesus's crucifixion.
French Pogne
This Easter delicacy from the Rhone-Alps region of France is perfumed with orange blossom water and molded into a full doughnut shape. Some bakers decorate the top with pink pralines, giving the bread a bright, festive hue.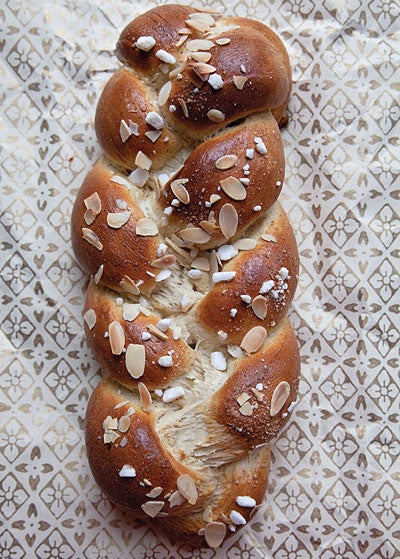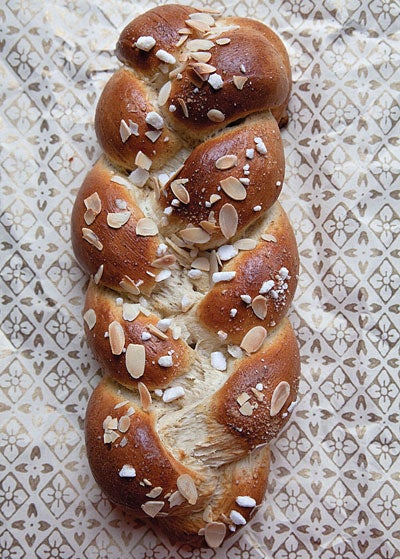 See Step-by-step instructions on braiding this cardamom-spiced bread, which is eaten with coffee or tea in Finland.
Armenian Choreg
Armenian cooks decorate Choreg, a braided, eggy Easter bread, with sesame or poppy seeds.