Best Breakfast in Town
A small cafe on the east side of LA serves Mexican home-style cooking of the highest order.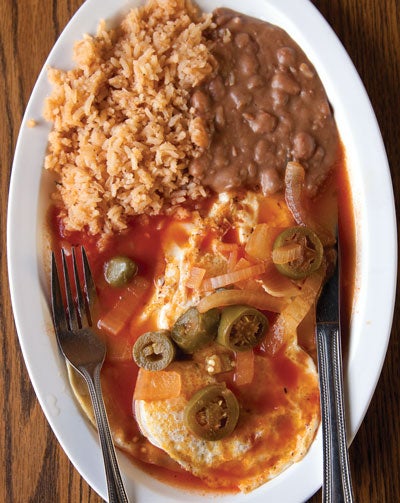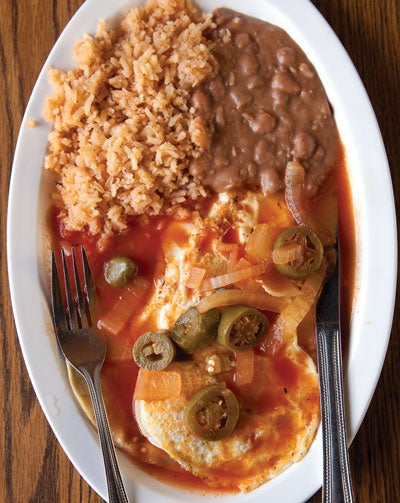 I first stumbled on La Abeja, a little Mexican cafe on Figueroa Street in the east-side neighborhood of Highland Park, in 1986, when I was 23; my best friend, Joyce, lived in nearby Mount Washington, and we started making an almost religious ritual out of meeting there Saturday mornings to go over in penitential detail all the silly, alcohol-fueled things we'd done the night before. Boy, did those breakfasts hit the spot: huevos rancheros (over-easy eggs drenched in oniony tomato sauce; see ** Huevos Ranceros**) served with fluffy Mexican rice and some of the best refried beans in the world; big, hot bowls of menudo studded with tender tripe and hominy; and endless cups of soul—satisfying, diner-variety coffee. La Abeja (or The Bee) serves Mexican home-style cooking of the highest order; not surprising considering that the place started its life as a corner store in 1969 with a kitchen in the back where the owners, Jose and Gloria Fonseca, would prepare meals for their family. Eventually, customers started asking whether they could get take-out versions of some of those foods, many of them made from recipes the family had brought from their native Mexico City. Before long the Fonsecas cleared out the aisles and shelves and set up tables and chairs (they kept the candy counter up front). When I visited La Abeja recently, I hadn't been back in over a decade. Except for the fact that the Fonsecas had passed away and their son Roy was now working the dining room, very little had changed. Neighborhood kids were stopping in for a pack of Bubble Yum; sleepy-eyed art students and guys from the auto body shop down the street filled the tables; and the platillo de huevos rancheros that I ordered was still the most fortifying breakfast around.