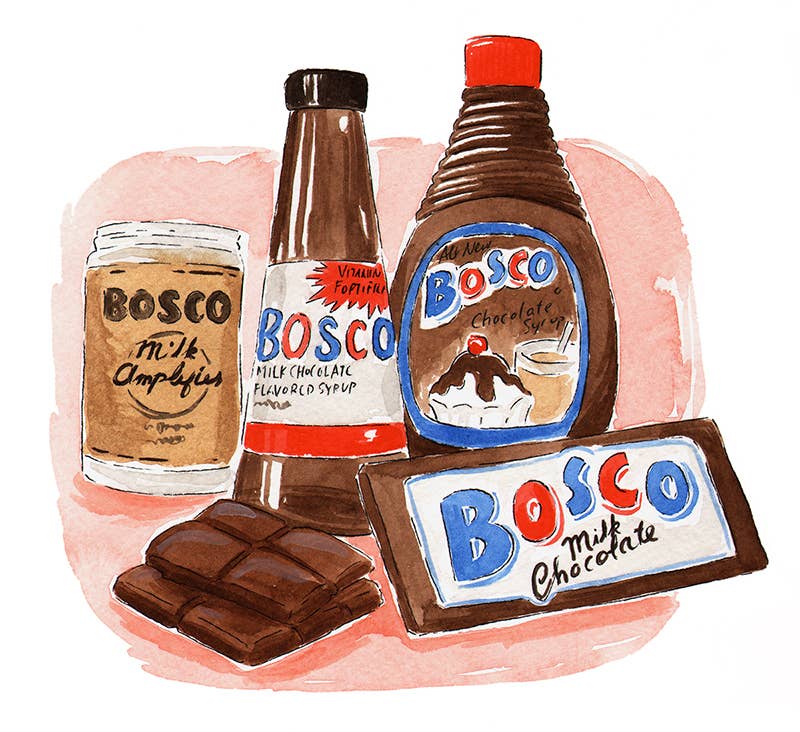 Travel
Candyland: A Historian Indulges in the Past at America's Biggest Sweets Show
At the annual Sweets and Snacks Expo, classic candies are making a comeback—and new treats are finding inspiration in the past
There are many benefits to becoming an expert in all things candy. I'm a bit of a nerd, so I get my kicks from researching candy history—interesting stuff, but sadly, you can't eat it. So I look forward to the annual Sweets and Snacks Expo, where I indulge in two sugar-saturated days of fieldwork—and it's all about the tasting.
SSE is the biggest candy trade show of the year, held each spring in the biggest convention center in North America, Chicago's cavernous McCormick Place. Over 600 companies were there this year, from industry giants to little mom-and-pop ventures, all there to show off new products and new flavors. These can range from delightful to hair-raising. Stand-outs pushing the flavor envelope this year included Wild Ophelia's Beef Jerky chocolate bar; Hammond's Pigs and Taters chocolate bar —with bacon and potato chips, Jelly Belly Tabasco-flavored beans, and Brach's Chili Fiesta beans. But I'm more interested in the history of candy. I like candies with a past—the ones that connect me to the innovators that got candy to where it is today. At SSE, I dedicated my two candy-besotted days seeking out producers who were mining the past for great candy ideas.
One of my first stops at the show was the booth for Goo Goo Cluster, which was set up like an old-fashioned country store with candy bars spilling out of cracker barrels—impossible to resist. Goo Goo is America's oldest combination candy bar, going back to 1912. It is the quintessential candy bar combination: peanuts, caramel, nougat, chocolate. For a long time, Goo Goo languished in obscurity, and was almost impossible to find beyond its home town of Nashville. Everything changed in 2011, when the Goo Goo operation became an independent brand, modernizing its manufacturing and seeking more national outlets. Since Goo Goo has no chance of competing with mainstream candy bars on mass distribution, they are going for quality and flat-out deliciousness on a smaller scale. The bars are fantastic: creamy smooth chocolate, fresh-tasting nougat, and huge peanuts bursting with peanut-y goodness—a Snickers gone to finishing school.
Bosco syrup, with its own story of brand revival, was also at the show. I remember swirling the chocolate flavored syrup into a glass of milk when I was a kid.For a lot of people my age (ahem, undisclosed), Bosco is one of those iconic brands that's synonymous with the golden glow of the 1950s and 1960s, but I hadn't seen it in a long time and figured it for dead. I tasted it at SSE, and the syrup was legit, as was the man behind the booth: Scott Sanders, whose family runs the Bosco factory in Towaco, New Jersey, and have been making syrup since the 1920s, and bought the rights to Bosco in 1985 when its corporate owner (Corn Products Corp) let the brand languish.
New candies, too, are mining the past for flavors and candy styles. I've been obsessed with s'mores since I was a Girl Scout, and at last, the nation's candy makers are with me. At the booth of Annabelle Candies, a Hayward, California based company that has been around since 1950, there was the Rocky Road S'more, where they've taken their signature candy bar—the Rocky Road, a fluffy rectangle of chocolate-coated marshmallow and cashews—and added a graham cracker layer in the middle. The cracker loses a little bit of its crunch in the process, but it's still pretty delicious—and a big step up from the last s'mores bar I tried, back in 2003, which was based on "graham cracker bits" and a weird nougat that tasted nothing like marshmallow. At the booth of Brach's, makers of penny candy favorites like jellybeans and lemon drops since 1904, there are heaps of s'mores candy corn in gold, white and brown. But the best s'more candy of them all was Russell Stover's S'mores Big Bite. Russell Stover has been famous since 1923 for filled chocolates, but with the Big Bite they are edging into candy bar territory. Call it what you will, it's heavenly: a chunky, square of chocolate-enrobed marshmallow sandwiched between two graham cracker squares. As far as I'm concerned, it's perfect.
Marshmallow—the gooey heart of the s'more—is also making a comeback. One hundred years ago, marshmallow was enjoyed in its own right, as a type of candy. In the intervening decades, it became more of a cooking ingredient, but it's becoming a year-round candy again. Just Born, the company that has made Peeps for Easter since 1953, is rolling out novelty marshmallows for every holiday season. I love the bland sugar crunch of regular Peeps, but at their festive booth decked out like a lemonade stand, I tasted Peeps that were blue with colored sprinkles ("party cake Peeps"), Peeps that were pink and bubble gum-flavored, and Peeps that were yellow-sprinkled and tasted like lemonade. Further on, at the more modest display touting of Campfire brand marshmallows (around since 1917), there were Mallow Bursts, a new line of Lemon Meringue and Key Lime flavored "snacking" marshmallows.
As I neared the end of my time at the show, reeling from hours of wanton sampling, I noticed a small booth with an unassuming display: C. Howard's Violet mints, the foil-wrapped purple packages stacked in tidy rows on a small table. C. Howard's is one of those candies you're surprised to find still exists, with its grandma packaging and great-grandma flavors. No venture capitalists here, no brand builders or marketing consultants. Just brothers Ken and Arthur Pratz, who have been running the small company since the 1970s and making the same mints they've made since the 1930s. But fine mints they are, unlike anything else. Not too sweet, peculiarly satisfying. And after the bacon and Tabasco and curry and hibiscus and s'mores have played out their candy variations, the simple, clean, sweet, old-fashioned taste of violet is all the more appealing.
Samira Kawash is the author of_Candy: A Century of Panic and Pleasure, to be published by Faber and Faber in October 2013. You can read more of her meditations on candy in history and culture on her website, candyprofessor.com. Her most recent story for Saveur.com is Basket Cases: The History of Easter Candy._