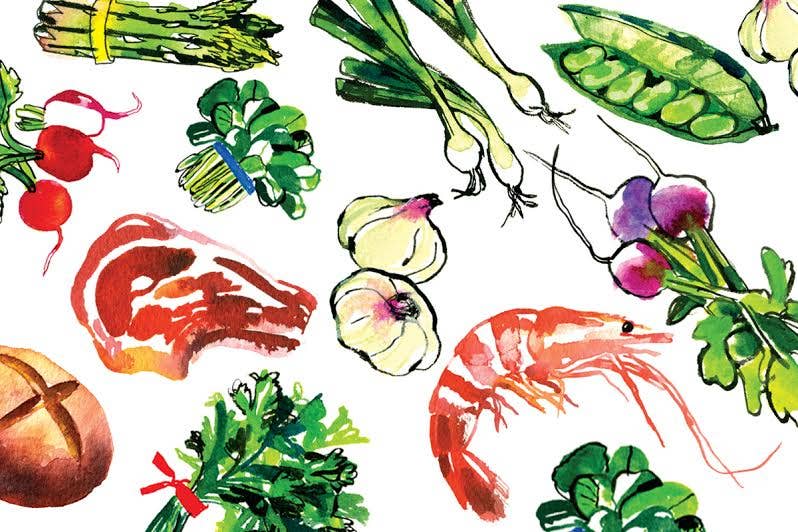 The menehune had a broken foot. It was the first thing I noticed about the black lava carving, perched in a display cabinet at a junk shop near my home in upstate New York. Because it was imperfect, I hesitated to buy this chipped statue of a little Hawaiian imp, lying prone with one hand resting on a tangled mop of hair, his pointy ears partly exposed, a wan smile on his face. What in heaven's name are you doing here, so far from home? I wondered. Figurines like this one, carved in the 1960s by an artist who signed his pieces "Coco Joe", are collectible relics of Hawaiian Tiki culture, but where I live, no one had a clue as to its value. I also knew that Hawaiians are a superstitious lot; many believe that native lava should remain on the islands and not wind up in a remote corner of the Northeast, blasted by lake-effect snowstorms. In fact, every year hotels like the Mauna Lani Bay Hotel and Bungalows receive numerous packages of rock by lake-effect snowstorms. In fact, every year hotels like the Mauna Lani Bay Hotel and Bungalows, on Hawaii's Big Island, receive numerous packages of rock shipped back from all over the world.
Perhaps it was providence that I'd just received an invitation from my friend Danny Akaka to attend Twilight, a monthly festival featuring Hawaiian musicians and storytellers that he hosts on the Big Island. Since it was damned cold outside, and because now there was this broken menehune begging to see the tropics again, I forked over 30 bucks for it and went home to book a flight.
Stuck in the Pacific, some 2,100 miles from the U.S. mainland, Hawaii (as the Big Island itself is officially known) is the largest and southernmost of the six main islands that make up the namesake U.S. state. Settled by Polynesians who ventured from the Marquesas Islands some 1,700 years ago, when outrigger canoes bearing breadfruit, taro, pigs, and chickens made landfall there, the Big Island has managed to retain, arguably more than the other, more heavily touristed parts of the archipelago, the eclectic culinary collage that has come to define what Hawaiians eat.
On my first trips to the island, I was introduced to an array of foods that tasted both familiar and exotic. I went to plenty of restaurants that served orthodox versions of Japanese preparations like sashimi and sushi, for example, but at the next table over I'd see locals eating something called poke (pronounced POH-kay), which was similar yet different: irregular chunks of raw fish topped with sea salt, seaweed, ground nuts, and other seasonings like chopped green onions and chile flakes. At an unpretentious diner where I liked to have lunch, fried chicken and hamburgers were on the menu, but most of the customers were ordering loco moco—two scoops of rice topped with a hamburger patty and a fried egg and then slathered in gravy—or a "plate lunch" of chicken or steak teriyaki with a maki roll, macaroni salad, and custard pie for dessert. At church luaus and backyard barbecues, I'd be treated to everything from Japanese miso-marinated swordfish to Philippine-style roast pig to sticky soy-and-chile-marinated baby back ribs, a local take on kalbi, the Korean grilled marinated beef I'd had at Korean restaurants in New York.
Eating local on the Big Island was exhilarating, especially as I came to understand the food's underpinnings. "There are few places in the world where the creation of a cuisine is so transparently visible," writes the culinary historian Rachel Laudan in her chronicling of Hawaiian foodways The Food of Paradise (University of Hawaii Press, 1996). And sure enough, on any given plate placed before me by an islander, I could almost always identify two or three well-defined culinary traditions. Laudan says that the ways Hawaiians cook and eat are the result of three distinct waves of settlement: that of the original Polynesian seafarers, followed by the arrival of Europeans in the late 18th century, and, starting in the 1800s, the migration of thousands of workers from China, Japan, Korea, the Philippines, Portuguese island colonies, and Southeast Asia, who worked the islands' burgeoning sugarcane, coffee, and fruit plantations.
From these diasporas a few culinary constants emerged: an appetite for fish, first and foremost (Hawaiians consume twice as much fish per capita as U.S. mainlanders); a love of meat, especially beef, which has been raised on the Big Island since the explorer George Vancouver introduced cattle there in 1793; and a knack for pairing disparate foods and flavors—which is what happens when migrants from all over the world end up eating together day after day on one of the most isolated chunks of volcanic rock in the world. Today, the Big Island's foodways are still a reflection of those culinary intersections, with the addition of mainland-oriented tastes for things like mayonnaise and canned meats, as well as the recent embrace of newcomers to the local pantry like island-grown mushrooms, mesclun, Peruvian sweet potatoes, and edible lavender, all of which show up at the farmers' markets in the Big Island towns of Waimea and Hilo.
Despite its geographic remove from the mainland and its crazy-quilt epicurean pedigree, the Big Island still reminds me of a friendly, if somewhat mythical, county in the middle of rural America where big, family-style meals remain sacred. Over the years, I've been drawn to the island by the sun, to be sure, but even more so by a dining culture that celebrates its diversity with good humor and huge portions. To find these home-cooked affairs, it helps to know someone local. The first time I met Kaniela "Danny" Akaka Jr., back in 1998, at the restaurant of a hotel on the island called the Manago, he played the ukulele without irony and told me where to find the best pork chops. It made us fast friends.
Over time, the Big Island has come to feel like another home to me, and I've gradually come to think of Danny, who helped guide my recovery after my sister died five years ago, as my Dalai Lama in flip-flops. Since my most discerning friends in Honolulu, who would rather be caught naked than wearing an aloha shirt, had often expressed the wish that Twilight took place on their own, traffic-choked isle, I knew to expect a meaningful treat, rather than a cheesy commercial luau with swishy grass skirts and soupy poi, when I landed back in Kona.
On the Big Island locals need to know only two directions. Heading mauka (inland) means rising in elevation through broad grasslands where beef cattle graze between the twin peaks of Mauna Kea and Mauna Loa. Going makai (toward the sea) indicates a desire to drop through the brown lava fields rimming the Pacific's edge. Driving makai out of the Kona airport on the morning before Twilight, I am once again mesmerized by the vast spillway of earthen crust—tossed, cracked, crumbled, tubular—that once flowed from the island's three dormant volcanoes. The Big Island has plenty of coconut palms and sand beaches and macadamia nut groves, but it is this otherworldly landscape that always resonates with me.
Before meeting Danny at Twilight, I stop for lunch at Teshima's, a restaurant in the town of Kealakekua, near the base of Mauna Loa. I'm greeted by the 101-year-old Japanese-American owner, Mary Teshima, who wears a raven black wig and round spectacles and accompanies me to one of the Formica tables. She mentions that her grandson's fishing buddies delivered an ahi tuna to her kitchen door this morning, but, because I'm in the mood for meat, I order the baby back kalbi ribs and, at Mary's insistence, a fried-rice-and-sausage omelette that I recognize as a classic Japanese izakaya (pub) dish.
From Kealakekua, I drive along Queen Kaahumanu Highway to Mauna Lani Bay, where my dirty lava carving finally gets a rinse in the ocean. Then, I skirt two sandy coves where green sea turtles are basking in the shallows, cross over a narrow stone walkway above a sluice inhabited by a moray eel, and, at the southern end of the bay, next to a fishpond called Kalahuipua'a, wind up at an old-fashioned teal green cabin. Known as the Eva Parker Woods Cottage, this one-story Hawaiiana museum becomes the gathering place for Twilight, held once a month on the Saturday closest to the full moon.
When I get there, a boisterous crowd has already transformed the front lawn into an archipelago of beach blankets and woven grass mats. Barefoot kids wearing swim shorts hop through the tidal pools between the reef and the fishpond. Their parents pop open insulated ice chests packed with the likes of spicy octopus kimchi, chewy squid, and taro leaf salad. The sun is heading for the horizon when a singer named Cecilio Rodriguez starts tuning his acoustic guitar.
I spot Danny, a stocky man of 55 with gray at his temples, leaning against the cabin's doorway. He tells me about how Twilight was launched 11 years ago so that Hawaii's most skilled narrators could share their songs and lore. Twilight also gives him an opportunity to peek inside the communal picnic basket. "No one ever comes empty-handed," he says, peering out at the crowd. "Sometimes, when the breeze blows down the mountain, I smell something good out there, and I just want to walk around with my wineglass and a spoon in my back pocket."
When Cecilio Rodriguez steps onto the cabin's front porch and begins crooning the hammy, cheerful "Tiny Bubbles" as a tribute to his late friend Don Ho, I wander through the audience and find my friend Sharon Warren. A white-haired botanical expert who grows avocadoes and vanilla orchids in her garden halfway up the western slope of the Hualalai volcano, Sharon has brought a homemade raw ahi poke—glistening red chunks of tuna that she's drizzled with sesame oil and topped with coarse sea salt. From my bag I pull some peppery marlin jerky bought earlier at the KTA supermarket in the town of Kailua-Kona.
As night falls, Cecilio wraps up the performance with a ballad and the last guests pack up their coolers. I walk over to the cabin, where dinner is being readied for the backstage staff. Everyone has brought a traditional dish to pass: sweet potatoes cooked with coconut oil, seaweed with raw onion and sliced tomato, fluffy taro-flour dinner rolls. The Akakas' burly neighbor John Keolanui ladles out a portion of a chunky beef-and-vegetable stew that he's spent all day preparing. Seemingly straight out of an Iowa church luncheon, it's rich with fatty beef from cattle raised in Waimea, on the island's northern side. When John's ten-gallon pot has been scraped clean, Danny starts saying his good-byes, and Anna, Danny's wife, walks over to me and throws a handmade fern-tip lei over my head.
On my last morning in Hawaii, I head back to the shore near Mauna Lani Bay and step onto a ghost walk. Once, the island was ringed with graveled lava trails; sections of those ancient paths still exist in places, especially along the Kona and Kohala coasts. Hawaiians believe they are haunted. I wind up back at Kalahuipua'a pond. For people who have formed an attachment to this spot, it is customary to place a token at water's edge. Some leave pebbles, flowers, poems. Pulling the menehune from my purse, I lower him toward the ground but at the last moment hesitate, too attached to relinquish him. Instead, I respectfully leave Anna's fern lei, now wilted, beneath shady kiawe trees next to the pond.
Several weeks after returning to the still-frozen Northeast, I have an abrupt change of heart. Call me superstitious, too. Cocooning the menehune in bubble wrap, I put him into a box addressed to Sharon and ship him home for good. He's there still, I imagine, perched on a chunk of lava next to a waterfall in her sunny garden. Every now and then, she assures me that he's happy at last.