Lunar New Year in Hong Kong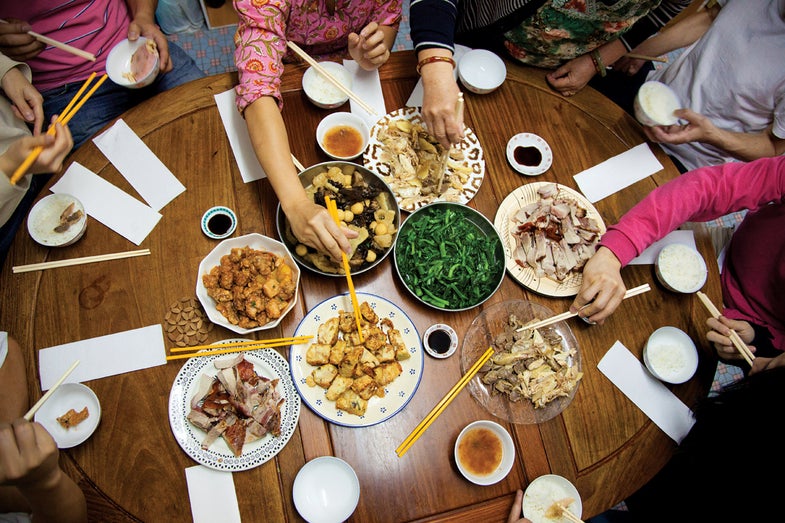 It's no secret that my hometown of Hong Kong is a nosher's paradise. This is a city that's famous for its dim sum, after all. But you haven't really tasted the pleasures of Hong Kong until you've been there for Lunar New Year, when, for 15 days straight—starting with the year's first new moon, usually in late January or early February—the city's markets, restaurants, and home kitchens kick into high gear. This holiday is all about food, all the time. Day and night during Lunar New Year, the teeming city transforms itself. Street snacking and family feasts become the focus of daily life, and sidewalk stalls and restaurant menus fill up with a constellation of delicious (and auspicious) foods that are said to bring prosperity and health in the year to come.
The easiest way for visitors to get an authentic dose of New Year's spirit is to explore the city's numerous street markets, which are bursting with colorful New Year's treats such as candied lotus root; kumquats preserved in sugar; savory turnip cakes flecked with shredded cured pork, dried shrimp, and mushroom; roasted melon seeds dyed red for good luck; and the sweet sesame-encrusted fritters called siu hou jhou.
See more photos from Hong Kong in the gallery »
See the guide to Lunar New Year in Hong Kong »