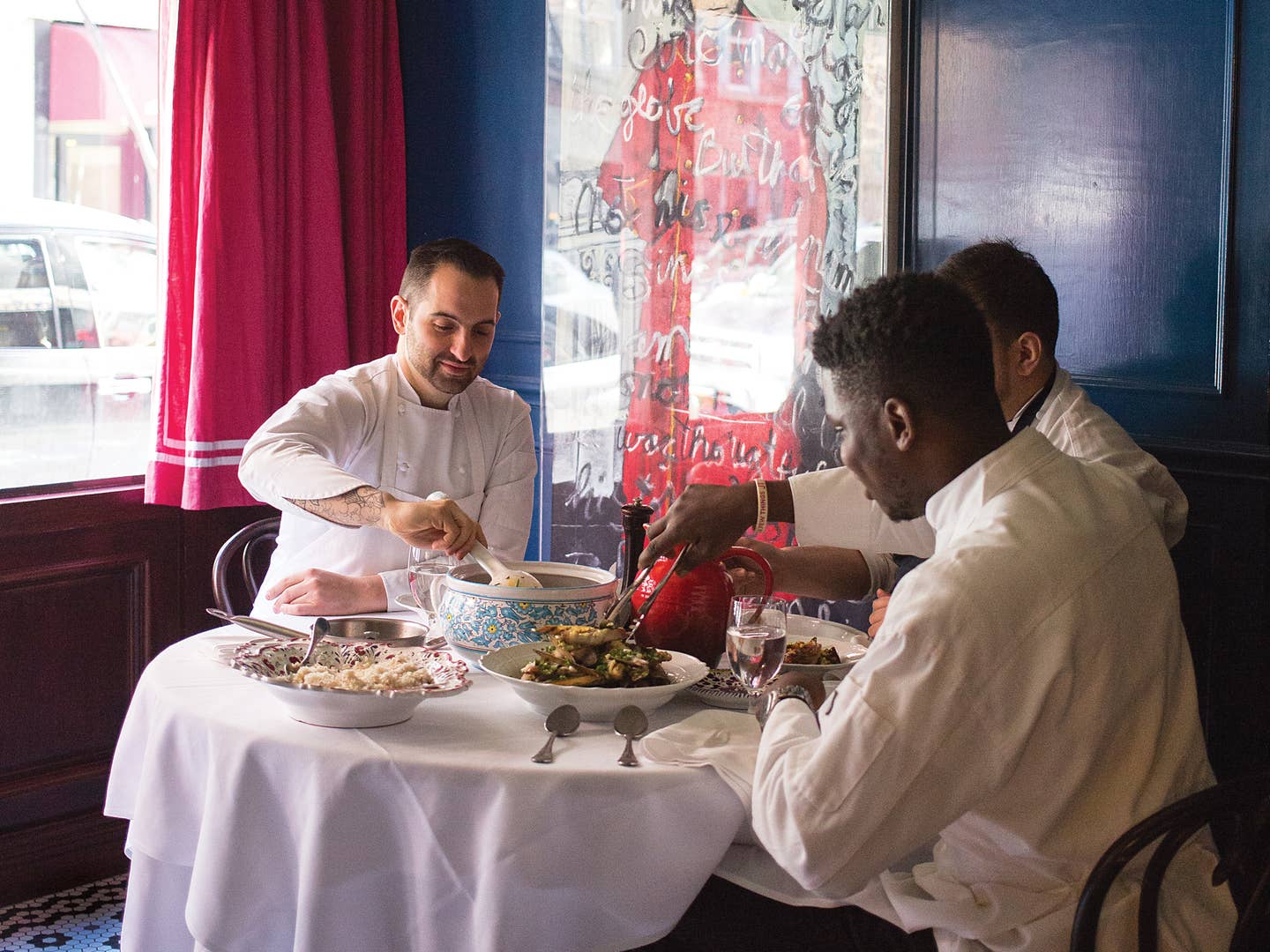 Travel
Mario Carbone's Guide to Hong Kong
The Italian chef's local favorites
China Tang
"My number-one recommendation, with five asterisks," Carbone says about China Tang. From fashion designer and entrepreneur David Tang, this formal restaurant specializes in refined twists on classics, like abalone and pork dumplings with caviar, or delicately steamed grouper in Sichuan chile oil piled high with fiery chiles, the inspiration for Carbone's own grouper.
Ho Lee Fook
For a low-key night, Carbone heads to this inexpensive, funky restaurant that means, fittingly, "good fortune for your mouth." Chef Jowett Yu's food is the kind that goes well with a frosty glass of beer: kimchi fried rice, chicken wings, and, Carbone's favorite, Yu's mom's dumplings, packed with cabbage and pork.
Yardbird
If you're in the mood for some chicken neck, heart, liver, or knee—or any chicken part, really—try this izakaya-style restaurant run by Calgary-born chef Matt Abergel, which specializes in yakitori. The meats, grilled over binchotan charcoal, turn succulent and smoky, and just may make a chicken butt lover out of you.
Cooked Food Centre
This sprawling, raucous, energetic food market has a large dining hall with multiple restaurants, most of which specialize in Cantonese cuisine with authentic dim sum, char siu bao, and spring rolls.
99 Java Road, North Point
Rōnin
This Japanese-inspired bar from the team behind Yardbird boasts more than 100 varieties of whiskey.
Rōnin
8 On Wo Lane, Central
Hotel LKF
To sleep a few floors away from Carbone's restaurant, book a room at this five-star boutique hotel in the LKF Tower. It houses an outpost of New York's Boqueria and Harlan Goldstein's Michelin-starred Gold restaurant.
Sheung Wan Neighborhood Carbone likes to get lost in this neighborhood in the northwestern part of the island, home to many antiques sellers. Meandering in and out of shops, he's found quirky pieces he's put to use at the restaurant, like a Venetian tic-tac-toe set and a mini tuxedoed server statue for business cards.