#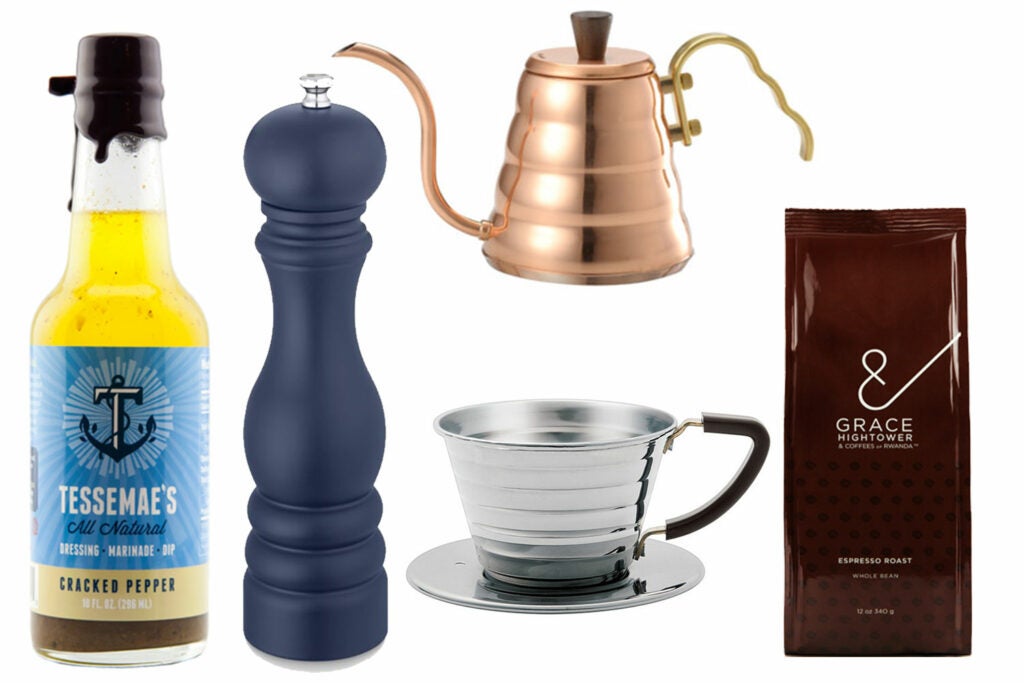 THE PERFECT BREW
This metal dripper is a simple way to make a very strong and flavorful cup of coffee. I love the retro-futuristic look of the design.
Kalita Wave #155 Dripper, $35 at wreckingballcoffee.com
AN ELEGANT POUR
I use my Hario kettle every single morning; it provides an even stream of water that's perfect for pour-over brewing.
Hario Buono Kettle in copper, $110 at amazon.com
DRESS TO IMPRESS
I love using this dressing on salads and as a marinade for wings; it's got a little spice and tons of bright, zesty peppercorn flavor.
Tessemae's Cracked Pepper Dressing, 10 oz. bottle for $6 at tessemaes.com
CONSCIENTIOUS COFFEE
Working directly with Rwandan farmers, Grace Hightower's coffee company ensures that their coffee is responsibly produced, every step of the way.
Grace Hightower Rwanda Espresso Roast, 12 oz. for $12.50 at coffeeofgrace.com
A FINE GRIND
Stylish and functional, these salt and pepper mills produce a perfect grind that you can adjust from coarse to very fine—and they look great on the table for a dinner party.
Peugeot Paris Matte Navy Salt & Pepper Mills, set of 2 for $93 at williams-sonoma.com
A WELL-HONED BLADE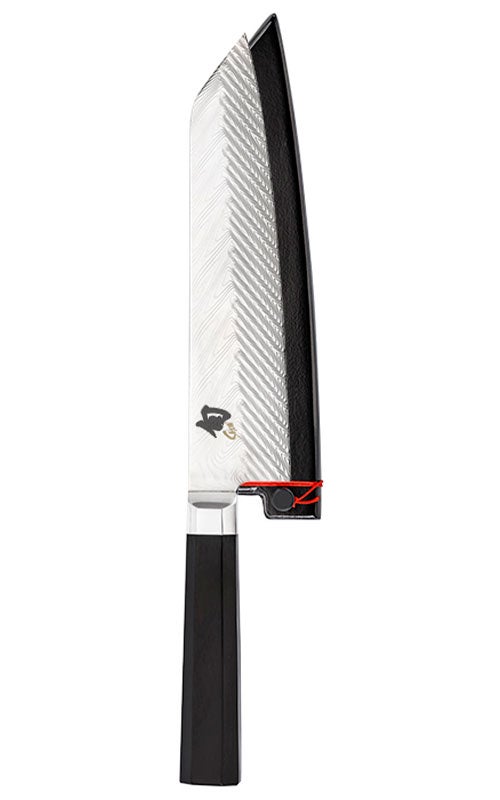 Partner product: A layered, roll-forged Damascus blade has 71 alternating micro layers of high-carbon, high-chromium VG10/VG2 stainless steels. Thin, light, strong—and gorgeous.
Shun Cutlery Dual Core 8-inch Kiritsuket, $375 at shuncutlery.com
ADAM BOOKBINDER, design director
Favorite restaurant of late: Tazinna, in Forest Hills, Queens. Great Mediterranean fare; I love the broiled octopus!
Go-to dish for entertaining: Garlic hummus. It's so easy to make in the blender, and is always a favorite among guests. I serve it with small triangles of pita bread, toasted and drizzled with a little olive oil.
Next travel destination: Disneyworld! Taking the kids for the first time. Looking forward to the Star Wars Jedi training class at Hollywood Studios.
PREVIOUSLY:
Art associate Allie Wist's selects for February »
Digital producer Michellina Jones' selects for January »