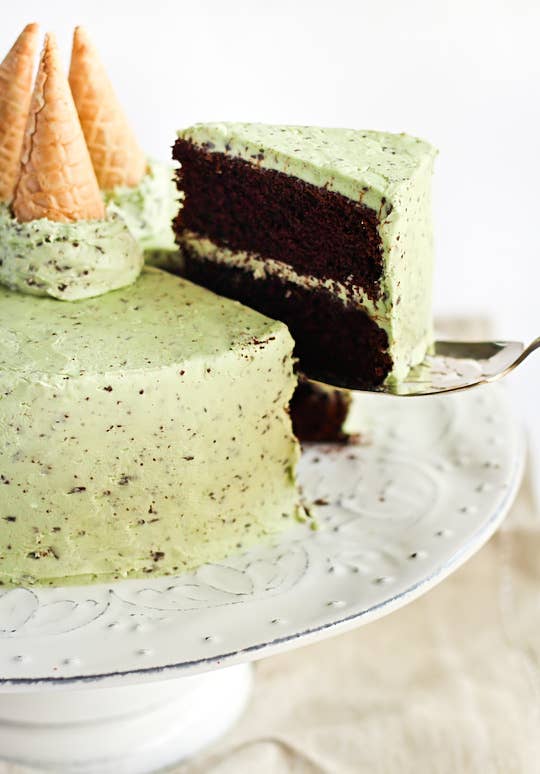 Culture
Sites We Love: raspberri cupcakes
Gorgeous photos? Check. Engaging writing? Check. Seriously inspiring recipes, tips, and culinary curiosity? Check, check, and check. The best food blogs all seem to have a lot in common—but what separates them out are the strong personalities behind them. In our Sites We Love series, we sit down with some of our favorite bloggers to find out how they do it—and why it's as much fun for them as it is for us.
Today's site we love is raspberri cupcakes, where Sydney-based engineer Steph Hooi puts her own whimsical spin on cakes, puddings, and everything sweet. Here's what Steph has to say about her site:
Posting rate: Once a week
Geographic location: Sydney, Australia
Why is the site called raspberri cupcakes? I'm terrible at naming things! When I was 14 I wanted to pick a new nickname for ICQ (ahh the memories) so I opened up a dictionary and picked the first word I saw. I decided to switch the 'y' for an 'i', because when I was 14 I liked to switch a normal word like raspberry into something ridiculous like RaSpbErri. Then it just kinda stuck. And I like cupcakes!
What's your favorite post? My favourite would probably have to be the Purple Ombre Sprinkles Birthday Cake. I made it for myself, with lots of my favourite things; purple, rainbow sprinkles, butter, sugar, jam. It's essentially me in a cake! It always makes me smile.
What's something great that you've learned or that's happened to you since starting your blog? The greatest part of starting my blog is getting emails/messages from people who read my blog or have tried my recipes. Sometimes they contact me just to say hi, other times to ask for advice or to share photos of their baking attempts. It's such an amazing feeling to know that you've inspired someone to try a recipe, and even better when it's turned out well for them. I could be having the crappiest day but receiving one of those emails will instantly perk me up and keep me going.
What's the usual process for developing one of your posts? I only bake on the weekends since I work full-time, so I usually spend a week brainstorming ideas and sometimes checking online to make sure an idea I want to try hasn't been done to death. I usually test out the recipe on Saturday and then photograph it, edit the photos and write up the post on Sunday. It's a nice routine to have but it does make it tricky if I have a busy weekend planned already!
What are your favorite ingredients and tools? It's hard to pick a favourite ingredients because I love experimenting with different flavours all the time, but I do love using Pandan leaves and flavouring in desserts. It's an ingredient that I grew up with because of my Malaysian background, and it's one that deserves more recognition. My favourite appliance would have to be my purple KitchenAid stand mixer. I named her Lady Mix-a-Lot.
What are your favorite food and cooking resources? I mostly use my favourite food blogs and recipe websites for basic recipes and as a source of inspiration. I first learnt how to bake using recipes from Stephanie Alexander's The Cook's Companion, and still use many of her recipes today.
What photography equipment do you use? I'm self-taught and still have a lot to learn about photography but I absolutely love it. At the moment I'm using a Canon 600D with a 50mm f/1.8 lens but I'm hoping to invest in more lenses soon.
Where else can we find your work? Just on my blog for now! I work full-time as an engineer and I keep the blog as a hobby in my spare time, so I don't currently have a lot of time for any extra projects.
Do you know a blog or blogger who deserves to be featured in this space? Email a nomination—including a link to the site and a few sentences on why they're worthy of love—to__siteswelove@saveur.com.