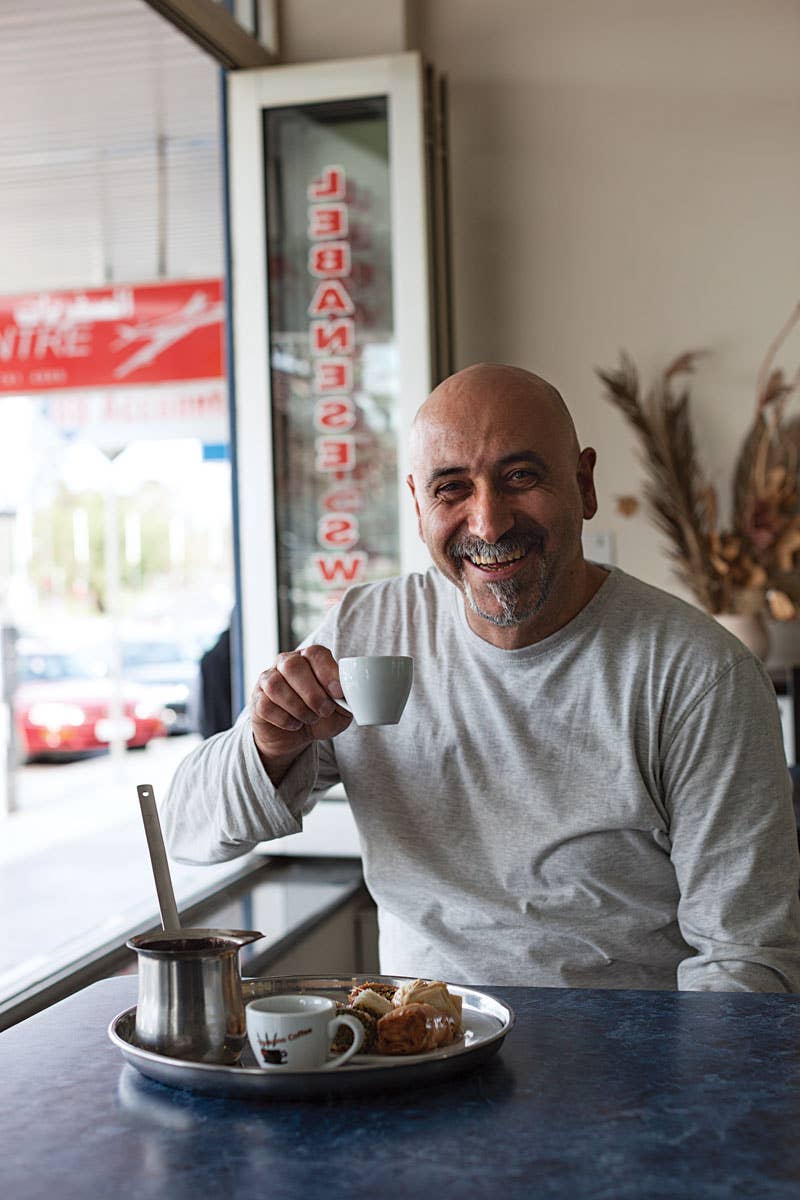 Travel
Lonsdale Street, Dandenong, Australia
Lonsdale Street, located in a Melbourne suburb, vibrantly encapsulates the diversity of cultural influences on Australia's street eateries.
Dandenong, an emerging suburb about 20 miles southeast of Melbourne, is the city's most culturally diverse hub, heavily populated by expat Lebanese, Greeks, Uighurs, and descendants of Afghan camel drivers who first landed in Australia during the 1860s gold rush. The outstanding markets, bakeries, and cafés concentrated on the blocks along Lonsdale Street testify to the neighborhood's vibrancy, a signal of Australia's increasingly polyglot foodways.
A1 Lebanese Bakery
At this bakery-café, display cases are heaped with honeyed sweets, while in back, ovens turn out pizzas topped with za'atar, a mix of wild thyme, spices, and sesame seeds. Try the cardamom espresso with znoud el sit, a tubular cream-filled Lebanese pastry.
201–203 Lonsdale Street.
Dandenong Market
Established in 1866, this farmers' market and food hall reflects the area's diversity, offering everything from Asian longan fruit to the Afghan grapes known as sultanas. Stop by Sam's Spice & Grocery stall, which specializes in aromatic spice blends, nuts, and dried fruits.
Cleeland Street.
Marmara Halal Meats
Offal is prized at this Halal butchery, where hijab-clad housewives discuss dinner plans with the staff. Refrigerated deli cases contain beef tendons, standard cuts, and kebab marinades. The sausages, including sucuk, paprika-spiked ground lamb, are prepared in-house.
266–270 Lonsdale Street.
Sahar Takeaway
Be sure to stop by this Afghani takeout for its succulent lamb and chicken kebabs, grilled on long skewers over a bed of glowing charcoal by owner Reza Akbari.
252–254 Thomas Street.
Salang Restaurant and Café
Kabul natives Nargez and Saleem Bahrami bake garlicky naan and pumpkin-stuffed flatbreads. Don't miss the ashak, plump leek dumplings topped with a hearty tomato and kidney bean sauce, dollops of tangy yogurt, and dried mint.
345 Lonsdale Street.