Plains Food
The cuisine of Gujarat's Meghwal tribe is spare, yet utterly delicious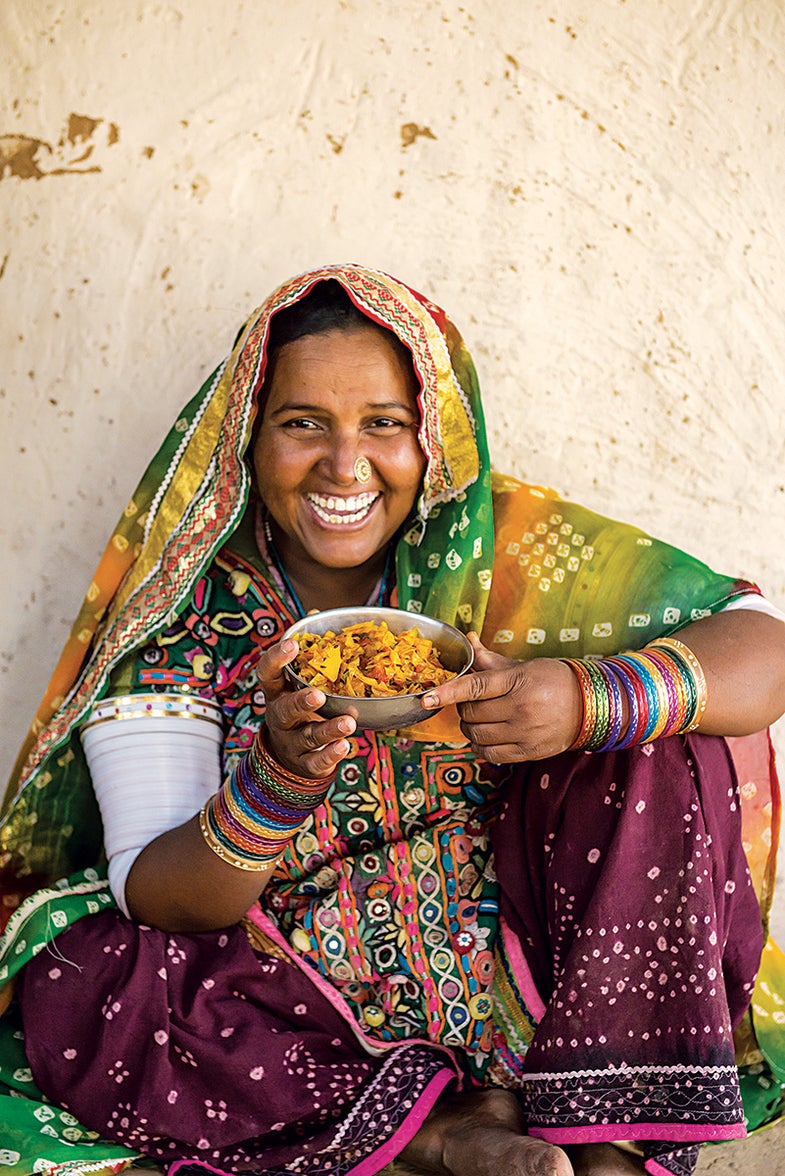 On a brutal summer day, when scorching temperatures soared to 110 degrees Fahrenheit in Bhirandiyara village, I visited Gujarat's Meghwal tribe, considered lowly untouchables in India's caste system. Former nomads, the Meghwal still shepherd goats, cows, and buffalo, so the hallmark of their meals is dairy, including glasses of fresh buttermilk or maavo, sweetened milk solids. There is little agriculture—the closest vegetable market is in the capital city of Bhuj, 35 miles away. Accordingly, the cuisine is spare, but it is delicious in its simplicity. For lunch, we shared a spicy cabbage-and-potato curry and millet rotla, a flatbread, all cooked over a wood fire. After our meal, we made our way past weavers embroidering bright and intricate patterns against the backdrop of a tawny, parched landscape.
See the recipe for Spicy Cabbage and Potato Curry »
Gautam Popat is a local guide with Kensington Tours.