Recipes
Spicy Indian Cabbage-and-Potato Curry (Bund Gobhi Aur Aloo Ki Subzi)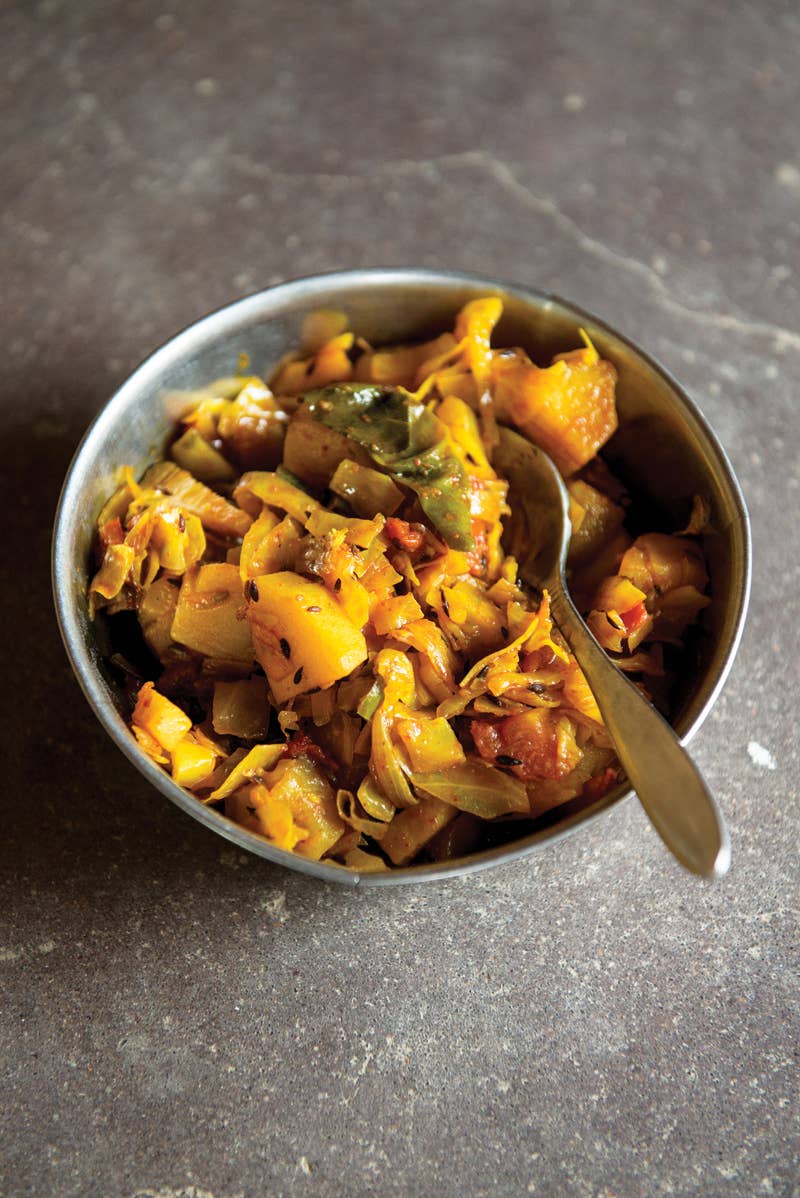 This vibrant Indian curry comes from the Meghwal tribe of Gujarat, India. Since there is little local agriculture—the closest vegetable market is in the capital city of Bhuj, 35 miles away—the cuisine is spare, but it is delicious in its simplicity. This cabbage-and-potato curry is traditionally cooked over a wood fire, along with millet rotla, a flatbread, but the stovetop works just as well. This recipe first appeared in our August/September 2014 special India issue with Gautam Popat's story Plains Food.
Ingredients
3 tbsp. canola oil
1 1⁄2 tsp. cumin seeds
1⁄2 tsp. red chile powder, such as cayenne
1⁄2 tsp. ground turmeric
3 small green Thai chiles or 1 serrano, sliced 1/2" thick
2 Indian or regular bay leaves
1 small red onion, quartered and cut into 1/4″ wedges
1 1⁄2 lb. Yukon Gold potatoes, peeled, quartered, and sliced 1/4" thick
4 plum tomatoes, chopped
1⁄2 small head green cabbage, cored and cut into 1" pieces
Kosher salt, to taste
Instructions
Step 1
Heat oil in a 12" skillet over medium-high. Cook cumin seeds until they pop, 1–2 minutes. Add chile powder, turmeric, chiles, bay leaves, and onion; cook until onion is soft, 3–4 minutes. Stir in potatoes, tomatoes, cabbage, and salt; cook, covered, until potatoes are tender, about 30 minutes.