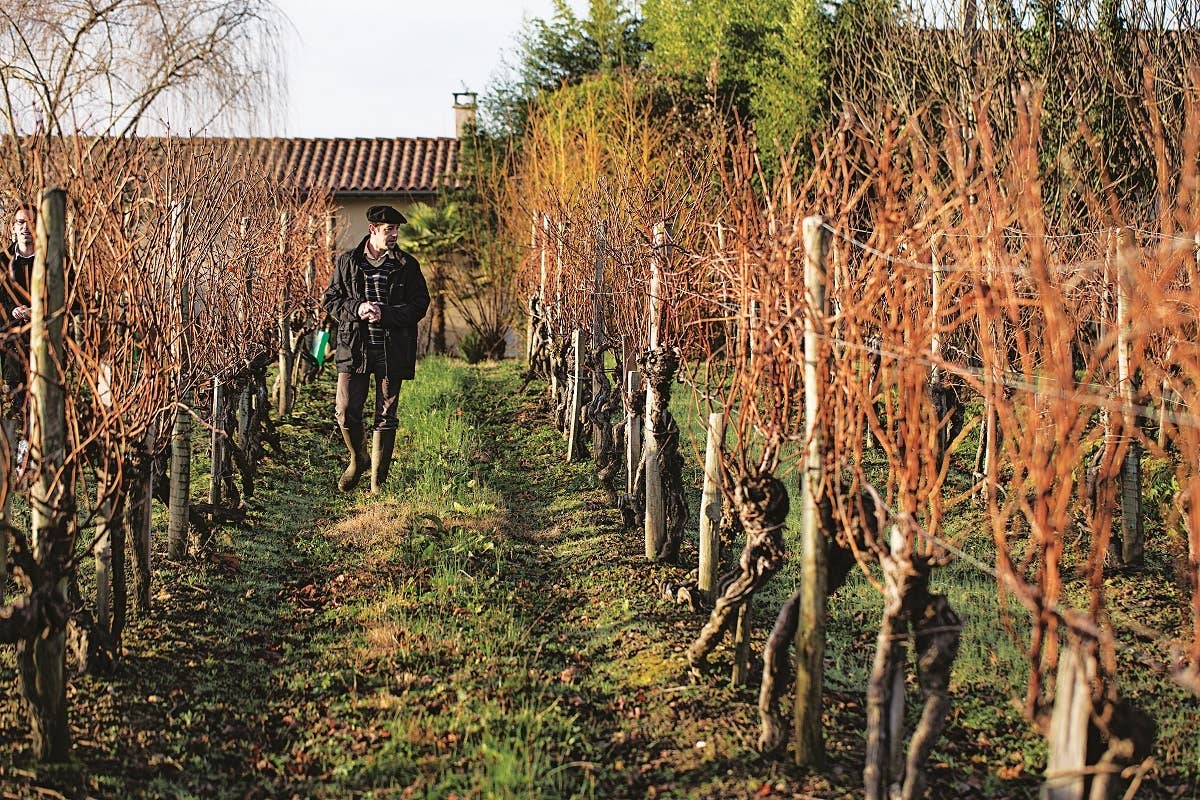 Travel
The Guide: Southwest France
Where to eat, what to do, and where to stay in Southwest France
Dinner for two with drinks and tip
Inexpensive Under $20 Moderate $20–$80 Expensive Over $80
WHERE TO EAT
Auberge Labarthe
Rue Pierre Bidau 64290, Bosdarros (33/5/5921–5013). Moderate. Chef Eric Déquin grew up in the small town of Bosdarros, traveled to Paris and England to study, and returned to open this cozy restaurant, which has since earned a Michelin star. Generous portions of straightforward dishes such as grilled fresh fish and poached eggs over asparagus have made it a local favorite.
Les Clefs d'Argent
333 Avenue des Martyrs de la Résistance, Mont de Marsan (33/5/5806-1645; clefs-dargent.com). Expensive. Christophe Dupouy, the chef at this one-star Michelin restaurant, worked under famed French legends like Alain Ducasse, but his restaurant is far from stuffy. It's a family enterprise: His wife, Eugénie, greets you at the door, and his close friend Romain Michel Prost handles the wine. The food, made with local ingredients and inspired by regional cooking, includes refined dishes like ris de veau (veal sweetbreads) and rhubarb mousseline, and the tasting menus don't break the bank.
WHERE TO STAY
Château de Projan
32400 Projan, Gers (33/5/6209-462). From $175 for a double. This handsome sevenroom hotel is housed in an 11th-century stone château perched on a rise overlooking the countryside of the Madiran-Pacherenc and St-Mont winegrowing regions. In the restaurant, chef-manager Richard Poullain offers a repertoire of simple, satisfying local dishes, including a hearty shepherd's pie-like _parmentier_made with duck confit, paired with a hyper-local wine list.
Château de Sombrun
3 rue du Château, Sombrun (33/5/6296-4943). From $95 for a double. The sleepy hamlet of Sombrun, just a few miles south of Madiran, is home to a 17th-century château that belonged to the family of Henri IV. The small but sumptuously furnished hotel that now occupies it is an excellent jumping-off point for madiran and pacherenc winery visits, as well as for excursions into the Pyrenees.
Hôtel de France
2 place de la Libération, Auch (33/5/661-7171). From $108 for a double. The small city of Auch is the historical capital of Gascony, and this 300-year-old hotel located on the central square is the city's grande dame. Its restaurant is one of the best places to taste Gascon specialties in their most traditional forms, from magret de canard (seared duck breast) to a pork confit made from Noir de Bigorre, a prized local breed.
Les Prés d'Eugénie
40320 Eugénie-les-Bains, Landes (33/5/5805-0607). From $550 for a double. Named after its location, the famed Les Prés d'Eugénie, a Relais & Châteaux property, is the sprawling domain of French chef Michel Guérard and his wife Christine. The richly appointed rooms feature terraces that overlook lavish herb gardens, the spa is top-of-the-line, and the restaurants are culinary destinations in their own right. The main dining room, which shares its name with the hotel, boasts three Michelin stars.
WHAT TO DO
Château Arricau-Bordes Winery Le Chai
64350 Arricau Bordes (33/5/5968-5714). Run by Paul Dabadie and his wife Alice, Château Arricau-Bordes is only eight years old but has already established itself as one of the premier wineries of the Madiran-Pacherenc du Vic-Bilh appellations. Paul and his brother Olivier, whose family has been in the business since the 17th century, represent a new generation of _viticulteurs_instrumental in rehabilitating older, neglected vineyards in the region. The winery is open weekends, and weekdays by appointment.
Château Bouscassé Winery
32400 Maumusson Laguian (33/5/6269-7467). Wine-maker Alain Brumont founded Château Bouscassé just a few miles outside Viella and is credited with putting madiran, the local red varietal, on the map. The winery is open weekdays and offers a chance to taste some of the best iterations of pacherenc and madiran currently being made—including a barrel-aged late-harvest pacherenc of remarkable depth.
Les Vendanges du Pacherenc de la St-Sylvestre Viella
(Reservations and information: 33/5/6269-6287). Held every year on New Year's Eve since 1991, this spirited festival, which honors the late-harvest wine known as Pacherenc de la St-Sylvestre, is open to all. The highlight of the event is the Retraite aux Flambeaux, a procession from the parish church to the vineyard parcel where the very last rows of grapevines await harvesting. Reservations are required for the winemakers' lunch, held in the village hall, and for the evening réveillon, or New Year's Eve dinner at the picturesque château of a nearby winery.