The Best Éclairs in Paris
Three must-try destinations in Paris with the best éclairs in all shapes, sizes and flavors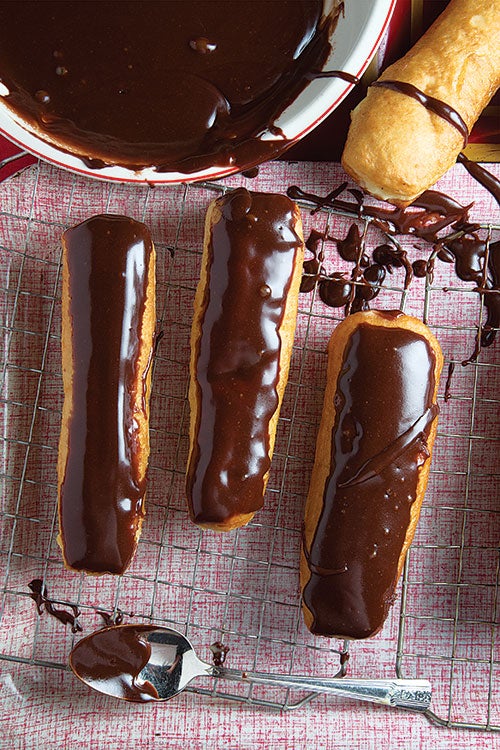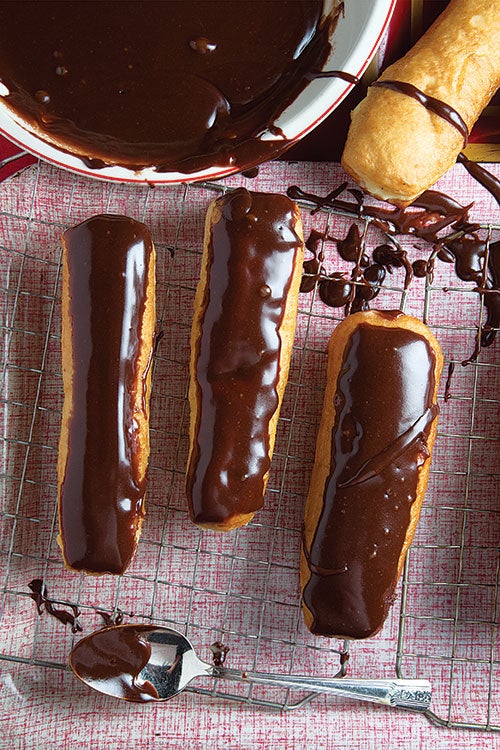 Stateside, we're still dragging out our obsession with macarons (even if the cronut momentarily captured our attention). But in Paris, the sweet du jour is the éclair. The origins of the choux pastry—traditionally filled with pastry cream, custard, or whipped cream and topped with fondant icing —are hazy, but can be traced to France around the turn of the 19th century. In the hands of the city's top pâtissiers, however, the classic dessert has been reimagined. There are sweet éclairs and savory éclairs; mini éclairs and supersized ones; open face éclairs piped with pistachio cream and topped with strawberries; and sandwich-like pastries filled with chèvre and pesto. Here are three spots to indulge in this new-old sugary treat:
L'Atelier de l'Éclair
Opened in November 2012, this smart shop in the 2nd arrondissement is notable for its variety of éclairs: savory versions stuffed with smoked salmon and dill or ham and cheese, sweet minis filled with nutella, coffee custard, or chocolate, and full-size éclairs in flavors such as pistachio-apricot, salted caramel, and melon and basil.
L'Éclair de Genie
Christophe Adam, former head pastry chef at Fauchon, is the muscle behind this brightly-colored boutique in the Marais. There's no seating, but staff clad in black shirts and yellow aprons efficiently handle the out-the-door queue, and éclairs of every imaginable flavor—milk chocolate caramel, Madagascar vanilla with caramelized pecans, raspberry-passion fruit—are neatly packed in boxes for one, two, or more.
Restaurant Le Dali at Le Meurice
At 27, Cedric Grolet is one of the youngest and most talented pastry chefs in Paris. His desserts are whimsical, stunningly gorgeous, and so delicious you'll want to lick your fingers in spite of the swank setting. And while his éclair repertoire is limited to two—a surprisingly delicate strawberry-rhubarb éclair filled with fruit preserves and cream and topped with candied rhubarb and a mousse-y, crunchy 100% chocolate éclair—his take on the classic choux is unrivaled.