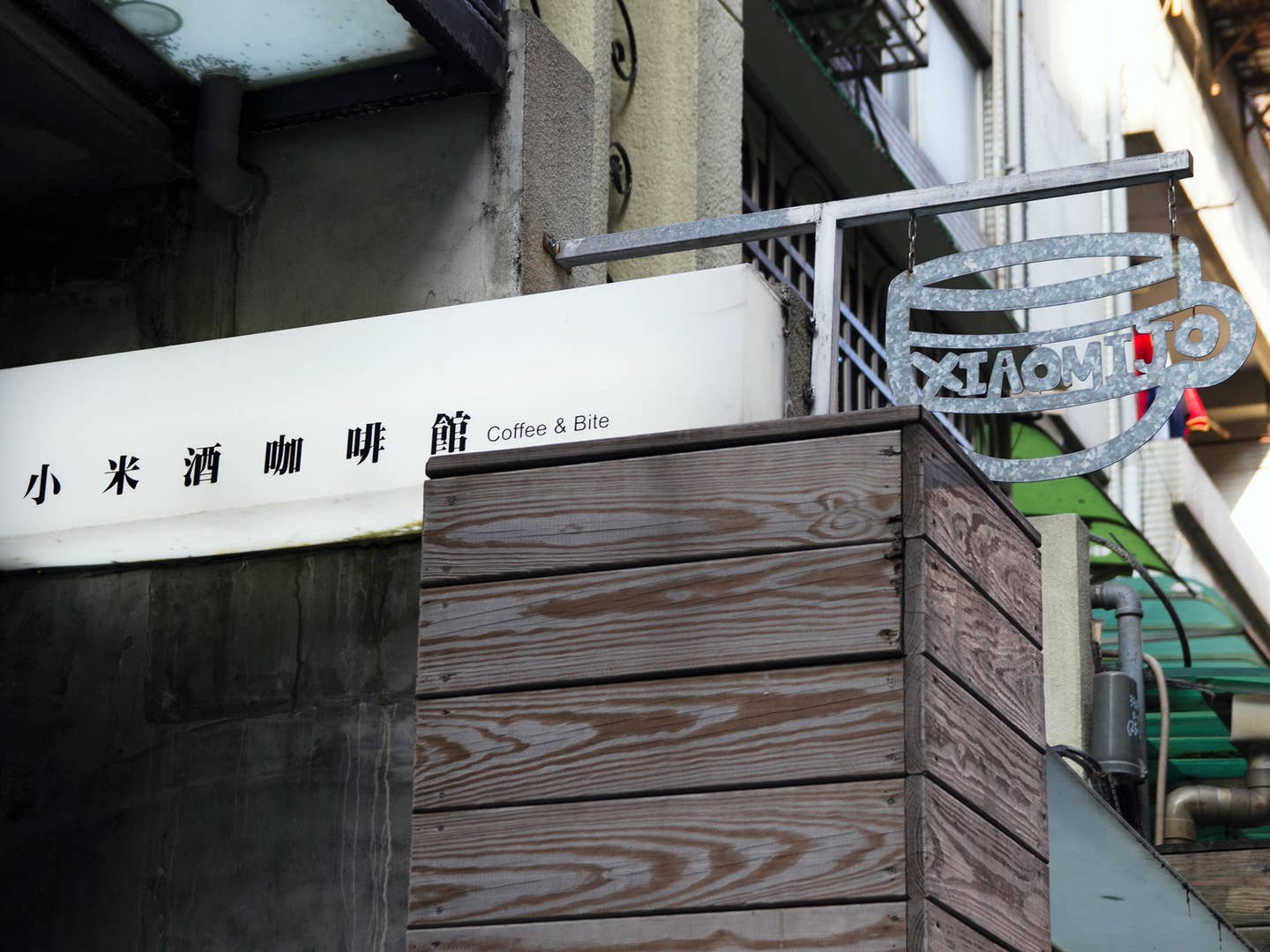 Travel
Taipei is Becoming the World's Next Great Coffee City
Taiwan's capital is all about cafes, not teahouses, and they're taking inspiration from everywhere
In Taipei, a city located on the northern tip of an island much more famous for its tea, the coffee has never been better, and it's surprisingly easy to find a cup that rivals some of the world's coffee destinations. That wasn't the case 10 years ago, but today the city is home to an impressively diverse coffee scene, one that shows no signs of slowing down.
Within a five-mile radius, you can sit down and savor an Australian flat white, a Norwegian-style Aeropress, a Japanese siphon brew, an Italian double espresso, or an American-style latte. All in cafes where people talk as much about single origins and roasting as in parts of Brooklyn or San Francisco. It's an eclectic selection, but so is Taipei. While Taiwan's tea is very much rooted in Chinese tradition, its coffee culture has been free to expand and unfurl, touching on inspiration from all the countries, near and far, that have left their impressions on the island, and especially its capital city.
According to Uncle Coffee, a Taiwanese coffee writer who documents local coffee culture, Taipei's coffee scene is naturally far-reaching because the bean itself is an outsider. "Coffee was first introduced about 50 or 60 years ago when Taiwan was under Japanese influence. Back then, it was usually siphon-brewed or hand-poured and paired with non-dairy creamer."
Then the inevitable happened in 1998: Starbucks entered Taiwan. The brand brought with it espresso-based drinks like lattes and cappuccinos. "There was a lot of confusion when Starbucks arrived," Uncle Coffee explains. "People were used to Japanese-style black coffee with Taiwanese names. Suddenly there was milk foam and everything had a different name." But their marketing efforts were eventually enough to change public perceptions about what coffee could be, and it wasn't long before a herd of copycat chains followed in its wake, hawking Western-style coffee in all its forms.
The scene didn't go wild until 2007, when the National Coffee Association began hosting the Taiwan Barista Championships, where winners would go on to represent Taiwan at the World Barista Championships. Participants began to dig deeper into foreign traditions and ingredients for inspiration, from the Americas to Scandinavia and Italy. Meanwhile, more and more cafes began roasting their own beans, and paid greater attention to where those beans came from.
Competing on the global stage gave Taiwanese baristas immediate exposure to the latest trends and techniques, bolstering a melting pot culture that was already drawing influences from Japan, Korea, and the U.S. Taipei was and is the center of it all, and it's there that collective ambition and elevated local tastes drive the country's coffee ever forward. If you want to see that ambition first-hand, here are five places that show the range and scope of Taipei's surprisingly delicious coffee culture.
Where to Drink Coffee in Taipei
Fong Da
Dating back to 1956, this is one of Taipei's original coffee houses, and the very first to offer iced coffee. Its retro interior and vintage Japanese siphon equipment are the main draws; try the signature cold-drip coffee and charmingly old fashioned cookies. Just don't expect to settle in for a few hours—the staff are keen to turn over the tables.
Fong Da
42 Chengdu Road, Wanhua District, Taipei City, Taiwan
(02) 2371-9577
Hours: 8 a.m. to 10:30 p.m. daily
Luguo Cafe
A quiet second-floor cafe in a beautiful heritage building in the historic Dadaocheng area. This is a fitting place to try a pot of locally grown coffee from the Mount Alishan region in central Taiwan. It's served black, and has the creaminess, delicate florals, and hearty roasted character of a strong oolong tea.
Luguo Cafe
2F, No.1, Lane 32, Section 1, Dihua Street, Datong District, Taipei City, Taiwan
(02) 2552-1321
Hours: 11 a.m. to 7 p.m. daily
Woolloomooloo Xinyi
Flocks of Taiwanese youth have gone to Australia on working holiday visas and returned with a love of Aussie café culture, including the flat white and the piccolo (an extra-short latte). Beans from Toby's Estate are flown in weekly for their three branches in Taipei, the largest of which is in the Xinyi District. The lattes come with super-creamy foam and the cappuccinos are dusted with chocolate powder.
Woolloomooloo Xinyi
379, Section 4, Xinyi Road, Xinyi District, Taipei City, Taiwan
(02) 8789-0128
Hours: Sunday through Thursday: 7:30 a.m. to 12 a.m.; Friday through Saturday: 7:30 a.m. to 1 a.m.
Fika Fika Cafe
The owner of Fika Fika represented Taiwan at the 2013 Nordic Roaster Cup, and after three days of competitive roasting, brewing, and pouring, walked away the winner. The cafe specializes in single-origin Aeropress-brewed coffee enjoyed in a bright, minimalist shop. Or try the "cube latte," with ice cubes made of espresso, warm frothed milk, and a molasses-tinged brown sugar syrup.
Fika Fika Cafe
No. 33, Yitong Street, Zhongshan District, Taipei City, Taiwan
(02) 2507-0633
Hours: Monday: 10 a.m. to 9:30 p.m.; Tuesday through Thursday: 8 a.m. to 9 p.m.; Friday: 8 a.m. to 10:30 p.m.; Saturday and Sunday: 9 a.m. to 9 p.m.
GaBee
Opened in 2004, GaBee is a veteran of Taipei's new wave of specialty cafes, and just about every winner of Taiwan's Barista Championship has worked its counter at some point. Their award-winning signature creation is definitely not for purists: an espresso enriched with sweet potato purée and topped with a thin, crisp slice of caramelized sweet potato, and served in a small martini glass. It looks like a cocktail and tastes like dessert. And the cafe's name? It's the Taiwanese pronunciation for, you guessed it, coffee.
GaBee
No. 21, Lane 113, Section 3, Minsheng East Road, Songshan District, Taipei City, Taiwan
(02) 2713-8772
Hours: 9 a.m. to 10 p.m. daily