Our 16 Favorite Design and Decor Instagrams
From food-and-design bloggers to swanky hotels, here are the 16 best home design and decor Instagrams to follow today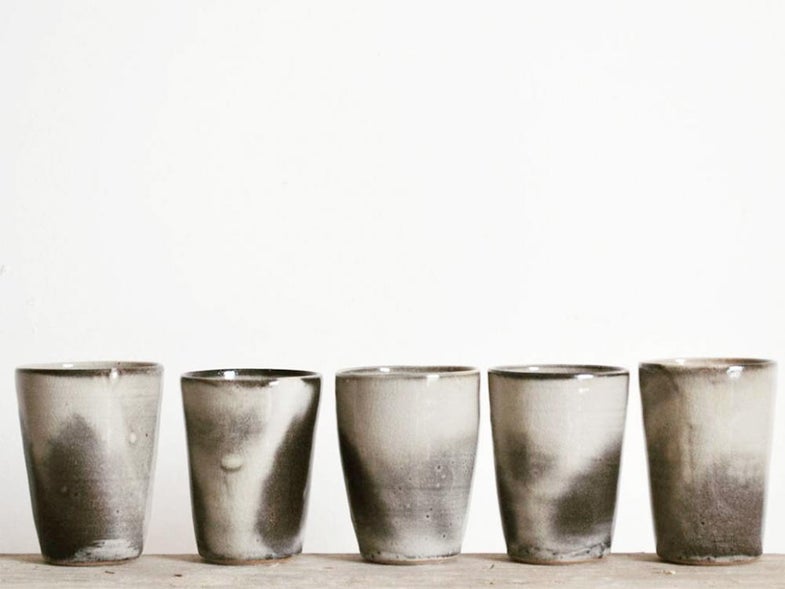 We all know that food doesn't have to be pretty to be good, but of course, it never hurts. Especially in a time when food and drink photos dominate Instagram and other visually-driven platforms, it's become crucial to consider how things look. From the plating of a dish to the atmosphere of a restaurant, design and decor play a huge role in food-world success.
With that in mind, we've rounded up our favorite design-oriented Instagram feeds—from interior designers and design-led hotels to food-and-design bloggers and even potters. Feast your eyes on the 16 most follow-worthy design and decor Instagram accounts.
Monica Khemsurov and Jill Singer are the editors of Sight Unseen, an online magazine "uncovering what's new and next in design and the visual arts." Their feed is minimalist and modern with occasional pops of color.
Self-described rustic modernists, Melissa and Jonathan showcase their passion for handmade objects, culture, and travel through the art of pottery and ceramics. Whether as accessories for eating and cooking in the kitchen or just as decorative objects, their creations showcase unique spins on geometric shapes and natural materials. Beyond ceramics, they offer quilts handmade by Melissa's mom, Marcia.
This interdisciplinary design, staging, and hotel-operating company expertly blends modern and ancient across all of its work. Follow their incredible feed for a wide range of inspiration, from individual furniture and decor pieces to fully-staged rooms and restaurants.
Dabito, better known as Dab, is the creative force behind design studio Old Brand New. That name says it all—Dab's feed gives us a fresh, bright look at interior spaces with colored walls and plants, full of life. His team has also penned a New York Times best seller, The New Bohemians.
Ever wish your home looked like your favorite hotel? This Instagram account is the one to follow for hotel-inspired home looks (and also if you want to book your next luxury vacation). As the company's name implies, it has over 270 design-oriented hotels across the world that are known best for their immaculate interiors.
Dubbed the "Martha Stewart Living for the Millennials" by the New York Times, former magazine editor and writer Grace Bonney became one of the most successful food and design bloggers early in the game. Launched in 2004, designsponge has been a longtime treasure trove of home decor tips, recipes, and human interest pieces. Bonney says she believes there is more to a "home" then just the furniture filling it—and her content speaks volumes to this philosophy.
Kristin Guy's impeccable food-meets-design blog, Editors' Choice winner of the SAVEUR Blog Awards 2016, celebrates design as means of entertaining. Come for the glorious parties, interior decor advice, and inspiring interviews and go with all the tips, ideas, how-to's, and advice that will have you serving up style in no time.
The hand-crafted collection of ceramics by Melbourne-based potters Dot and Co. are made for the purpose of everyday use. With the emphasis placed on textures, the essence of each piece remains minimalist and simple—adding depth to any space without distracting or taking away.
Readers' Choice winner at the SAVEUR Blog Awards 2016, this blog has us swooning over photos of "yummy seasonal food and beautiful decor and design." Athena approaches all aspects of home furnishing with a minimal and modern touch, and her killer recipes and take on home décor have earned her features in Elle Décor, Harper's Bazaar, and more.
This Brooklyn, New York-based ceramic studio born as a way to "blow steam" for creator Isaac Nichols. With his partner, self-described radical feminist Steph Smith, the duo are their acclaimed line of "boob pots"—yes, ceramics shaped like breasts. Their goal? To right the wrongs of humanity, "one pot at a time."
Founded by interior designer Noa Santos, Homepolish has redefined the design process with a bespoke approach. To start, the service matches you with a designer who will walk you through every step of the journey from style assessment to in-store shopping, gathering samples and bidding contractors. Naturally, every project showcased on their to-die-for Instagram feed has been designed by one of their 500 designers.
There's no shortage of eye candy on this feed, if you catch our drift. An independent creative consultant, César sources interior pieces, architecture, and art.
Designer, artist, and author Justina Blakeney is the queen of boho-chic and she applies it to every aspect of her life, her blog, The Jungalow, and her personal style. Her pattern-and-print–heavy blog is not only visually spectacular, but also highly practical with tips for home décor, recipes, and journal entries. From her blog, Blakeney writes: "I believe that good design increases quality of life. I believe in vintage, organic and handmade. I believe in the healing power of plants, good light and fresh air." We do too, girl, we do too.
We have all secretly loved and wanted a gold-plated, luxe look in our own home. Let Ryan Korban's gilded feed—with photos of opulent tearooms, palaces, and more—inspire you. An interior designer himself, Korban has risen through the indsutry without any formal training and has been featured in such esteemed publications as Vogue and W.
Captain and creator of The Society Inc, a design studio and retail shop in Sydney, Sibella's feed is one of the most satisfying on our list. A mix of landscapes, interiors, food, and close-ups on accent pieces, it's sure to inspire some aspect of your design goals.
Kenesha Sneed is the creator and designer of her own stoneware and ceramic line, Tactile Matter. Inspired by her coastal roots in Southern California, each piece is handmade in her LA studio and spotlights her cultural and geographical background. The life in each of her pieces can sit in your home as a constant reminder to appreciate the life around us.