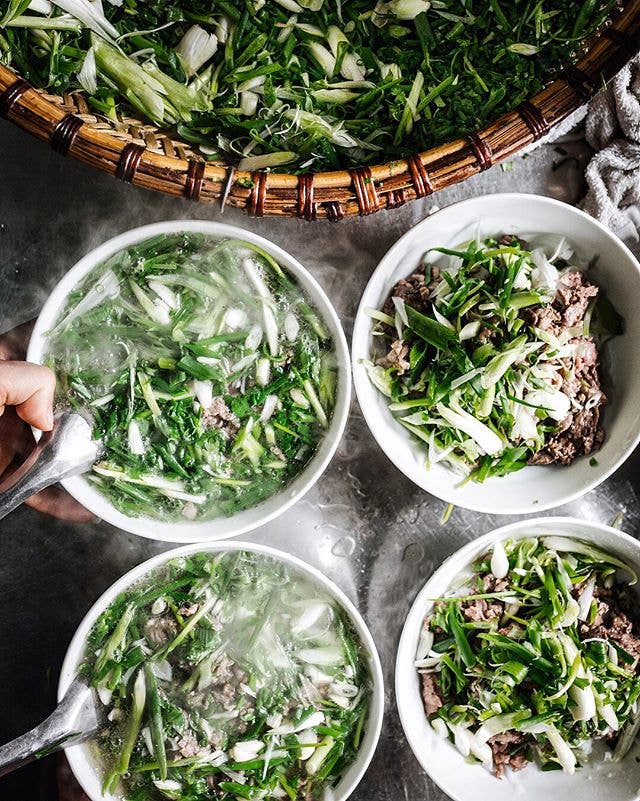 Culture
Our Favorite Food and Travel Instagrams of 2017
From professional food photographers to pastry chefs and international food scouts, here are the year's ten must-follow feeds
It was no easy task to whittle down our extensive list of favorites to these few: here are the food and travel Instagrammers we believe best embodied SAVEUR's food-obsessive tendencies and #eattheworld philosophy this year.
Nikole used to be a pastry chef, but now she's a photographer and co-founder of Herriott Grace. Her Instagram posts will have you wanting lots of beautiful produce and meals that are color-coordinated with your plates (or is that just us?).
We had the pleasure of meeting Uma Raghuraman at the SAVEUR Blog Awards 2017, where she took home the Readers' Choice Award in the Best Food Instagram category for her perfectly-plated dinners that span regions, styles, and cuisines. The name of her account, as she explains, comes from a nickname given to her by her two children, the primary benefactors of her cooking.
Kate Wood, a best pastry blog winner at our SAVEUR Blog Awards, runs one of our favorite dessert Instagrams of all time, and certainly in 2017. Using clean white and neutral backgrounds, Wood allows her mouthwatering confections to take center stage. And we're a captive audience.
From Paris and Vancouver to the US and Taiwan, Joann Pai has lived—and eaten—all over the world. She uses her feed as a travel journal, discovering other lands and cultures through food.
A consistent contributor to SAVEUR, William shoots some pretty amazing travel and food photos. He's been everywhere from Kyoto to Patagonia, and his account always has us dreaming of hopping a plane to...well, wherever he is.
Nicole Franzen is an interiors, travel, and food photographer based in New York City. We love her compositions of interior spaces, luscious landscapes, and beautiful food.
Paola is from Rome, and Murray is from Sydney, but now they travel the world shooting together. They've done a lot of great collaborative work, but we particularly love their photos from the Queens Night Market.
Tanveer has been to more than 50 countries, and his Instagram makes us wish we could do that too. His Instagram takes us to Snæfellsnes, Bangladesh, Tulum, and beyond.
England-based Jo Rodgers curates a feed that intersperses domestic scenes of chicken suppers and simple desk lunches with glamorous travel and snapshots from her assignments with Vogue magazine. Everyday stories accompany the photos—descriptions of the ongoings in Jo's neighborhood, dinner ideas, and the enduring appeal of cheese-and-apple sandwiches.
There's something captivating about the simplicity and understated approach of this Instagram, another finalist in our 2017 Blog Awards. Born in Portugal and raised in southwestern France, Catia is an adventurous food scout always on the hunt for a local farmer hawking the best cheese and the tiniest hole-in-the-walls you won't find on TripAdvisor.