The Best Food and Travel Photography We Printed in 2017
From tea in the mountains of Yunnan to a family meal in Azerbaijan, feast your eyes on our best food and travel photos this year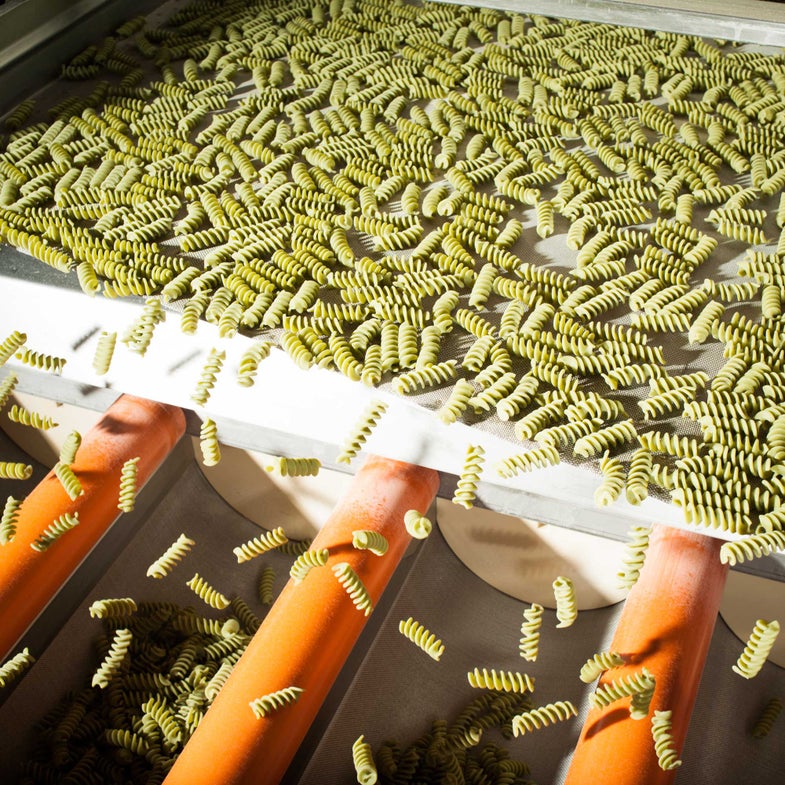 This past year, the SAVEUR photo department has produced 35 shoots on the road in 28 different cities within 18 different countries for our six issues. That means capturing food—and the people who make it—everywhere from the mountains of Yunnan, China to the coasts of southern India and the isolated towns of Guatemala. Then there's the handful of studio shoots taking place on both the east coast and the west. All together, we've worked with 23 different photographers, and while we truly love them all, here are a few of our favorite photographs we wouldn't mind hanging on our kitchen or bedroom wall.
Photographer Diana Markosian hiked 20 miles overnight from the small city of Nuoro through the Sardinian hills to the tiny village of Lula, along with a couple hundred other pilgrims with a mission to try su filindeu, the rarest pasta in the world. Only a few women have the skills to make this super-fine, incredibly elaborate pasta with its gauze-like lattice of insanely thin noodles. Diana captured this moment with Anneta Porcu, 86, and Angelika, 8, feasting on a warm bowl of the pasta in the sanctuary of San Francesco after completing the pilgrimage.
No dish demonstrates a monk's dedication to hard work like this gomatofu, a tofu lookalike made using ground sesame that's served as an appetizer. One can spend up to an hour grinding sesame seeds into a paste by hand. Photographer William Hereford traveled to Japan to capture the Buddhist monk cuisine shogin ryori. Here, Jobun Haruta sips from a bowl of miso soup during a midday monastery meal.
Photographer Brian Finke traveled to Italy for our pasta issue to capture everything from small town producers to industrial innovators, providing an insider's look at how pasta is made. On Via Arco Basso alley in Bari, Franca Flore and her daughter Nunzia drag bits of dough across wooden tables to make their orecchiette, sold by the kilo.
For our two summer issues, we wanted to capture both the essence of grilling lobster and cooking paella in a contemporary still-life. With a bit of inspiration from Irving Penn, photographer Marcus Nilsson and stylists Chris Lanier and Mariana Velasquez created these photographs that were used for our June/July cover and paella primer for August/September.
Once a year, millions of women leave their homes around Kerala, India and journey to a Hindu temple where they cook a sweet offering of rice for their goddess, Attukal Amma. I captured this image from an overpass the day before the celebration as women were arriving into the city of Trivandrum and shopping for new clay pots to cook their rice in.
The trick to photographing a story on croissant dough and all the recipes you can make with it is getting nice and close to really elevate the textures. That's exactly what photographer Christina Holmes did with these cheesy twists and baked egg danish with kimchi and bacon.
Photographer Jason Lang traveled from Bangkok to Baku to capture the world's last great undiscovered cuisine. The wild, futuristic architecture of Baku—seen here at Zaha Hdid's Keydar Aliyev Cultural Center—is just one of the reasons why this city is ripe for exploration.
Photographer Simon Bajada went to Moscow to shoot twin brother chefs Ivan and Sergey Berezutskiy cooking the food of their babushkas. The collection of photographs provides a nice contrast between old and new, while Simon spent time in the hip neighborhood where the Twins Restaurant is located and then ventured out to the country to cook in their family's dacha.
By challenging myths about indigenous foodways, Bruce Pascoe helps Australians rediscover their true culinary heritage. Photographer David Maurice Smith spent time with the writer foraging and collecting ingredients in and around his property in Gipsy Point.
During sunset in Florence, everything turns vibrant shades of red and orange. It's a daily tradition for locals and tourists alike to make their way down the narrow cobblestone streets toward the Ponte Vecchio overlooking the Arno River. Paired here is the most delicious plate of gnocchi bolognese from the classic lunch-only establishment, Trattoria Sergio Gozzi.
Photographer Palani Mohan dove into the world of pu-erh tea high in the mountains of China's Yunnan province. Pictured here are women working in the enormous tea factory in Xishuangbanna, which can handle militon pressings.
For our April/May cover shoot, photographer Beth Galton and food stylist Mariana Velasquez explored patterns and simplicity when shooting empanadas and oysters. They kept some options in more structured rows and left others in a more sporadic formation with negative space.
While shooting a feature in Dingle, Ireland, I woke up at sunrise to go cliffside foraging with chef Kevin Murphy of Idas Restaurant. It was a cool, breezy January day, but the sun was out as he searched the jagged coast for samphire to bring back to the restaurant.
Evan Funke's Venice, California restaurant Felix is currently the most exciting place to eat pasta in the US. Photographer Heami Lee went out there to capture his techniques and recipes for this cazini with lamb ragu and potato and cheese tortelli with porcini mushrooms. It ended up looking and tasting so delicious, we made it the cover for our pasta issue.
Another from Palani Mohan's adventure to Yunnan—he met this woman making the 1,500 foot climb up the mountain, a hike she does twice a day during tea season. She carries a bamboo basket full of leaves on a wooden shoulder yoke.
Photographer Kyle Johnson braved the freezing temperatures of Minnesota in the middle of winter to capture the Finnish community tucked into the northern part of the state. This pork belly is slow-roasted in this wood-fired clay oven.
Another image from Brian Finke's Italian pasta road trip. His harsh, direct lighting freezes a moment in time at the Pastificio Felicetti factory.
This lavish spread of desserts was shot after photographer Jason Lang captured Baku's architecture and made his way into the kitchen to shoot this array of Azeri sweets including a starburst of almond-cardamom pakhlava.
A studio shoot for our Feb/March issue put dumplings in the spotlight. Shot by Heami Lee, these photographs represent a brief and joyous guide to China's endlessly adaptable dough pocket.
While writer and photographer Christopher Bagley was reporting in Guatemala, he captured these women in Coban making tortillas on a flat, smooth griddle called a comal, a fixture in Maya homes. On the right: Marta Hernandez Boror, a Maya cook known for her suban-ik, a hen stew local to San Martin Jilotepeque.
While in Kyoto for our story on Buddhist monks' cuisine, photographer William Hereford took a moment to capture this couple lounging in the sun along the banks of the Kamo River, a popular pathway for exploring the city of Kyoto.