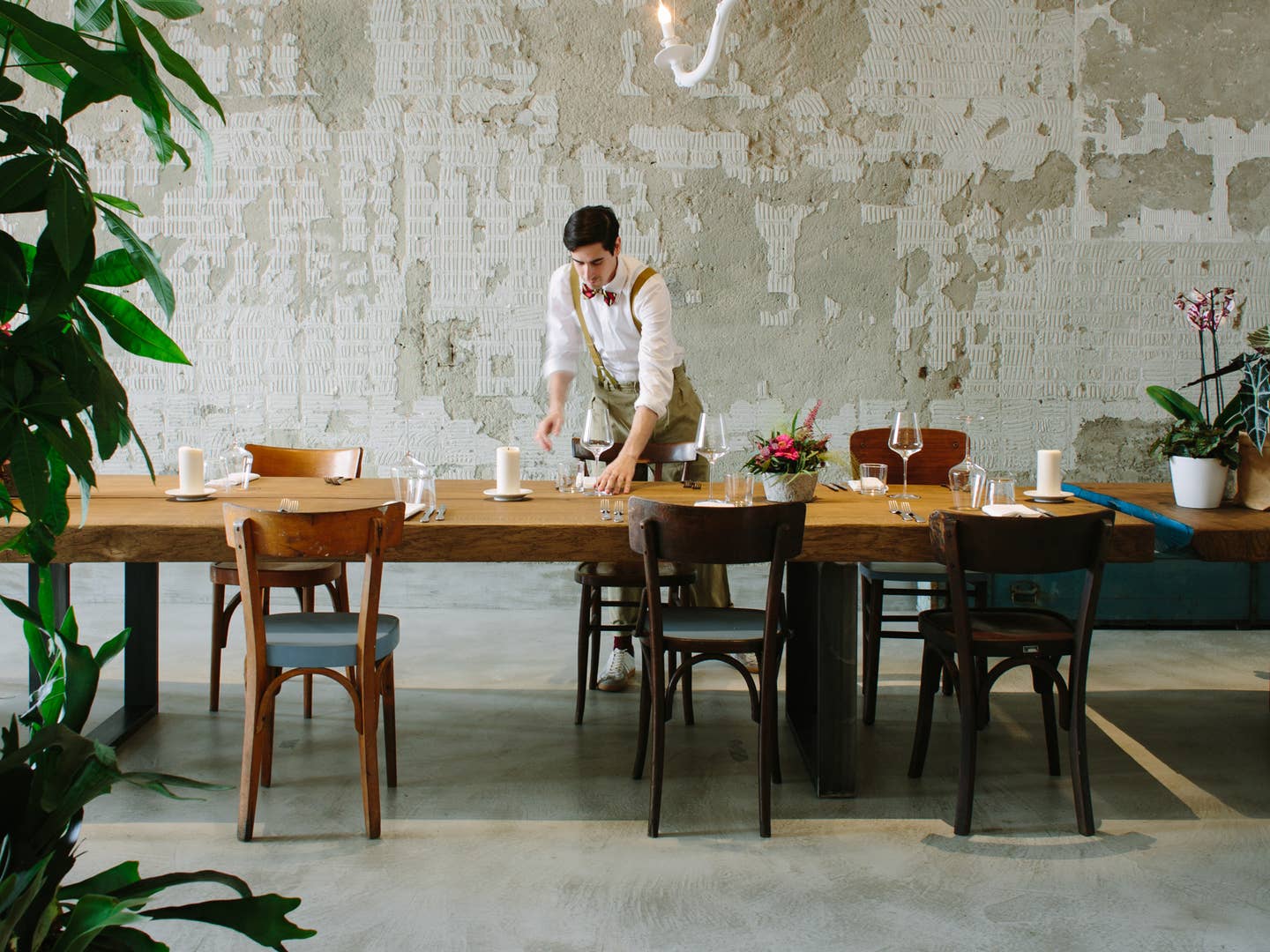 Travel
What's Old is New Again
Florence gets new life, thanks to the arrival of a spate of culinary hot spots
Good Taste Award Winner 2015: Florence, A Modernized Classic
Romantic, charming Florence is many wonderful things. But a forward-thinking food destination? Not until this past year. A crop of splashy openings is delivering a shot of modernity and buzzy style to the historic Italian city.
The Glossy Museum Wine Bar
Museo dell'Opera del Duomo
The much anticipated expansion of the Museo dell'Opera del Duomo will be unveiled this month next to the centuries-old Duomo. The sleek, modern space will house a new chic wine bar, designed by museum architect Adolfo Natalini, with prime outdoor seating near the Duomo's domed roof.
The Upscale Food Court
Il Mercato Centrale Firenze
For years, the upstairs floor of Il Mercato Centrale Firenze, which opened in 1874, sat empty. A recent renovation transformed it into the ideal Italian food court, stocked with a cheese monger, a craft-beer stand, a wine station, and stalls of salumi, pizza, gelato, fresh-made pasta, and chocolate.
The Design-Minded Cooking School
Desinare
A gorgeously modern home-design showroom, Desinare offers Florentine cooking classes taught by local chefs, including Enrica Della Martira, a finalist on the popular Italian version of Masterchef.
The Instagram-Worthy All-Day Café
La Ménagère
In a cool, stripped-down space where chandeliers hang from exposed wires, the shape-shifting La Ménagère transforms from a café with coffee from local roaster Ditta Artigianale in the morning to a casually cool lunch spot in the afternoon to the city's most inventive cocktail bar at night. In the back, a tasting-menu restaurant serves twists on Italian classics, like warm-and-cold caprese salad in a glass.
The Big-Name-Chef Restaurant
Irene
For certain food-obsessed Italians, the name "Fulvio Pierangelini" has a mystical lore. After earning two Michelin stars at Tuscany's Il Gambero Rosso, he closed it down. At the new Irene restaurant in Hotel Savoy, he serves simple but elegant dishes like lobster linguine and red-prawn tartare with ricotta.