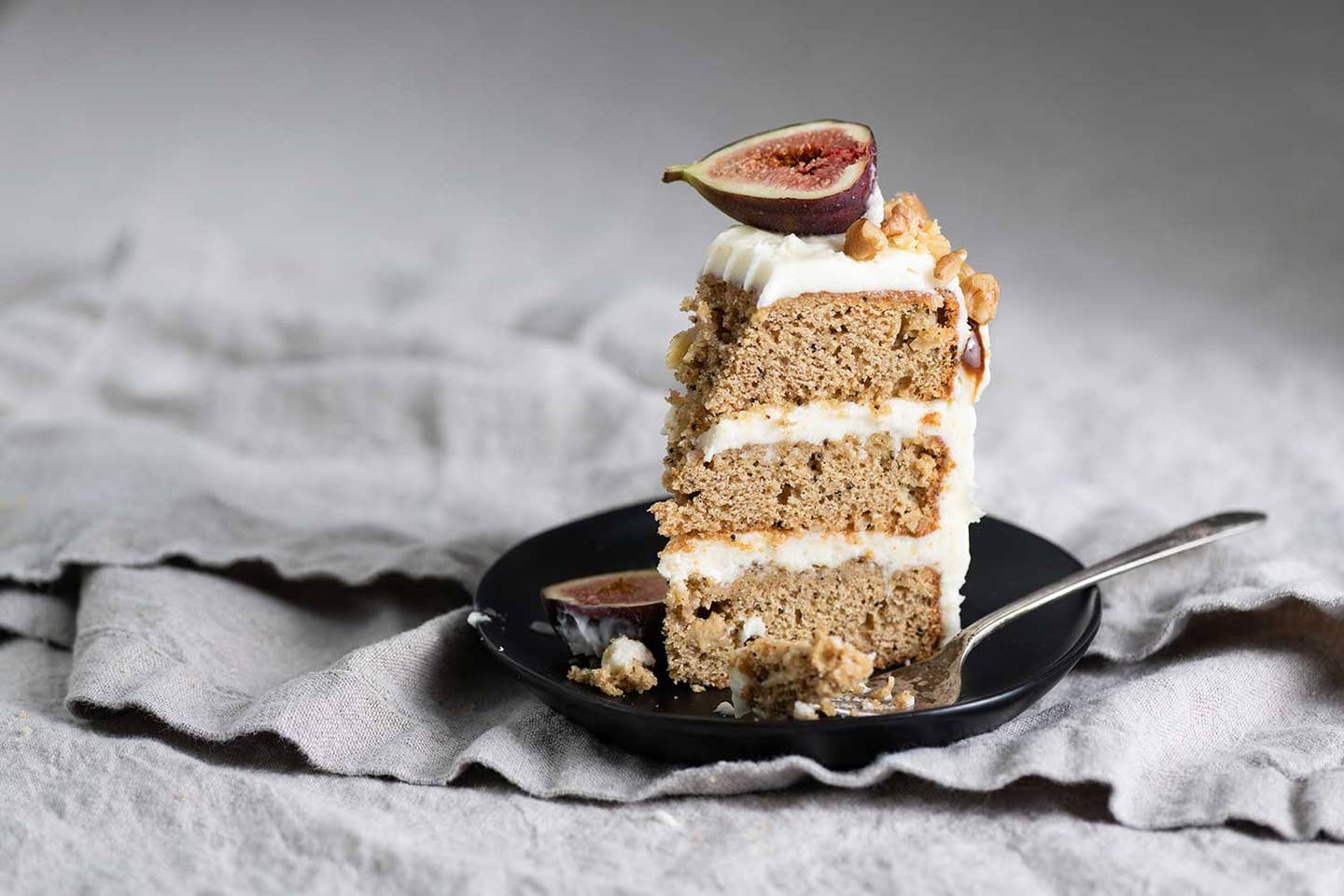 Culture
Meet the SAVEUR Blog Awards Finalists: 6 Best Baking & Sweets Blog
Have a sweet tooth? Get ready to get sweet on these
The SAVEUR Blog Awards are here, and from a pool of tens of thousands of reader nominations we've selected 66 finalists in 11 categories. Now it's your turn to vote for a winner. Cast your ballot here early and often; you can vote as many times as you like by September 12th. Today: meet the finalists for our Best Baking & Sweets Blog category.
These 6 bloggers really love baking, and they consistently wow us with everything they pull out of the oven.
The Blog: Broma Bakery serves as a place for home cooks and bakers to get their daily fix of delicious food. It has a mixture of comforting classics like Coq au Vin, elevated desserts like Red Wine Brownies, and some healthier recipes like No Bake Blueberry Almond Breakfast Bars. In essence, the food you find on Broma Bakery is the food blogger Sarah Fennel eats: decadent desserts mixed with healthier savory options to balance it all out.
The Blogger: Sarah Fennel started Broma Bakery way back in 2010, when she was a homesick college student who missed her mom's desserts. She decided to chronicle all of her mom's recipes online in the form of a blog. For the next 4 years, Broma Bakery served as a creative outlet, combining Sarah's love of photography and insatiable sweet tooth. When her job situation after college unexpectedly changed, she found herself wondering if, instead of going to get another "real" job, she could make this blog thing work. You know, full-time. She gave herself 2 months, and 3 years later, the blog has blossomed into her career.
The Blog: The main aim of The Cinnaman is to create and revive memories in people, through the ingredients blogger Majed Ali works with, the recipes he drafts, and the stories he tells through his food. People instinctively connect with food; it's a language that transcends barriers. We all relate to those feelings we remember smelling, touching or creating food and it's important to be able to connect with people throughout the world via this medium. Each post on the blog is written in both in English and Arabic to connect as many people as possible. Food, after all, is something we all need and understand.
The Blogger: Majed Ali is a self taught baker, writer, photographer, and food stylist. He lives in Dubai with his beautiful mom, after his father recently passed away. He fell in love with baking from the moment his kitchen filled with the aroma of cinnamon from his very first baking project, a banana bread. He gains inspiration from childhood memories, the people he loves, life's journeys, adventures and travels with friends, and of course the cookbooks that he reads. He loves to add his Middle Eastern heritage and touch to his food, in order to infuse it with his Emirati soul.
The Blog: Wild Wild Whisk focuses on indulgent yet approachable desserts and baked goods. The blog's mission is to encourage the home-bakers of all experience levels to have fun in the kitchen. Baking from scratch is not a chore, it's a way to bring people back into the kitchen to spend some quality time with the family while whipping up something delicious that the whole family can enjoy. You will find something for everyone in the family here, from cookies, to cupcakes, to homemade bread and even the occasional gourmet dog treats for your furry friends.
The Blogger: Trang Doan is a self-taught baker, food photographer and recipe developer behind Wild Wild Whisk. She has an unconditional love for flour, butter and sugar. A chemical engineer by trade, she is obsessed with ingredients and all the chemical reactions happening underneath the surface of delicious pastries, breads, and all baked goods. She loves food and will try absolutely anything at least once; she will never say no to a slice of chocolate cake or a giant chocolate chip cookie. And she loves nothing more than being able to put a smile on people's face with delicious baked goods.
The Blog: No More Mr. Nice Pie explores the connection between well-worn rolling pins, family, seasonality, and popular culture. With a slightly raised eyebrow towards contemporary food trends, a reverence for nostalgia, and 5-7-5 pie-kus, No More Mr. Nice Pie reminds us that pastry, like history, repeats itself. This weekly on-line journal strives to offer inspiring yet approachable recipes, making them almost as tangible as generous slices of pie.
The Blogger: Ellen Gray grew up in a multigenerational household where dessert after every meal was the norm, not the exception. Her baking apprenticeship was under the watchful eye of her grandmother's housekeeper, Jessie, who placed pie at the top of the family's food pyramid. Currently, Ellen is a freelance food writer and professional pie whisperer in the Garden State. She wields a rolling pin by day and pens observations at night at No More Mr. Nice Pie. When not in the kitchen or fulfilling her passion for theatre, she can be found logging miles in her running shoes.
The Blog: In Astrid Field's world, there is no greater love than that of a chocolate salted caramel tart, no deeper joy than the sight of a freshly baked tray of cinnamon buns, and most importantly, no such thing as guilt. Welcome! she think's you'll like it here. The Sweet Rebellion is all about unapologetically sweet, decadent treats. Astrid's recipes vary from simple to showstopper - there is a sweet something for any baker. Food made with love should be eaten without guilt! Join the Sweet Rebellion.
The Blogger: It all started with Astrid's first baking book. It was a gift from her parents on her 14th birthday. She was obsessed! All the hours spent in the kitchen sparked a fascination within herself. What molecular magic was happening between the ingredients? Astrid went on to do a degree in Food Science and work in a flavour laboratory. In 2013 Astrid was diagnosed with MS. She left the commercial food industry but missed the creative aspect of developing products. This combined with her incurable dessert addiction led Astrid to start a blog documenting her baking experiments. The Sweet Rebellion was born.
The Blog: Two Cups Flour was created to share and teach breakfast, bread, and dessert recipes to fellow home bakers. Featuring new twists on the old classics along with helpful instructional tips. Each category uses an array of flours to highlight their textures, and traits. Vegan, Gluten Free, and Flourless options mixed in with good old comfort food. Challenging baking enthusiasts to try something new and have fun in the kitchen!
The Blogger: Jenn is a true southern gal whose love is photography and baking. A typical day of recipe creation includes dancing with dogs, clouds of flour, and way too many trips to the grocery store. She's a dreamer at heart with a huge sweet tooth, and she never turned down a piece of fresh bread. Armed with a spatula and camera, she's sharing her baking journey with you.