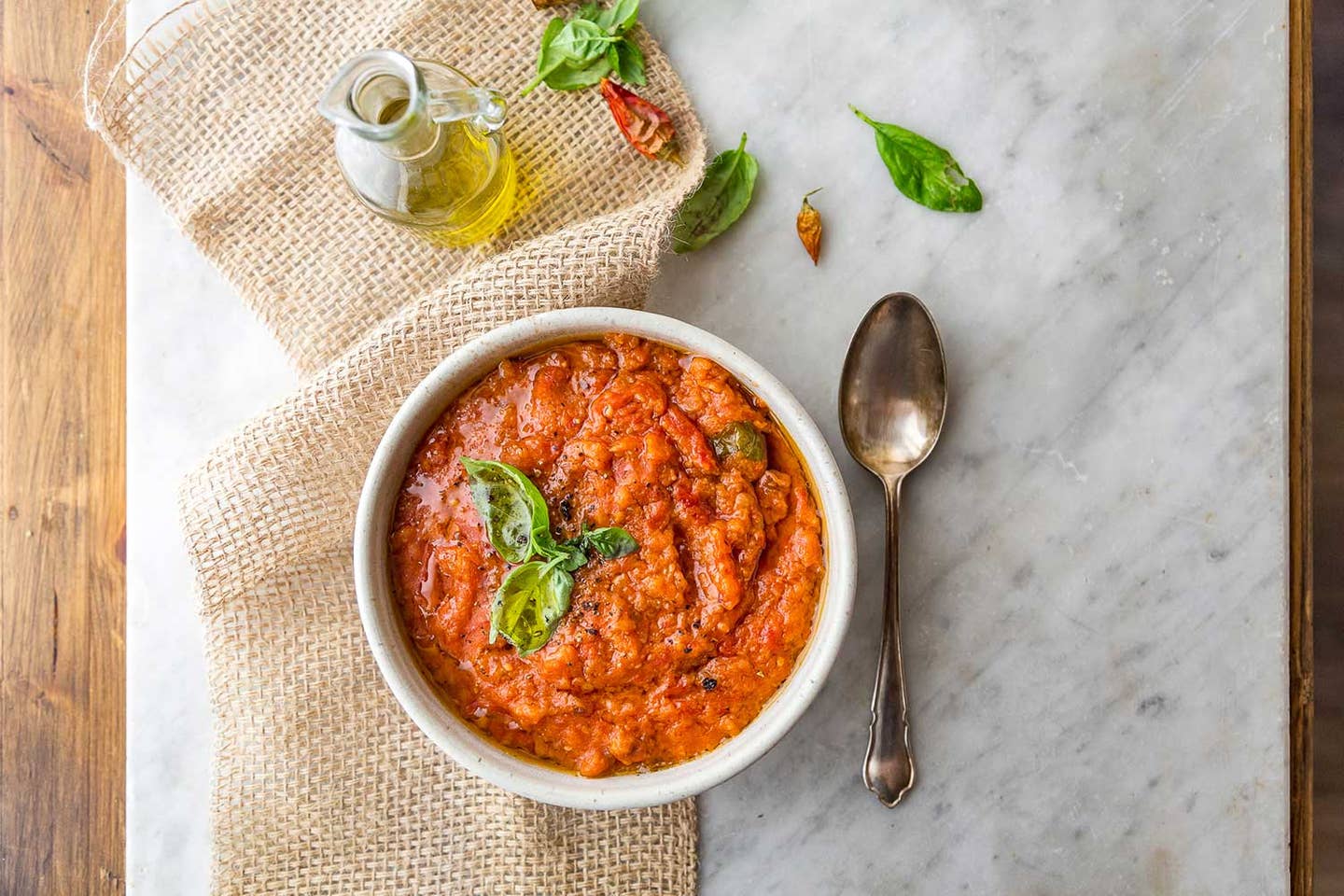 Culture
Meet the SAVEUR Blog Awards Finalists: The 6 Most Inspired Weeknight Dinners
These are the blogs we turn to for meals on the weekday grind
The SAVEUR Blog Awards are here, and from a pool of tens of thousands of reader nominations we've selected 66 finalists in 11 categories. Now it's your turn to vote for a winner. Cast your ballot here early and often; you can vote as many times as you like by September 12th. Today: meet the finalists for our Most Inspired Weeknight Dinners category.
After a long day of work, it's not always easy to face your kitchen and whip up dinner. But these 6 bloggers are giving us the inspiration and motivation we need to get excited about cooking every night.
The Blog: The Defined Dish is a popular blog and social media outlet that focuses on providing real, approachable food that any level of cook can enjoy. Although you'll find a little bit of everything on The Defined Dish, you will mainly find a fantastic collection of healthy, wholesome weeknight meals that are simple to make and bursting with flavor.
The Blogger: Alex Snodgrass is the food lover, health enthusiast, and founder of the popular blog and social media outlet The Defined Dish. Alex is a recipe developer and food stylist based in Dallas, where she lives with her husband and two young daughters. Her recipes use clean ingredients that are known for being simple, easy, and full of flavor.
The Blog: At TeaForTurmeric, you'll find healthy and gluten-free recipes, many of which are inspired by Izzah's Pakistani heritage. The blog includes recipes from all over the world, with a special emphasis on South Asian cuisine. TeaForTurmeric aims to make South Asian cooking easier and healthier without compromising on the traditional, authentic taste. The recipes are rigorously tested, easy-to-follow, and adapted to the modern kitchen.
The Blogger: Izzah Cheema started her blog purely out of her love for cooking and writing. Though her formal education is in engineering and business, she dreamed of a career in which she could inspire others to eat well and live to their maximum potential. Izzah believes healthy living should be sustainable instead of trendy and moderate instead of guilt-inducing. She also shares plenty of quick recipes, tutorials, and LIVE videos on her Instagram @teaforturmeric.
The Blog: You only have to look at its name to know what Porch, Wine & Gravy is about. As long as blogger Jolie Meaux can remember, she has cooked for her loved ones. Some years ago she started Sunday Suppers as way to bring back the old tradition of suppers at your Maw-Maws house. Inspired by her many nights of making gravies, drinking wine and visiting on the porch, the blog was born. Her goal was to capture that feeling. A place for laughter, stories, rants, or a good cry, and all the while there is something cooking on the stove.
The Blogger: Jolie Meaux is a native of South Louisiana who lived and traveled the world until she finally decided "there is no place like home." Food has always been a passion and Porch, Wine & Gravy was started as a digital diary and cookbook for her three children. Along with fellow South Louisiana Native Lucius A. Fontenot her fiancee and photographer they aspire to bring the love of food, life and story telling that is Cajun culture, to everyone.
The Blog: Juls' Kitchen transports you to a Tuscan kitchen, showing you the honest and seasonal food of Tuscany through beautiful photography. Giulia and Tommaso tell you the stories that are often the inspiration behind a recipe. Rigorously tested, these recipes give you detailed and uncomplicated instructions to recreate a little bite of Tuscany at home. Their mission is to inspire people to cook simple meals with an unmistakable Italian twist, where the quality and freshness of the ingredients shine through in every recipe. They love nothing more than to receive word from readers who successfully recreated their recipes. After all, Tuscan food is all about sharing and passing on knowledge.
The Bloggers: Tommaso was born in the outskirts of Florence, Giulia in a farmhouse in the countryside near Siena, but now they both call home a peaceful corner in the hills of Tuscany, where Giulia's family has been living since the 1920s. Giulia, a food writer and photographer, loves honest, simple food: seasonal products, family recipes, memories and stories. She started her blog in 2009. Tommaso, the head tester, joined Giulia, embracing her life project, contributing to Juls' Kitchen with his passion for social media, photography, and video making. You can find them online, or teaching Tuscan cooking classes in their cooking studio, shopping at the market, or picking the seasonal produce directly from their vegetable garden to cook up a storm for family and friends.
The Blog: Feasting at Home is where Sylvia shares simple, plant-forward recipes, that are grounded in the seasons. No matter what our diet—vegan, gluten-free, pescatarian or paleo—we can all agree on one thing. Cooking meals from scratch, utilizing fresh vibrant produce is one of the healthiest, nourishing things we can give ourselves and our families. But for most, time is short. It is her hope to make cooking healthy veggie-based meals as simple and approachable as possible without sacrificing flavor or beauty. The blog offers a wide variety of recipes from around the globe with an abundant selection of vegan and gluten-free recipes, along with tips and tricks to help elevate meals and enhance flavor.
The Blogger: Sylvia lives the the beautiful Northwest and has been in the food business for over 20 years, first opening a vegetarian restaurant and then later a catering business. Being raised by an Egyptian father and a Finnish Mother, both immigrants, they showed her how creating a simple meal could connect people and bring them together around the table, no matter what their differences. Through their frugality, they taught her how to take the simplest, humblest ingredients and turn them into a feast for the senses through the use of spices and herbs. Over the years she expanded her culinary experience through travel and began sharing her globally-inspired recipes on her blog, which she now works on full-time. When she is not in the kitchen, or photographing, she loves to be outdoors with her husband Brian, hiking, biking or kayaking.
The Blog: Mostly simple, sometimes fussy, always seasonal—Alexandra's Kitchen hopes to inspire people to cook. Through recipes, stories, tips, and tricks, Alexandra's Kitchen encourages Readers to support their local food systems and maximize their CSAs, to have the confidence to get dinner on the table any night of the week, and to overcome their fear of baking, especially bread.
The Blogger: Alexandra Stafford lives in upstate New York with her husband and four young children and currently is writing a cookbook, Bread. Toast. Crumbs. (Clarkson Potter, spring 2017). Her food journey began in 2003 when she graduated from Yale and moved to Philadelphia, where she attended cooking school and worked in catering and restaurant kitchens. After spending two years at Fork, first as a prep cook, ultimately as sous chef, she left the restaurant world, started her blog, Alexandra's Kitchen, and began writing about food for newspapers and magazines.