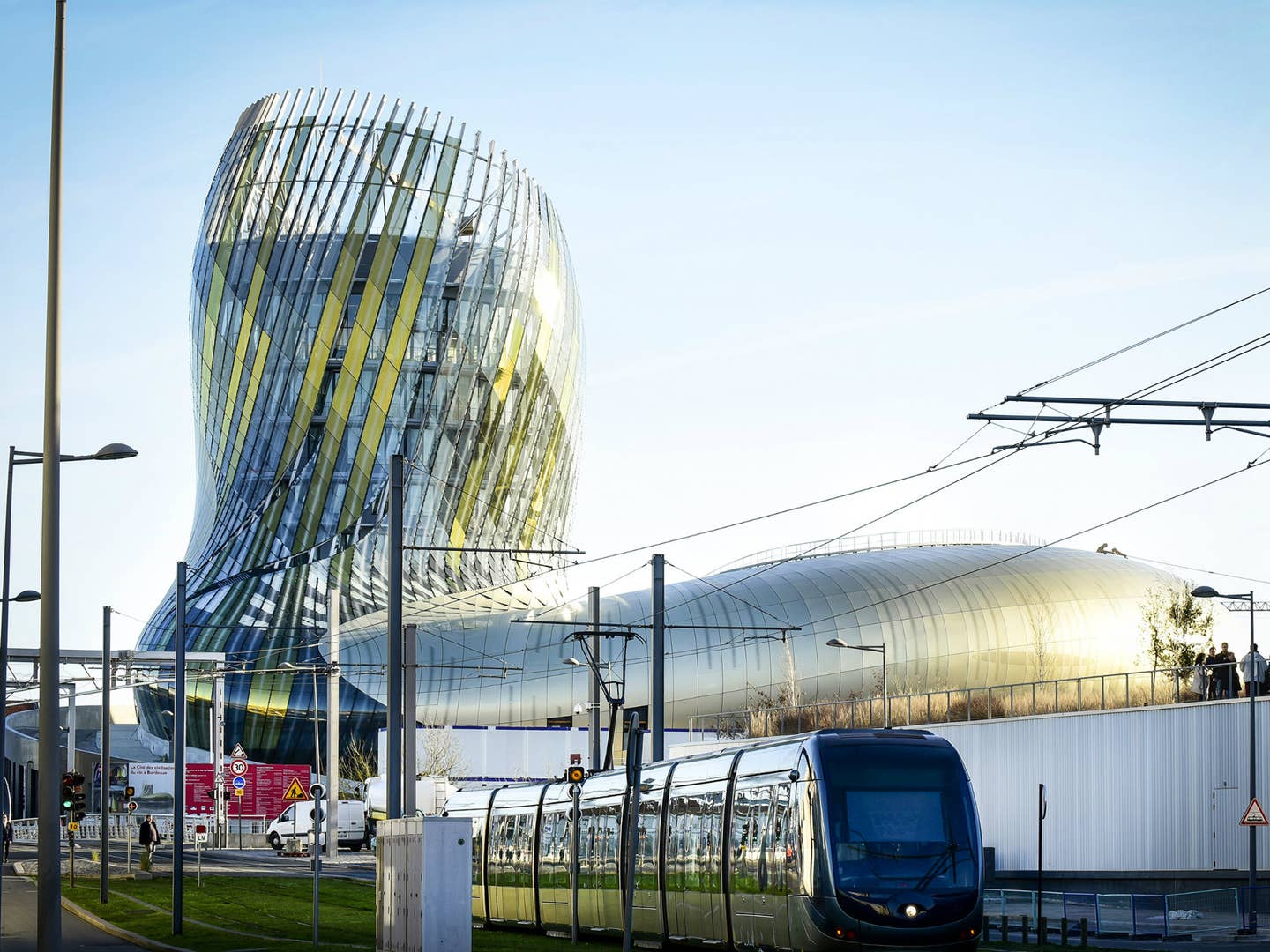 Travel
Bordeaux is France's Next Great Food Destination
With an influx of young chefs and a flashy new museum dubbed the "Guggenheim of wine" opening next month, the food of Bourdeaux is changing for the better
For centuries, the pride of the city of Bordeaux has been the wines produced in the vineyards that surround it and the magnificent 18th-century limestone façades lining the Garonne River. But starting June 1, the Porte de la Lune—the southwestern city's lyrical sobriquet describes the way it hugs the river banks in a crescent—will have a racy new landmark: the €81-million new wine museum, La Cité du Vin. This architecturally provocative glass-and-metal building, built on the edge of the redeveloping docklands district by the Parisian firm XTU, has a curling shape, perhaps inspired by either a glass of wine or something a dog might leave on the sidewalk. In any case, the museum represents an embrace of a more modern and accessible way of thinking about wine.
"Our goal is to tell the story of wine everywhere in the world, which is why each year a different wine-producing country will be the subject of special expositions, lectures, and wine-tastings," says Sylvie Cazes, president of the museum.
La Cité du Vin is the culmination of a spectacular 15-year renovation and rehabilitation of the historic center of Bordeaux, which has given a game-changing boost to the city's once quiet and conservative restaurant scene.
"Bordeaux is in the midst of a gastronomic evolution," says chef Tanguy Laviale, a Parisian who arrived two years ago and whose excellent restaurant-and-wine shop Garopapilles (62 rue l'Abbé de l'Epée) is the city's most popular recent opening. The menu changes regularly, but dishes like pan-roasted scallops on a bed of shiitake mushrooms and parsnip cream, and veal mignon with poached pears, cockles, and squid ink gnocchi show off Laviale's style.
At Miles (33 rue du Cancera), an inventive modern bistro menu includes veal tartare with a sesame oil—marinated egg yolk and tapioca chips, as well as swordfish with Madras curry leaf gelée and coconut-cilantro gremolata. L'Etoile de Mer du Petit Commerce (19–22 rue Parlement Saint-Pierre), where chef Stéphane Carrade cooks dishes like grilled red mullet with herring caviar and sea urchins, is this gastronomic city's best seafood restaurant.