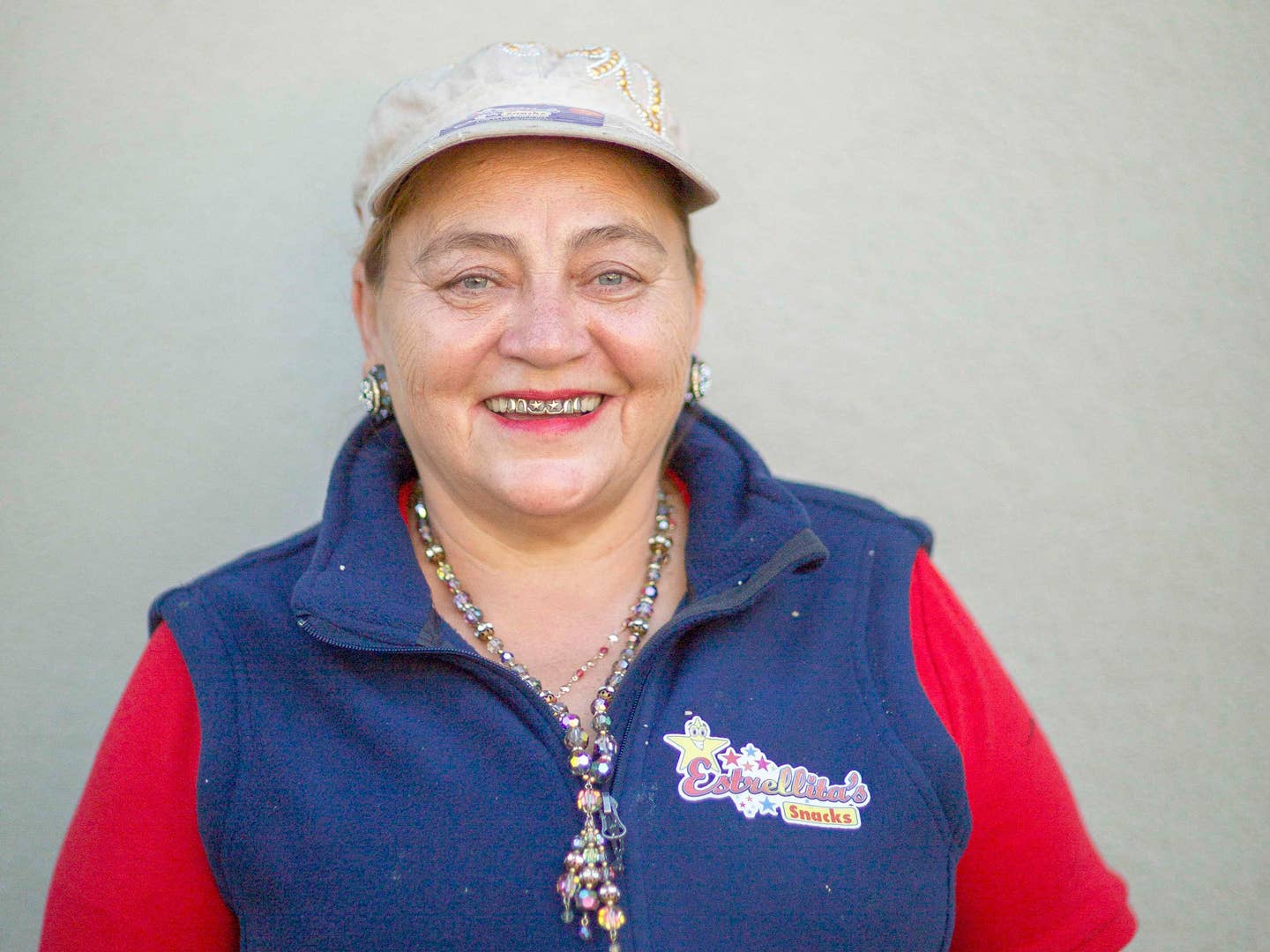 Culture
From Chips to a Booming Mexican-Salvadoran Business
Maria del Carmen Flores is one of La Cocina's most vibrant entrepreneurs
La Cocina is a nonprofit kitchen incubator, housed in a modern building in San Francisco's Mission District, that helps low-income women, particularly immigrants, formalize and grow food businesses. In the 10 years since opening, the organization has provided support to dozens of women from every corner of the globe—from Cambodia to Oakland, Nepal to El Salvador.
On August 15 and 16, the organization will host its seventh annual San Francisco Street Food Festival, which brings together the current crop of incubating entrepreneurs, La Cocina graduates and restaurant chefs for a two-day eating bacchanalia. Over the course of the next four weeks, we'll be posting profiles of some of the La Cocina entrepreneurs. Here is Maria del Carmen Flores and her tamales for round number three. (Check out our previous profiles of Binita Pradhan and Nite Yun.)
"I always wanted to be a singer, so growing up, I'd dress to the nines so I'd be ready to go on TV anytime," says Maria del Carmen Flores, flashing a brilliant smile that reveals a serious grill, gold stars adorning her two front teeth.
Del Carmen Flores was one of La Cocina's first program participants, joining the organization in 2005. In the decade since she started her business, Estrellita's Snacks, she has become a fixture of the San Francisco farmer's markets.
Customers are lured to her booth both by her elaborate outfits and jewelry and her food, a mix of Salvadoran and Mexican dishes that includes freshly griddled pupusas, filled with shredded pork and cheese and accompanied by a mound of the tangy, oregano-flecked pickled cabbage relish known as curtido; tender vegetable-studded tamales; and bags of fried yucca and plantain chips.
The chips launched the business. Del Carmen Flores, who was born in El Salvador and spent 35 years in Oaxaca, came to San Francisco 20 years ago. After some time living on the streets of San Francisco, the single mother of seven approached a Mexican woman selling sliced mango on a Mission District street corner. "I started working for her," explains del Carmen Flores, "and with the $20 I made I bought a couple of pounds of plantains, some oil and salt. I fried them into chips at home, and started selling them on the street. I made $300."
Estrellita's Snacks has grown, with the help of her children and her children's children, into a robust and beloved business. The company name, which is derived from Estrella, the Spanish word for star, is also the name of one of her daughters and granddaughter. "I thought it would be my singing that made me a star, but in the end it was my food," she says.