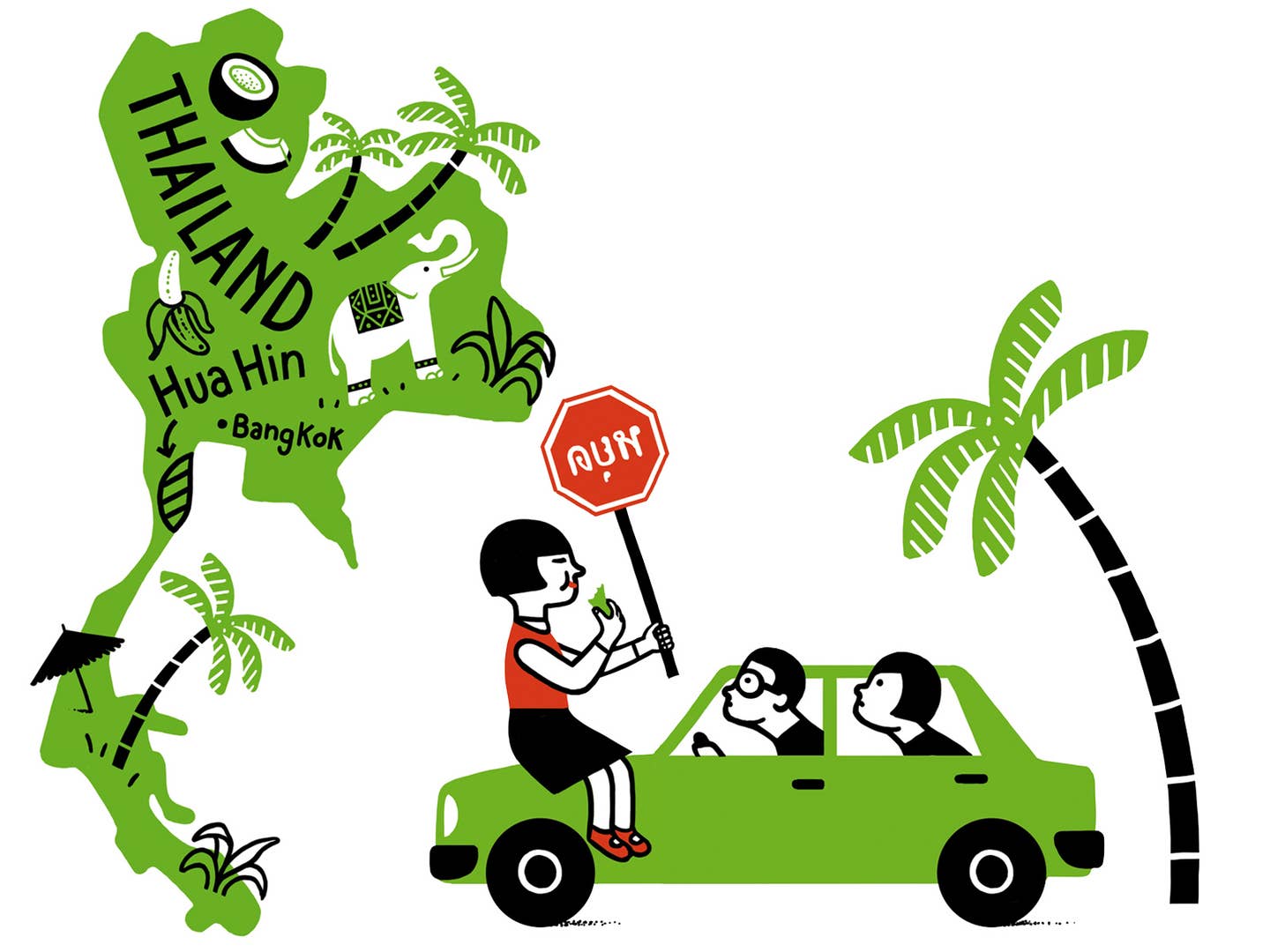 Travel
The Choucroute Route
A trip spent crisscrossing Alsace, reading literature to French coal miners and searching for an elusive plate of sauerkraut and sausage
We were called les belles étrangers: the beautiful foreigners. Twelve American writers brought to France as part of a cultural exchange delivering foreign literature to rural communities. After we arrived in Paris, we were paired off and given our assignments: One set was sent to Corsica, another to Nice, another to Marseille. I was informed, however, that my partner had hurt his back. I would be traveling alone to…the director looked at his clipboard. "Mulhouse," he said. Pronounced "mool-OOZE." Somewhere in Alsace. I was introduced to my chaperone—a pretty English-free Algerian girl named Sylvie—and off we went to the German border, to Mulhouse, a wind-harried industrial town once known as the "Manchester of France." There I was introduced to the Provincial Librarian, a weary, bald, monkish man. I say monkish because, though fluent in English, he seemed to have taken a vow of silence, and in this silence I was taken to dinner. Here, at last, I felt hope. One of my earliest childhood memories is of an Alsatian restaurant that served choucroute garnie, a rustic dish of sauerkraut, bacon, sausage, and potatoes. I ordered it in my halting French, but the Librarian, finally speaking, intervened. "No no," he explained, "this is not the place for choucroute." Obediently, I sat back. But I vowed I would have my choucroute.
Early the next morning, Sylvie appeared in my hotel lobby and led me to where the Librarian waited, in his car, a Twingo, to bring me to Pulversheim. The road was bumpy, the sky gray; we passed through small towns of half-timbered buildings and brick church towers. Then to the library, where a number of local coal miners had gathered to hear me read from my novel. Dinner was in the town's sole restaurant. I looked at Sylvie and the Librarian and asked: "Choucroute?" They shook their heads: not the place for choucroute. The next day, I was taken via a winding road to a mountaintop in the Vosges where a blanket of fog erased a famous view. We stood beside the Twingo in silence as the wind whipped around us. Then down the mountain to Murbach, where we ate in the library itself, crammed into a kids-section table while a librarian unwrapped the cellophane from my slice of pâté. No choucroute. The next day, through roads so narrow the Provincial Librarian had to fold in the side mirrors, we arrived in medieval-looking Ensisheim. In a church shop I discovered an embroidered recipe for choucroute, with impossible ingredients like "lard du Strasbourg," but alas, it was not for sale. After I had read to the coal miners there, the Provincial Librarian drove through the twilit forest to a crumbling monastery, where he stared longingly as though he belonged there; Sylvie had me take pictures of her in a new hat.
Guebwiller was next, in the pouring rain, and the Provincial Librarian drove so slowly that one motorcyclist after another passed us on the road. The librarians there were proud to show me "American desserts" they had made from online recipes; these turned out to be cupcakes. The next day, we reached Aspach-le-Bas through dark early-morning roads where the only lights in the towns we passed through were from bakers. I arrived in time to have a lunch of aspic and red wine with the high school principal. No choucroute. I read to miners in Ottmarsheim, Ungersheim, Houssen, Carspach, and Munchhouse. But it seemed that no place—not even hopeful-sounding Munchhouse—was the place for choucroute. When my time was finally over, and we drove south through the Pfaffenheim Forest back to Mulhouse, to a quaint little restaurant, I was once again defeated. I asked at last: "All right, so where is the place for choucroute?" The Librarian exchanged a baffled glance with Sylvie before telling me, as if it were too obvious to be uttered: "But of course, you have it at home!" I could have hit him with a sausage.
Except that he was right; it is best at home, I later learned. There is nothing quite like having guests arrive to a house perfumed with Riesling-simmered pork or sitting down to enjoy the tang of good mustard with pork-soaked sauerkraut, smoky bacon, and wursts at your own table. And you may, as I do, make a wall of sausages between the meats and potatoes, re-creating on a plate that German border, that map of Alsace, where I read to coal miners on one choucrouteless trip to rural France.