Culture
What This Month's Cookbook Club Pick Taught Us about Family, Farmer's Markets, and Tomato Pie
Ashley Christensen talks elevated comfort food and the classic southern cuisine of Poole's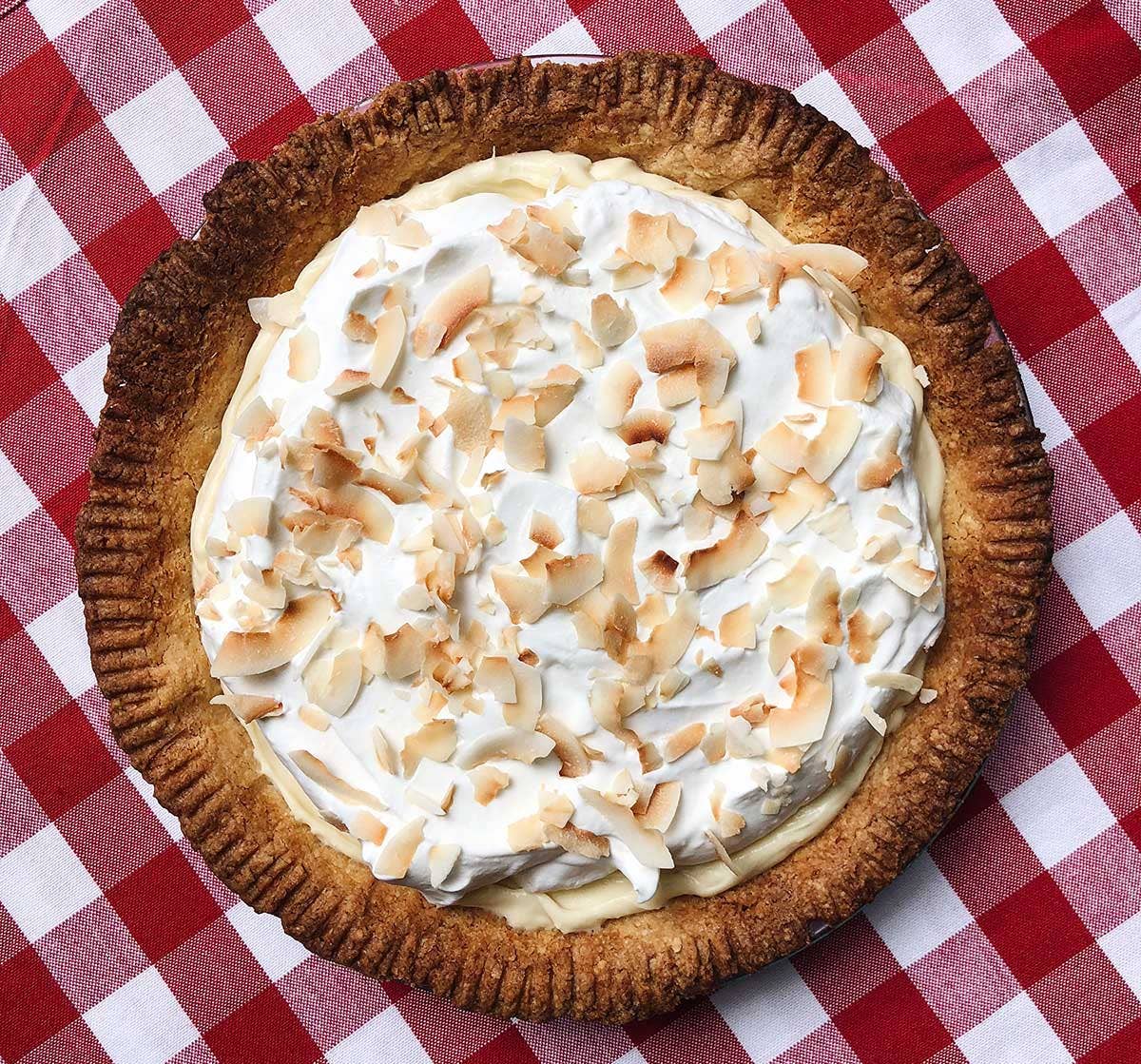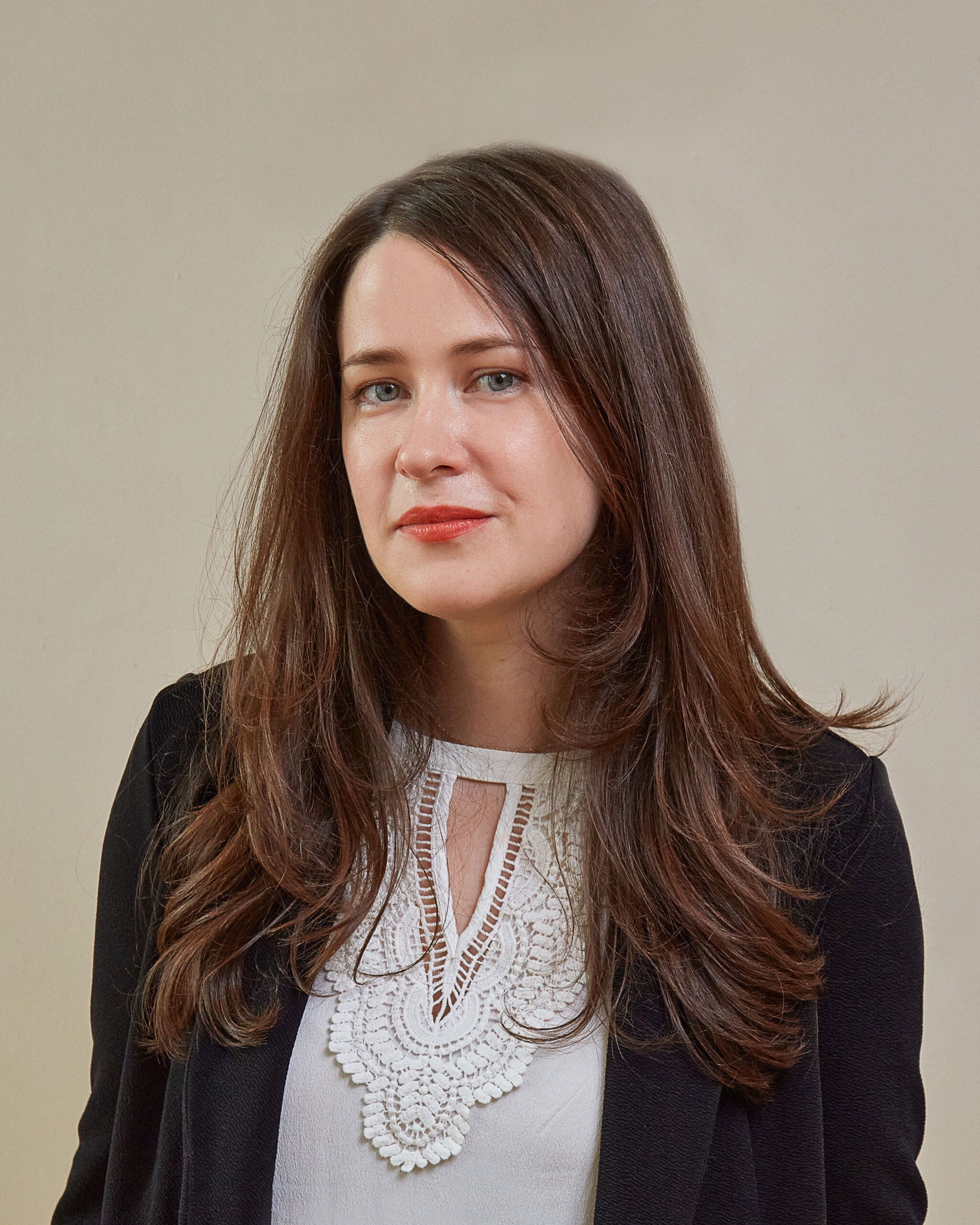 ---
For this month's installment of the SAVEUR Cookbook Club, the staff has been cooking our way through Ashley Christensen's, Poole's. The recipes are straightforward and accessible, ones that we've enjoyed whipping up for family suppers and bringing to potlucks. Many of the dishes that shine the brightest are those that feature summer produce, but Christensen is skilled at creating simple and satisfying food that makes the most of all sorts and seasons of ingredients.
The book, named after the North Carolina chef's first of many restaurants, is a beloved institution in downtown Raleigh. I spoke with Christensen to learn more about the diner's history, and about how Poole's and Christensen's own past have shaped the nostalgic comfort food she creates.
This interview has been edited and condensed for clarity
Poole's location has so much history, both for you and for the Raleigh community. I was hoping you could tell me a little bit about that before we dive into the food.
The building itself was originally Poole's Pies. The pie shop opened in the 40s, and at some point they added a luncheonette counter. I guess that happened in the early 50s. Then the luncheonette got so busy that they moved the pie shop and expanded the dining room.
My landlord is Shirley Poole (now Shirley Jordan); she's the daughter of John Poole, the man who built and opened Poole's Pies to begin with. As time went on, they had different people running the luncheonette. Later down the line, they sold the lease to someone who operated it for a while in the 90s. They changed the name to Vertigo. Then, over time, the name was changed back to Poole's Diner.
I have a little bit of family history with the space. My dad lived in Raleigh at around age 19 and worked downtown. He would go stand in line to eat home-cooked vegetables and stuff there.
I bartended there when I was 21 and also wrote my first menu there. I took over the brunch service and started cooking Sunday brunch there. When I felt like I was ready to find my own location for a restaurant, I got a call from the woman who held the lease at that time. She said, "Hey, I heard you're looking for a space. Would you want to come look at Poole's?" In about a week's time, I think we had made the deal and purchased the diner. This past December we celebrated 10 years.
Are any of the dishes that are on the menu now lifted from or inspired by the pie shop or the original diner menu?
We always try to have the idea of comfort be a driving force for the menu, so we may do a pot pie but it may be made of rabbit confit, or we do something that we call the Royale. That's a 10-ounce house-ground chuck burger that we roll in toasted peppercorn and sear in rendered duck fat. It's actually in the book. We're always playing on things that people really connect with, then trying to explore ways to take them into a new space. But we try to to do so in a way that still feels inviting and comforting and helps people to feel connected to all the fun ideas that we're exploring.
In your introduction, you mentioned that when you were learning to cook when you were a kid, your dad would bring recipes home from all over the country. How do your parents, and your parents' cooking influence your menu today?
The way that my parents cooked very much informs my approach to food. My dad was a truck driver and he would just eat all over the country. He did a lot of routes to New Orleans, so I think that food really inspires his cooking. My dad was also a big gardener, and so we were constantly cooking out of the garden. To have that sense of what it means to cook in the season, that experience definitely informs how we approach changing menus and dialing our food in.
My dad is a big fan of all-day cooking, which I think fits in really beautifully in the restaurant format. There's just something really beautiful about that kind of cooking, where lots of steps are taken over the course of the day and everybody watches a dish evolve and become something more than it started as. I really like that sort of romantic side of cooking.
Is Raleigh receptive to your emphasis on seasonality and local produce?
Oh, yeah. Agriculture is just unbelievable here. I'm a big believer that there's just no excuse to not make great food in Raleigh. There's so much great stuff available. Poole's is maybe half a mile away from the state farmer's market, which is open 363 days a year. We've got folks coming in from all over North Carolina, selling produce there. We're two hours from the coast and so we've also got incredible seafood runners coming back and forth between the North Carolina waters and us. I think you see that excitement for seasonality and local ingredients everywhere, but here, it's just so available, so diverse and rich.
I saw you also use a number of really specific regional pantry items throughout the book and I wanted to ask you about "rice grits".
There's a strain of rice called Carolina Gold. It's a super nutty, delicious, kind of popcorn-y rice to me. I love the flavor. It's a long, thin, fragile grain. When they're milling it, a lot of pieces get broken, and at the bottom of the mill itself, there are all these bits left over. They call them "middlins". Because they are so similar to grits, the other term for them is rice grits.
You boil them like you would boil pasta and then, to order, we'll pick them back up with a touch of stock or tomato water, then we just finish it like we would finish risotto: with a little butter, sometimes a little cheese. Because the grains are broken, they release a lot of starch.
Ah, okay. So they make their own sauce?
Exactly. It's a product that I would say, over the last 10 years, Anson Mills and Glenn Roberts have really brought to the conversation. I think they've got a lot of folks growing that rice again.
I thought that your method of using pâte à choux as a deep-frying batter was totally brilliant. I've never seen that before. How did you come up with that technique?
It just kind of made sense to me. Think about making a fritter or batter that you're going to deep-fry—I was interested in is finding a way to have it be really custard-y in the middle but not raw. If we're working with pâte à choux, then we're working with a dough that really we've already cooked. By the time heat travels through it, it kind of wakes that back up. You get that great crust on the outside but the center is cooked but stays really tender... When you tear it apart, it kind of looks like a bread custard. It cooks quickly and you get an awesome texture. I love it.
More From The Saveur Cookbook Club
Do you have a favorite recipe in the book?
That's always a tough one. Well, we developed that tomato pie recipe for the book. I have to say, that's one of my favorites. It's on the Poole's Diner menu right now. I was thinking just how that would be a neat connection for the old pie shop and that it's something that I think is a part of southern cuisine, and I wanted to develop the recipe in a way that we could bake fresh tomatoes but not have it all watered down.
We salt the tomatoes so it pulls out a bunch of the liquid, and then I was just having this tomato pie conversation with my southern mom and she's like, "Well, you know what I do, I take that salad spinner thing you gave me for Christmas and I spin the tomatoes in that," and I was like, "Good, that's so great."
Yeah, I think that that's probably one of my favorite accomplishments in the book, was developing that recipe. I knew that recipe to be something that's kind of rich and cheesy and has the delicious tomatoes, but I wanted to have something that set us apart and, as we were working on the recipe, we added horseradish to it, which ended up being just this amazing complement. It keeps it kind of clean and lighter and has this little punch of sharpness, as well. And when I developed that recipe, I decided to make it for two pies, because you're going to want to give one to a neighbor.
You mentioned in your book that when you opened Poole's, you worried that the menu wasn't going to be "sophisticated enough" to compete with other new restaurants. Do you think that that your careful and slow approach to cooking and the emphasis on seasonality are the keys to elevating comfort food?
Maybe they're an element of it, but a big part of it is that I have this approach of thinking about what defines a dish, taking something that's classic, pulling it apart, and thinking about the detail of each step and ingredient, then finding new ways to put that stuff back together. This allows us that opportunity to present dishes that people feel like they have an understanding of, but then to add new elements that make it a new and exciting experience.
That feeling—wondering if comfort food was going to be enough of a contribution to my market—that's the product of being a young cook or a young chef, having a little bit of insecurity about if it's good enough, if it's going to be the thing that people love, as we searched to find our voice. Over time, that has been a really neat representation of how I've grown up, and of how our company has grown and been open to letting that evolve.