Culture
For Me, Self-Care Means Deep Frying for One
Cooking impractically has its perks.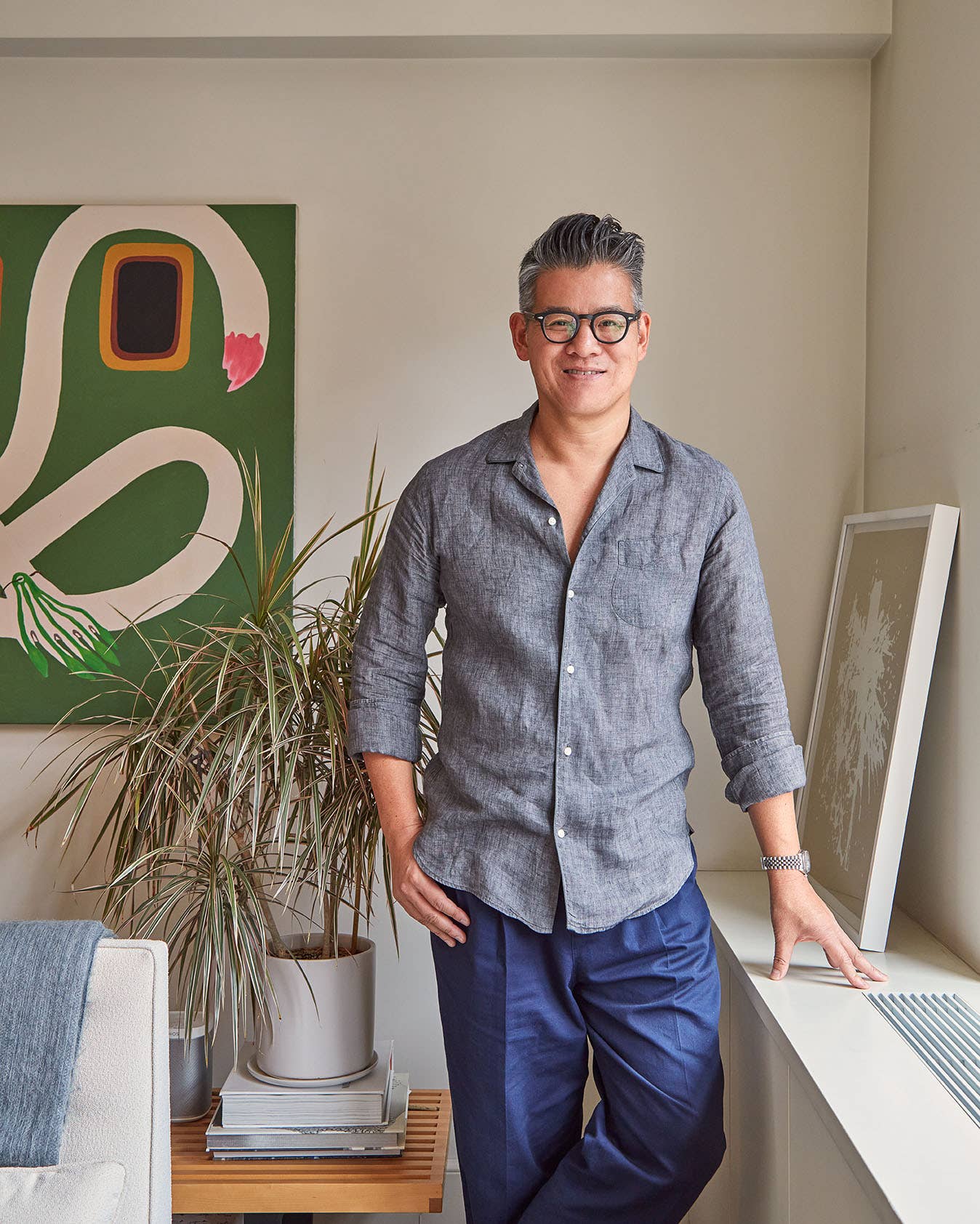 Welcome to Grandma's Notebook, a series unearthing the hand-written recipes of Mary Woo, the late grandmother of fashion designer Peter Som. Follow along as we dive into 20 years of recipes that trace her Chinese American immigrant experience. Along the way, we'll discover hidden family secrets, new and enticing flavors, and priceless hand-me-down dishes that deserve a second life in your kitchen.
After Grandpa died, Grandma rarely deep fried. Now living alone, her grown-up children scattered across the country, she had nobody to fry for. My mother was quick to sympathize: "The smell and mess of all that oil—can you blame her? In her apartment?" Heating a vat of oil for one person was impractical, but more importantly, the memories of frying chicken for her once-big, bustling family were too much to bear.
Like Grandma, until now I seldom fried. The dredging, the splattering, the time—just call it a fear of frying. I guess it runs in the family. 
But a few months ago, when I came upon "Jow Crispy Fry Mix for Western Appetites Developed from a Secret Chinese Recipe" while flipping through my grandma's old spiral-bound notebook, I knew it was time to get over myself. Mostly because I couldn't shake a craving for Grandma's fried scallops, which were only made on special occasions.
The recipe title is quite the mouthful. "Jow" roughly translates to "fry," and the part about "Western appetites"—well, that's a snapshot of a time when Chinese food in America was largely limited to a handful of dishes like egg foo young and sweet-and-sour anything.
In Chinese and Chinese American cuisines, the ingredients for fry batter are essentially the same: flour, cornstarch, baking soda, and water. Intriguingly, Grandma's version calls for a mix of flours (all-purpose, corn, and rice), plus salt, sugar and "spices." No measurements, of course. Even from heaven, Grandma was keeping me on my toes.
I rolled up my sleeves, threw open the kitchen window, and got to testing. After making a few versions, I settled on proportions that made for a puffy, crispy, golden, and smooth shell. This batter can encase virtually anything.
That's what I learned in the ensuing weeks as I deep-fried chicken, shrimp, scallops, and—my favorite—cod, which I served with hoisin tartar sauce alongside. One night, I even fried bananas in the leftover batter. I'm a fry-baby no more!
These days, I fry for a crowd, but sometimes I fry for just me. Through Grandma, I've learned that cooking, like life, is about taking your time, accepting the mess, and enjoying the process.