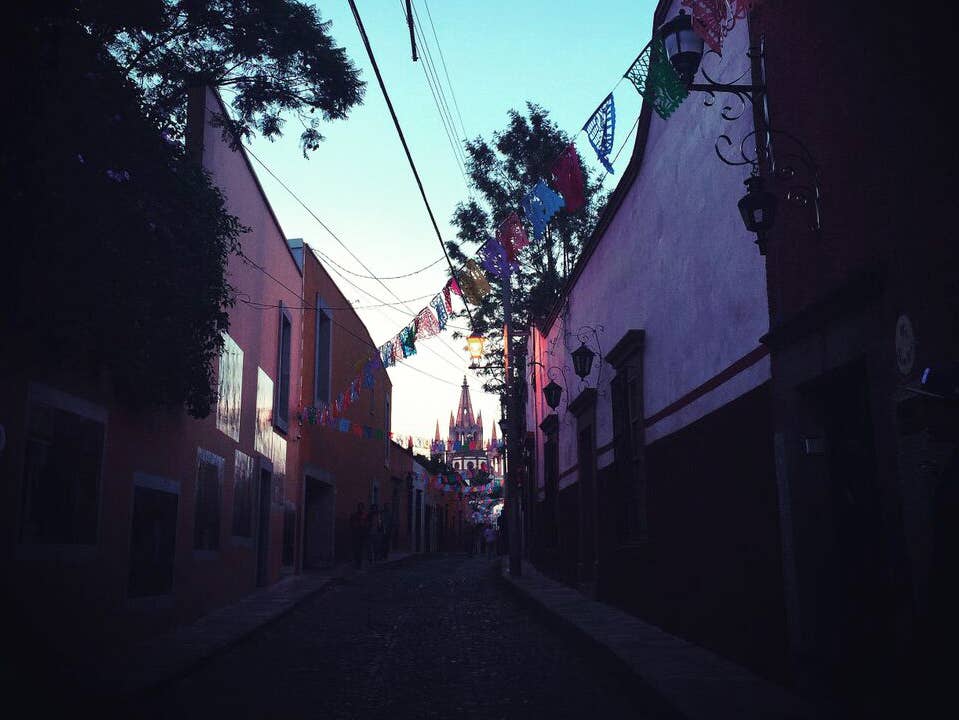 Travel
Dispatch: Cooking at the Sabores San Miguel
In San Miguel de Allende, Mexico, a food festival brings local and global cooks together
I didn't get a lot of sleep last week in the lively, beautiful town of San Miguel de Allende. My husband Joe and I, representing our Tacolicious restaurants in San Francisco, were lucky enough to be part of the posse of chefs and restaurant owners brought down to Mexico to participate in the third year of the Sabores San Miguel food festival. For three days in mid-June, it seemed like the whole town was eating and drinking and dancing it up under one tent in the leafy, lush Parque Juarez.
The festival, produced by Donnie Masterton and Angela Lewis Serrano, was a testament to the fantastic food being cooked up in SMA. Next to local restaurants such as Aguamiel and Aperi and patisseries such as Cumpanio, SMA was treated to the food cooked by an international group: Neil Fraser of LA's Redbird served one of his signature salads made up of tender and smoky charred grilled octopus, chickpeas, cherry tomatoes, and an anchovy vinaigrette. Across the crowded tent, London-based Lily Vanilli, representing her eponymous bakery, sold gorgeous pear cakes with chile, ginger, and chamomile syrup with candied spiced pepitas. Carlo Mirarchi of Roberta's in Brooklyn was there too, slinging suckling pig.
At our own table, SMA-based gordita maker Rosa, who brought her own bowl of blue-corn masa, patiently patted out one gordita after another on a comal that emanated a wave of heat to match the hot SMA summer sun. After cooking each gordita on the griddle, she sliced them open and stuffed them with our signature Tacolicious guisado, a braised guajillo-braised short rib. Nearby, Donnie put lamb on a spit (shawarma was the original inspiration for tacos al pastor, after all) and carved it off into handmade flour tortillas with a dollop of yogurt and chile sauce—a glorious culmination of Mexican and the Mediterranean. Inhaling it, all I could think is thank god cuisine is a shape-shifter.
Those of us who thought we were going to slumber off the inevitable overdose of tequila afterwards were in for a surprise. The hundreds of churches that line the meandering cobblestoned streets of SMA make sure that gluttony does not go unpunished; we woke in the wee hours to a cacophonous battle of church bells and the heart-palpitating rat-a-tat-tat of firecrackers. But by that point, smitten as we were with San Miguel Allende and its food, we hardly minded.