Favorite Dessert Recipes
The best cake recipes and dessert recipes, as chosen by our readers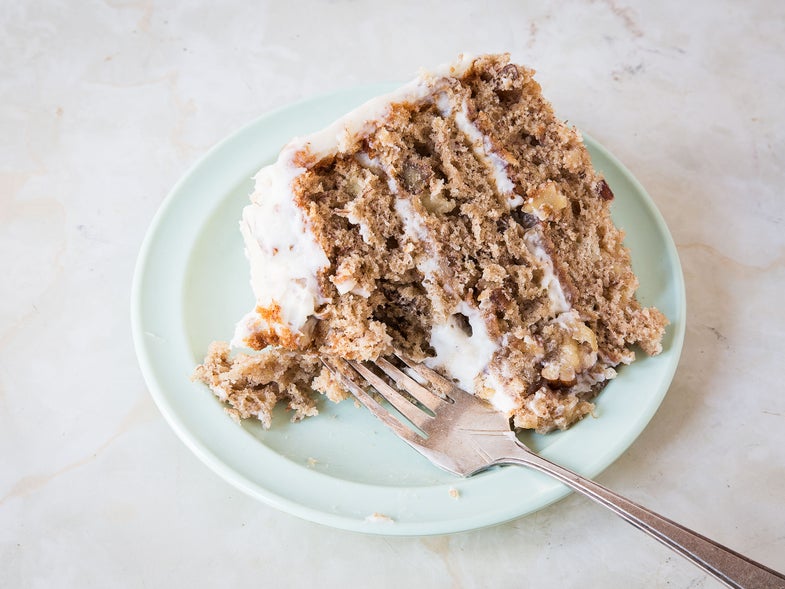 Over the years, we've tempted our readers with dessert recipes we've collected from all over the globe. We took a look at the recipe pages that people have bookmarked, linked to, and searched for the most. Unsurprisingly, cakes (especially chocolate) rule our readers' dessert cart. A few regional classics made appearances. Here are our most popular dessert recipes.
It's common knowledge that chocolate beloved, and our data backs it up. Brownies made a strong showing. Our moist, fudgy brownies are pure chocolate overload, while Katherine Hepburn's brownie recipe adds chopped walnuts for texture.
People also love cake. Chocolate cake, then, is of course popular. Our Very Moist Chocolate Cake is a one-two punch of velvety chocolate cake and rich chocolate icing. The Smith Island cake is an eight-layer behemoth of yellow cake and fudge icing. German chocolate cake is named after an American baker, not the country—either way, the combination of chocolate, pecans, and coconut is a sure crowd-pleaser.
Coconut cakes don't need any chocolate. Our recipe from Thomas Keller showcases shredded coconut with a thick Italian meringue. Drømmekage, or Danish dream cake, is a simple white cake encrusted in a delicious coconut and brown sugar topping.
If you're not from the small town of Demopolis, Alabama, you've probably never heard of turtleback cookies. These spice cookies frosted with caramel icing are ubiquitous in the town, and apparently our readers are intrigued by them.
Find these treats and more in our collection of our readers' favorite dessert recipes.