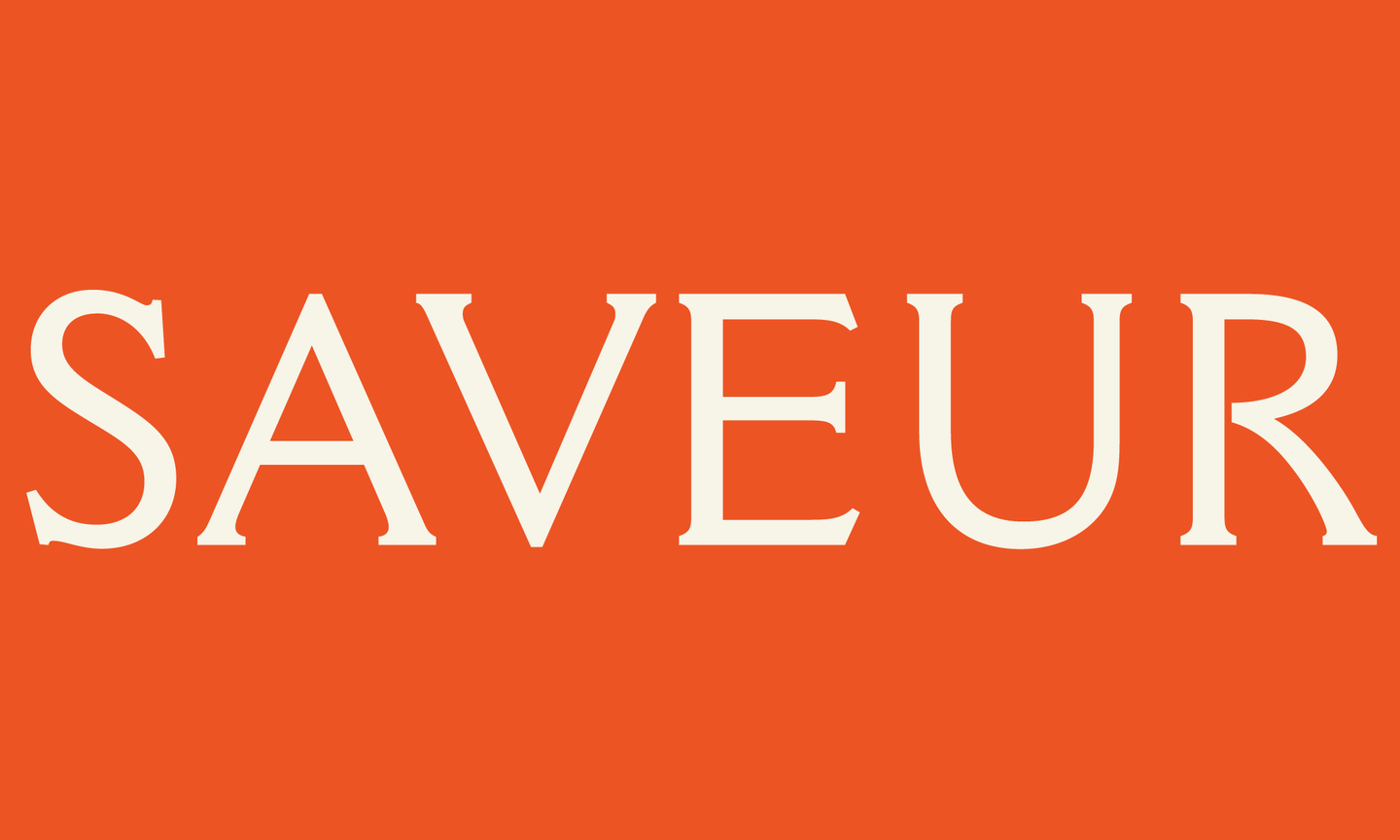 Travel
Visit a middle-of-the-ocean paradise island
Off the coast of Cartagena, surrounded by azure waters, Cholon and its fresh seafood and tropical fruit is a travel fantasy come true
This is number TK on Saveur's list of the 100 Greatest Culinary Experiences. Click here for the rest.
You know those cartoons with a deserted island in the middle of the ocean, a palm tree, and a sad guy on it? I found that island, but without the sad guy on it. And in addition to the palm tree, there was fresh shrimp, ice-cold beer, and papaya served moments after being cut down from a beachside tree, with tiny green limes to squeeze on top.
It's called Cholon, and sits a 45-minute boat ride from Cartagena, give or take a few stops for water-skiing and impromptu snorkel sessions.
I was in Cartagena a few Februaries ago with a friend from Miami who had spent loads of time with her Colombian family when she was growing up. A favorite vacation destination of theirs had been the Rosario islands, an archipelago located off the coast that is home to one of the most impressive coral reefs in the area. She told me that, all other magical Rosario islands aside, there was a particularly magical island we had to see, where they cracked sea urchin out of spiny shells in front of you, split open coconuts for drinking, and where you could enjoy all these fresh island treats while immersed in waist-high water, at little tables set up under thatched roofs. During Easter and Christmas, the place turns into a locals-only Spring Breakers-esque party: boats flood the shoreline, radios all blasting the same station. Aguardiente, an anise-flavored Colombian liquor as lethal as lighter fluid, flows freely. Coconut oil-slicked bodies gyrate next to one another. But we were there during the off-season, and on the afternoon we went, our boat was the only one.
We'd barely pulled onto shore before a group of guys approached, a few with ice cold beers, another with cups of Colombiano-style shrimp cocktail—small and plump cooked shrimp coated in a ketchup-mayonnaise mixture, with loads of lime. Yes, please. As we were wading our way to the tables, a kayaker appeared. Trailing behind him in a mesh bag he had a bunch of just-caught oysters. Yes, we'll have a few of those too, bacterial warm water fears be damned. Out of the corner of my eye I caught a starfish, as big as my palm, and then another, and another, on the seabed.
We lazed about for about an hour, deliriously happy, tipsy on sun, beer, and the knowledge that we had the island to ourselves. We punctuated eating and drinking with floating breaks, and when we'd had our fill, piled back into the boat.
But what about paying? I asked my friend.
Oh, crediplaya, she said, uttering a slang Spanish word. Beach credit. They knew she was good for it.
My new life goal is to have crediplaya at Cholon. I figure it'll only take another hundred visits. I'm game.